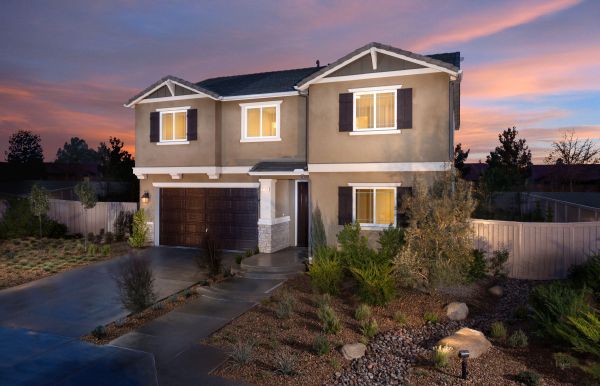 KB Home, a pioneering homebuilding company in the U.S., unveiled one of its first ZeroHouse 2.0 in Los Angeles. The latest ZeroHouse 2.0 dubbed Double ZeroHouse is made for dual energy and water efficiency. Revealed at KB Home's Dawn Creek community in Lancaster, Double ZeroHouse is designed to achieve net-zero energy status and a similar zero freshwater irrigation on occupancy by a family of four. The home is made to recycle drain-water on site, which can be used to meet the family's demand for freshwater.
It is believed that 2,537 square foot Double ZeroHouse can conserve up to 150,000 gallons of water every year in addition to producing enough energy to meet the owners demand, probably minimizing the family's electricity bill to zero dollars. KB Home, in celebration of its new sustainable home, took the opportunity to educate solar technology students of the Antelope Valley University about green credentials of their home.
Water recycling in Double ZeroHouse
The Double ZeroHouse as mentioned features one of its kind advanced water recycling system. The house has greywater recycling system along with a water recycling dishwasher. The greywater recycling system treats water from bathroom and washing machine, while the dishwasher saves a lot of water by using water from last rinse cycle for the first rinse cycle of the next load.
Energy efficiency at Double ZeroHouse
The solar powered Double ZeroHouse at Dawn Creek in addition to state-of-the-art water recycling system has a very novel energy efficiency system too. The net-zero energy home features sealants and enhanced insulation to keep interior temperatures warm. To keep the temperatures comfortable indoors, the house is installed with advanced cooling and heating systems.
The greywater recycling system in the house draws energy from drainwater, and the preheated water is used in tankless water heaters to minimize water heating costs.
Home automation at Double ZeroHouse
Interestingly, the water recycling and energy monitoring systems at the Double ZeroHouse are connected with the homeowner's smartphones and tablets, which allows them to keep track of the same in real-time using their handheld devices. The homes lighting, thermostat and the security features are all connected to the smartphone too.
Air quality at Double ZeroHouse
The Double ZeroHouse features ultra-efficient air purification and ventilation system. The dual system works around the clock to help keep home's indoor air quality under check.
With a smart refrigerator in the kitchen and electric and hybrid vehicles charger in the garage, the net-zero energy home or Double ZeroHouse by KB Home is an example for all sustainable building around the world.
Source: KBHome