If you ever thought of having an amusement park in your backyard then the two-storey mansion of dentist Richard Malouf in Dallas is your dream home. You can buy this 21,000-square-foot building as it has been listed on Ebby with a price tag of $32,347,000. Magnificent detailing all round the mansion including unreal water park, tennis court, two cabanas and ten-car garages justify its price. It is the best outdoor entertainment dwelling or a vacation spot for all seasons. After much fuss over social media about his Medicaid scandal, Malouf has thought of selling his water park property that was initially built by combining two large homes. With eight comfy bedrooms, nine spacious living areas and 17.5 bathrooms; every single minute spent at this huge house will be unforgettable, whether you are living with your family or enjoying a big party with your friends.
Exterior
As you enter the gate, a tiled path alongside a fantastic fountain goes straight to the front door from where you can see the large lawn, adding greenish essence to the property. The building is designed in French manor style with a slated roof to give a vintage look to exteriors. There are lot of attractive details in exteriors which makes it a perfect place for outdoor entertainment activities which are well within the home boundaries.
Accommodation and interior
This residential property takes care of all the needs of a family as there are lavish bedrooms, living areas, complete kitchen and big bathrooms for ensuring a cozy and luxury lifestyle. From modern energy efficient techniques to green design elements, all are integrated to make it a modern luxury home. The built-in elevator eases in moving between floors, while the dry and wet bar makes you feel luxurious inside. It is an exceptional thing but there are 8 fireplaces and separate utility rooms in this modern home.
Water Park
As in respect of the Water Park; there are three waterslides, waterfalls, spa, Spray Park, lazy river and a massive pool that allows enjoying a number of water sports within the house. The mansion has several game rooms, an indoor basketball court, padded gymnastics room, bowling alley, and a built-in trampoline for endless indoor sporting activities.
It is a great property to purchase, however, it is not clear that why Malof is selling it. The mesmerizing water park, lavish accommodation and indoor sporting facilities make it a spectacular dream home that will surely give goosebumps to the next buyer.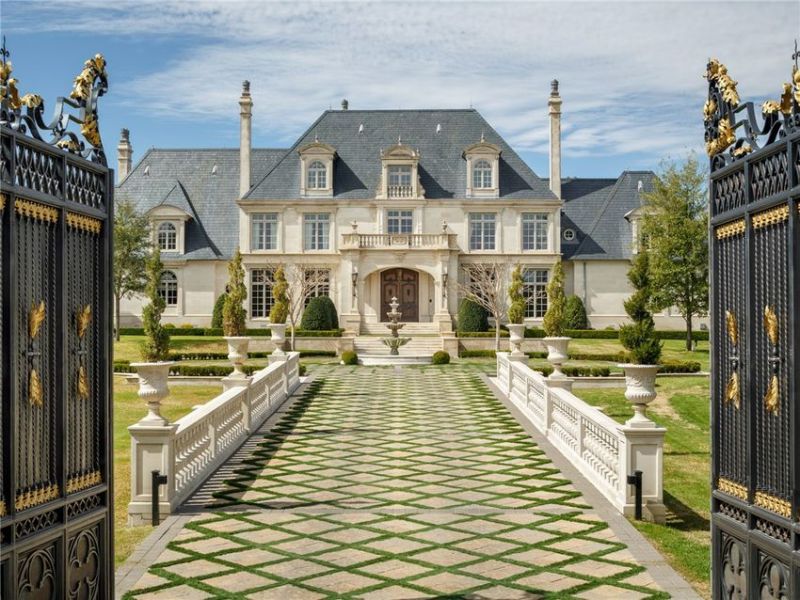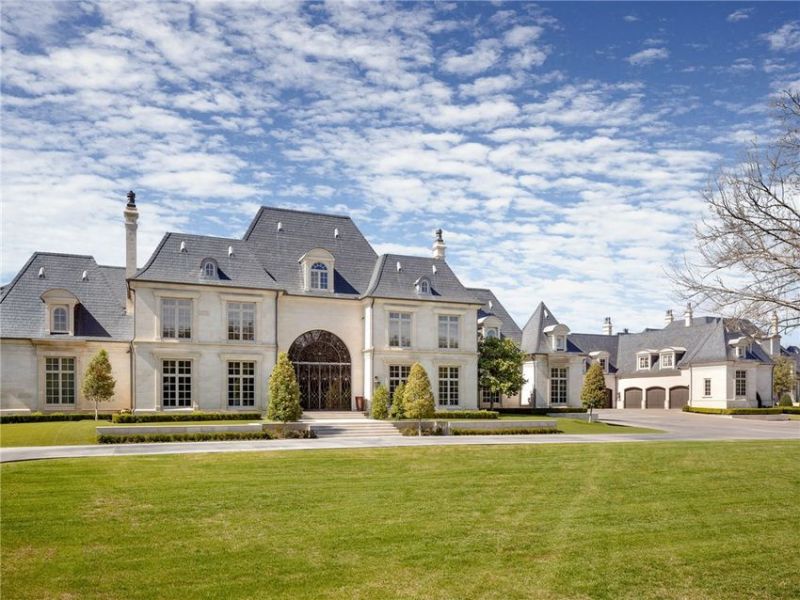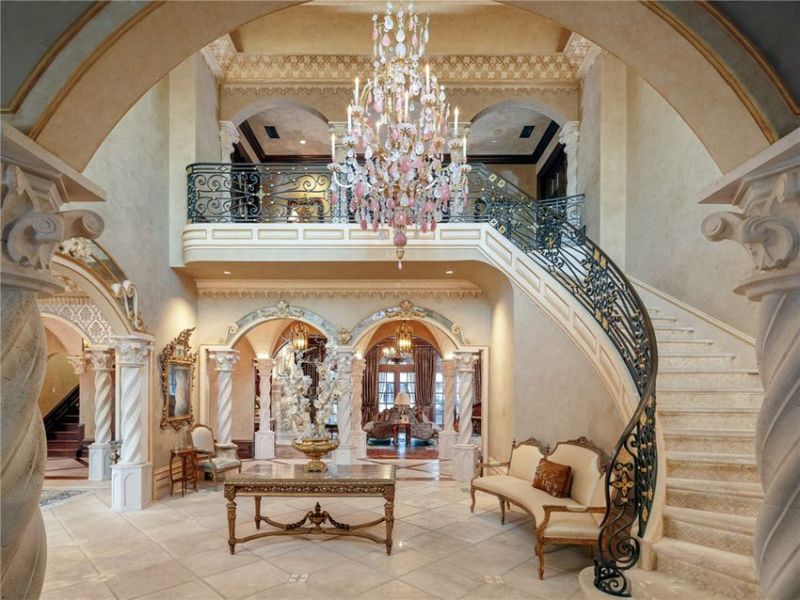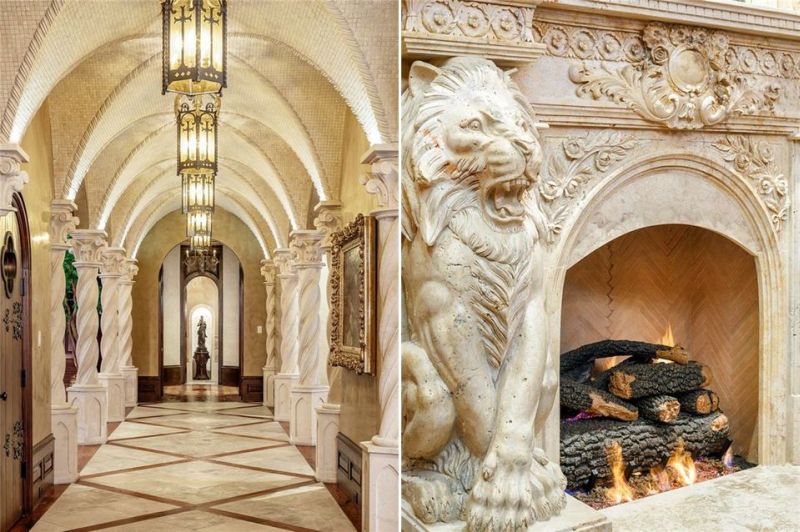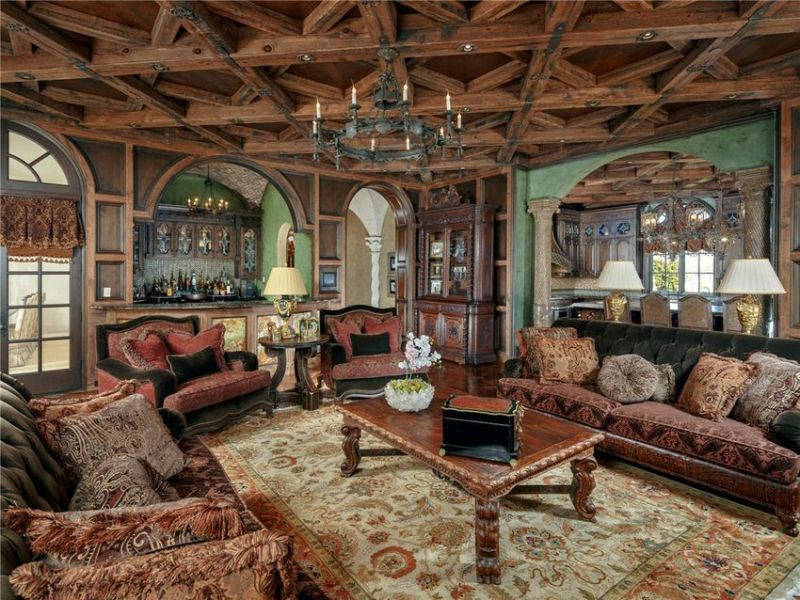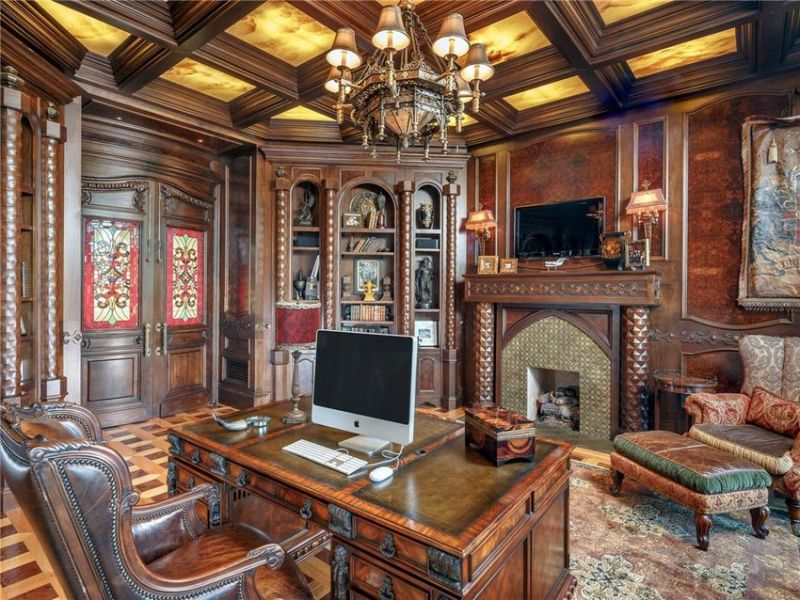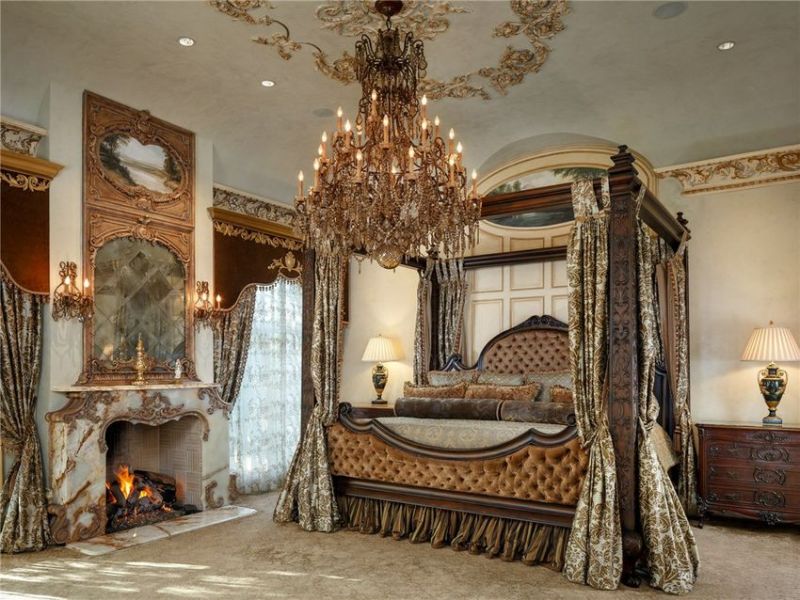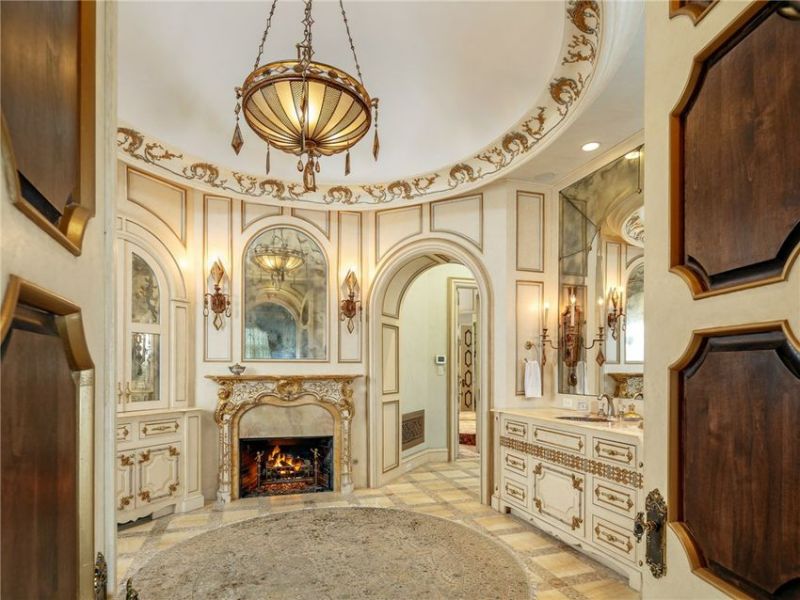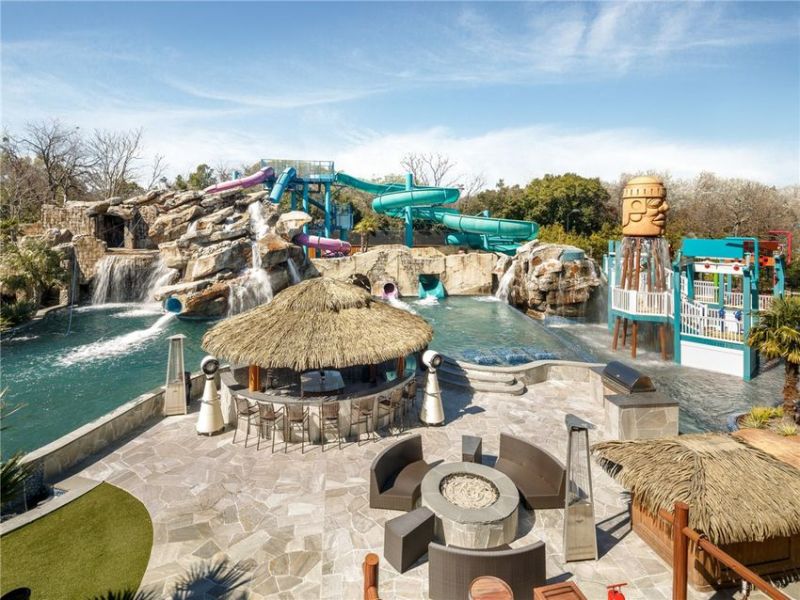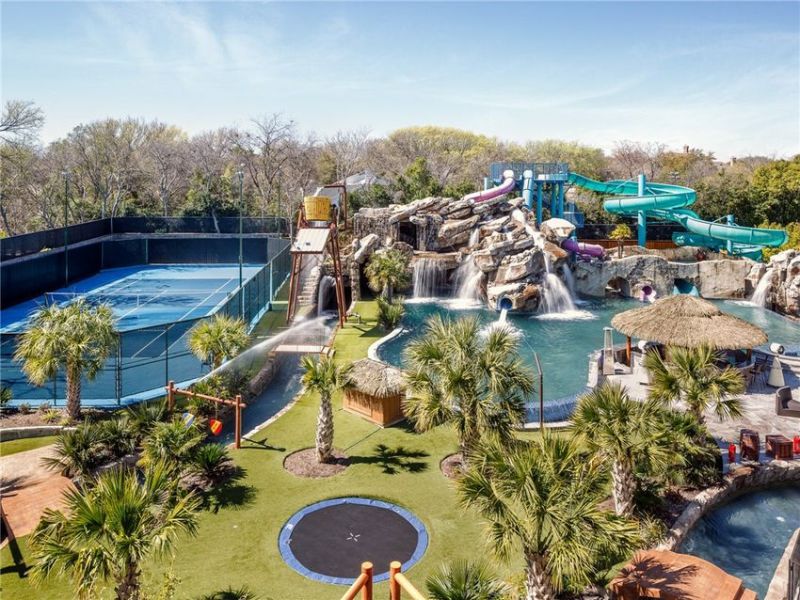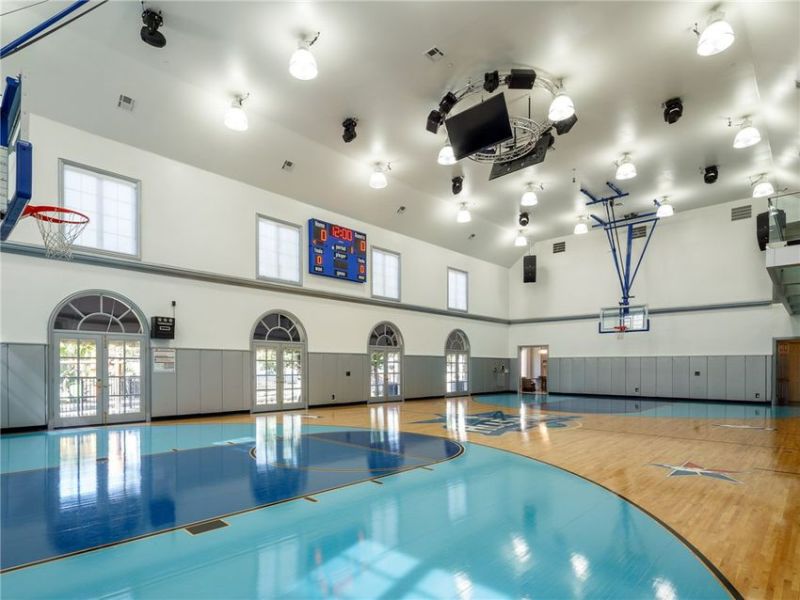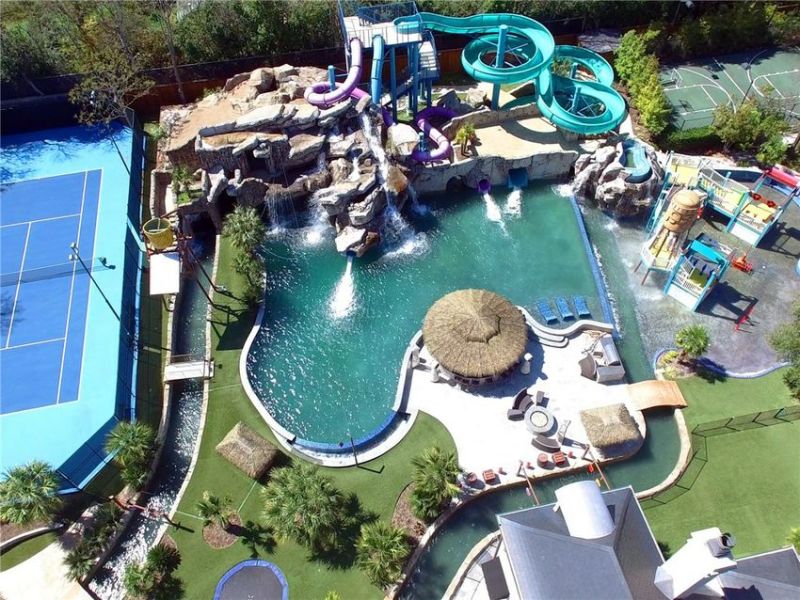 Via: HouseBeautiful