With the release of Star Wars Episode VII: The Force Awakens last year, fandom for the pop culture phenomenon has reached to new heights. Even today many designers keep coming up with extraordinary merchandise related to the popular sci-fi franchise. Michelle J Moore of MJ's Off the Hook Designs is one such artist, who has created crocheted Star Wars X-wing Starfighter blanket to crawl inside and go far away into your dream world of space adventures.
Modeled after her son's Star Wars X-Wing Starfighter, the cozy blanket turns your legs into the body of the X-wing. Meanwhile, the engine pockets are created to keep your hands warm. So, one can happily crawl in and flap his/her arms, pretending to assault the Death Star.
You can cuddle up on the couch with this sci-fi blanket while watching your favorite movie on TV, reading a book or simply for snoozing. This may is the cuddliest X-wing ever created to keep the force warm.
Before this we've seen the amazing mermaid-tail blanket that could make you feel like a realistic sea-creature. However, this X-Wing Starfighter blanket is inclined towards sci-fi fanatics. If you want to make the same blanket on your own, you could purchase the pattern from Moore's Ravelry store for $5.99.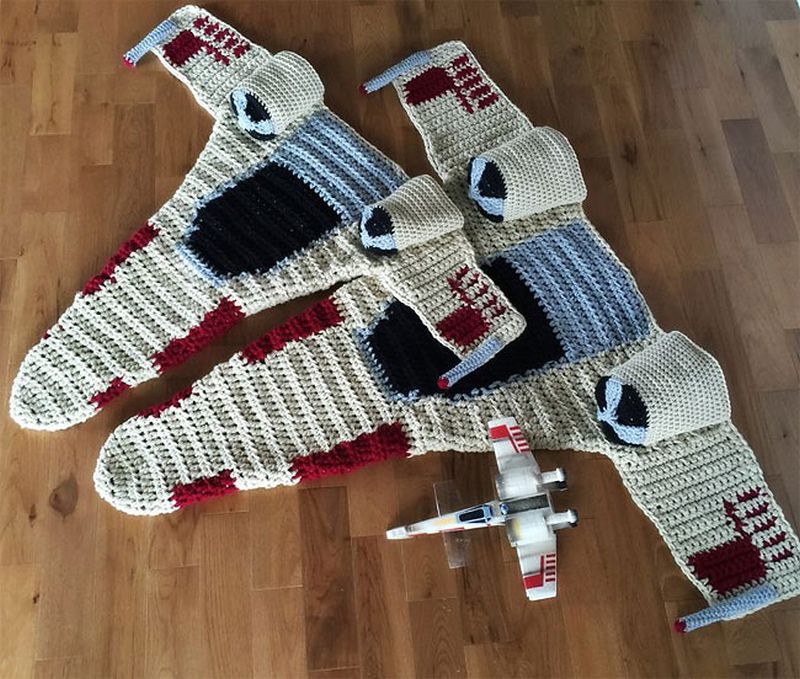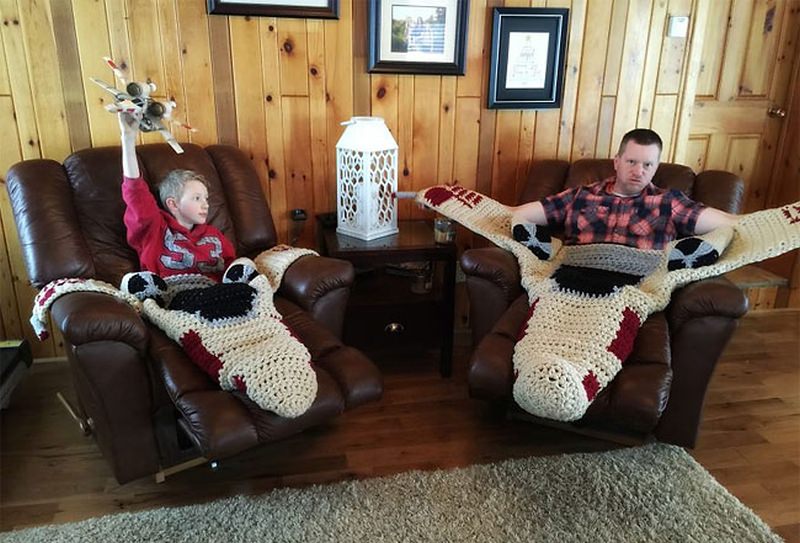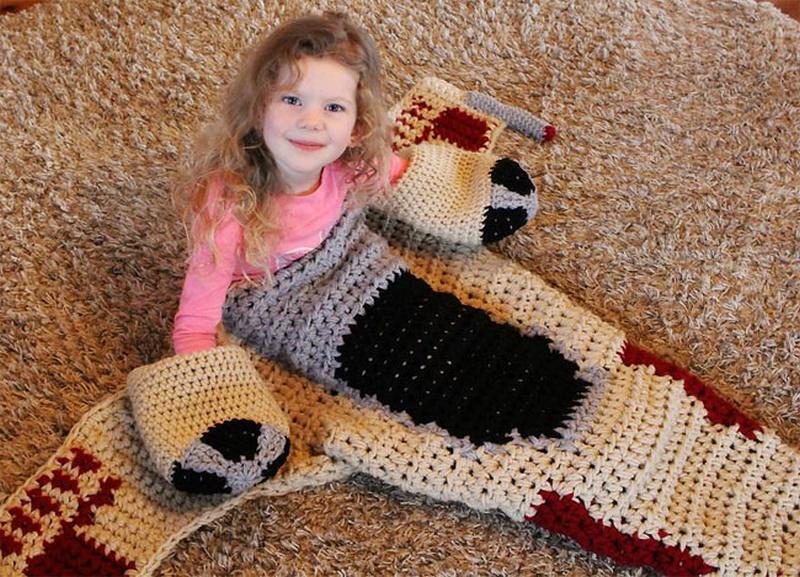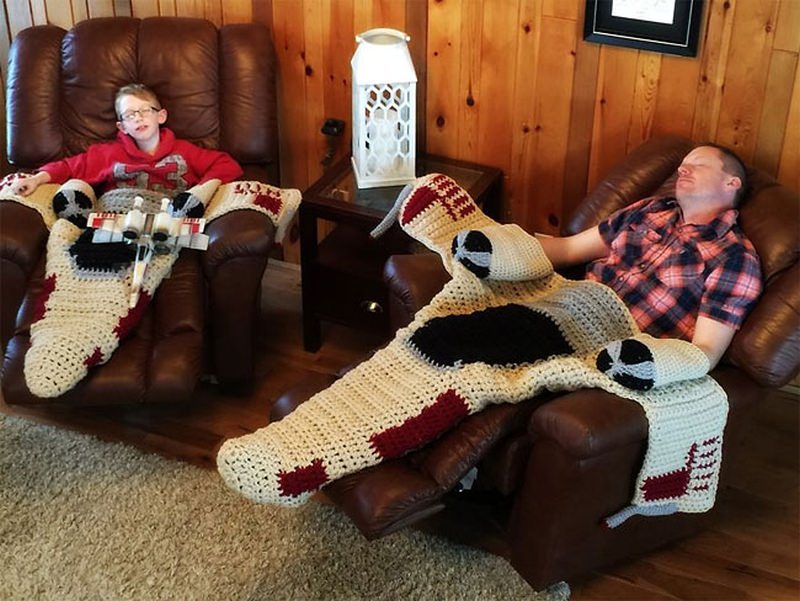 Via: DesignYouTrust