British studio Fredrikson Stallard designers have created an exceptional coffee table design 'Sereno' for Italian firm Driade. The designing firm is well-known for crafting unique masterpieces for its clients and providing whole new definition to each product that it creates.
Likewise, the Sereno coffee table is another jewel that they created with fine artistry and ingenuity. Design of Sereno evokes sharp shapes of the rocks in a sophisticated design to create visually impactful furniture for domestic settings.
The sculptural design of the table comprises of three aluminum stones that come in both silver and gold plated designs with fine polishing. These artistically crafted stones pass through the rectangular table top in three places, forming robust legs supporting the whole concoction.
Table top is made out of MDF with a coating of polished stainless steel and firmly shows off the three sculptural pieces on top as well as beneath the tabletop. The contrasting color combination of gold and silver adds alluring charm and solitude to the design. It is available online for € 7,790 (approx. USD $9884) in two variant finishes. You may choose any one to grace up your living room with its timeless beauty.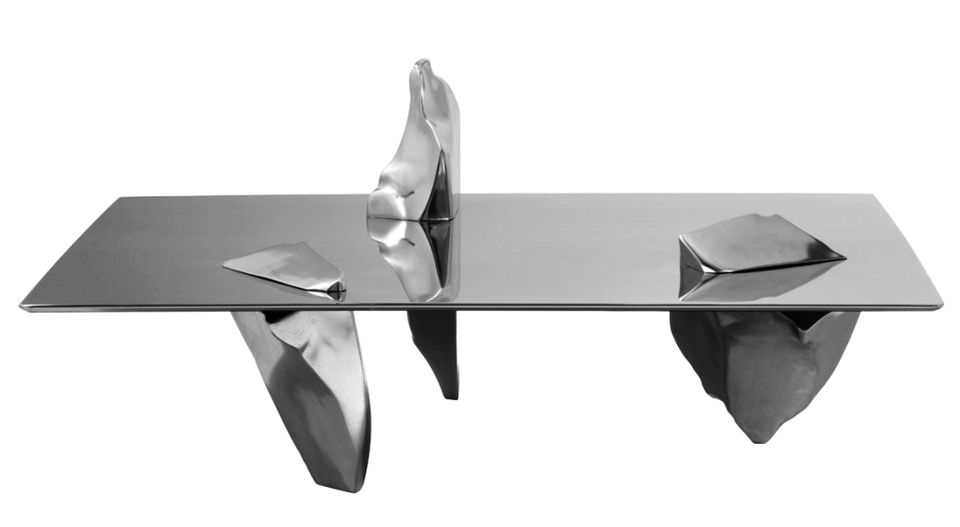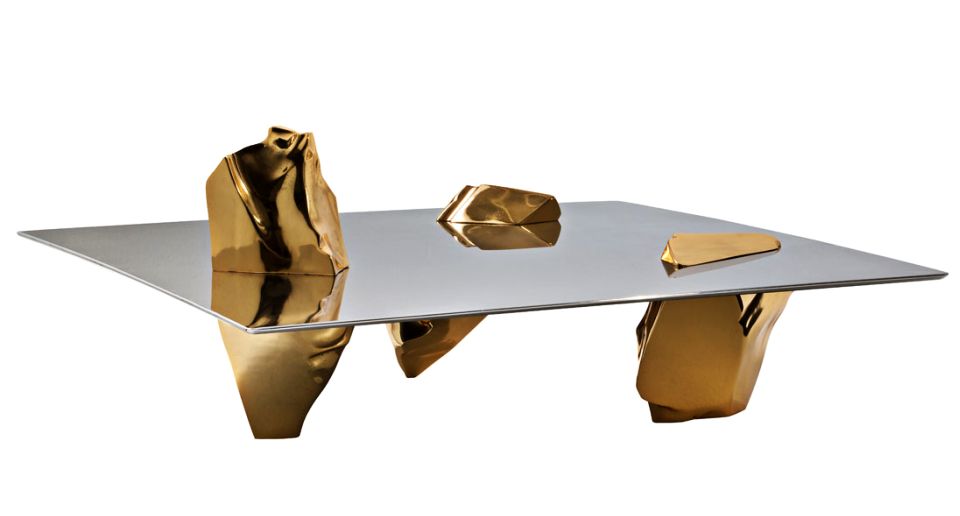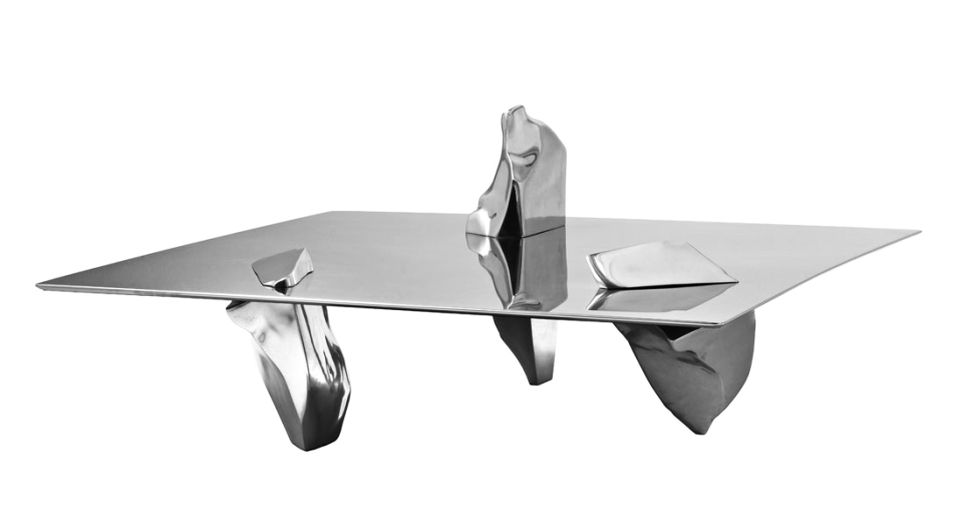 Credit: Design42Day