What if you could fly across the globe without leaving the comfort of your hotel room? The global Design firm HOK has come up with futuristic self-sustaining flying glass pod or hotel called Driftscape that used drone technology to take travelers to various remote locations around the world.
This glass pod acts as the base of the hotel with several amenities, service, and food and beverage facilities. This modular pod provides a full 360-degree view of the surroundings, so the inhabitants don't have to leave their comfortable living space while exploring the surrounding landscapes. Each 200-square-feet pod accommodates two adults. Inside, the pod has enough space for a queen bed, a bathroom, and a desk. To accommodate larger groups, two or more pods can be attached together.
The main Driftscape hotel would hold 10 to 15 flying pods, called "Driftcrafts," which would remain attached to a central hub that houses the main lobby, bar, lounge, and restaurant. Guests can fly their personal pod away with the help of hotel staff. The pods would then detach from the hotel, and the guests would go their separate ways. Each pod comes with an artificially intelligent system that follows the plan automatically to take the inhabitants to the desired location. At the end, they can return to the main hub and reconnect.
This concept is one of three finalists for this year's Radical Innovation Award, a contest that searches for imaginative hotel designs. Driftscape beat out nearly 50 other submissions from 28 countries. It will compete against the other two finalists for the top prize this October.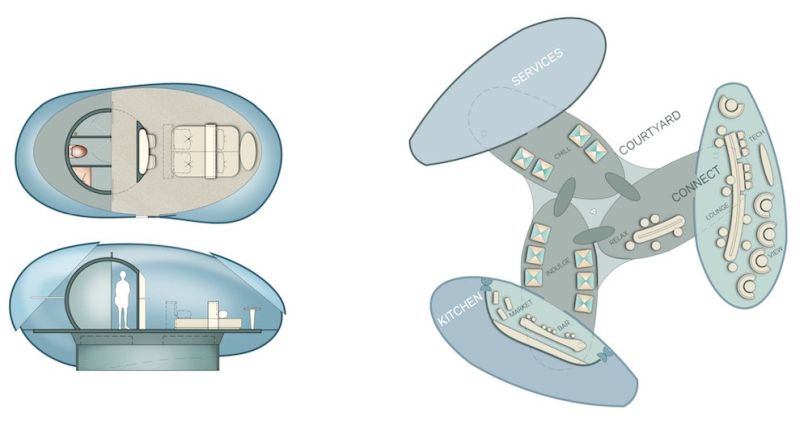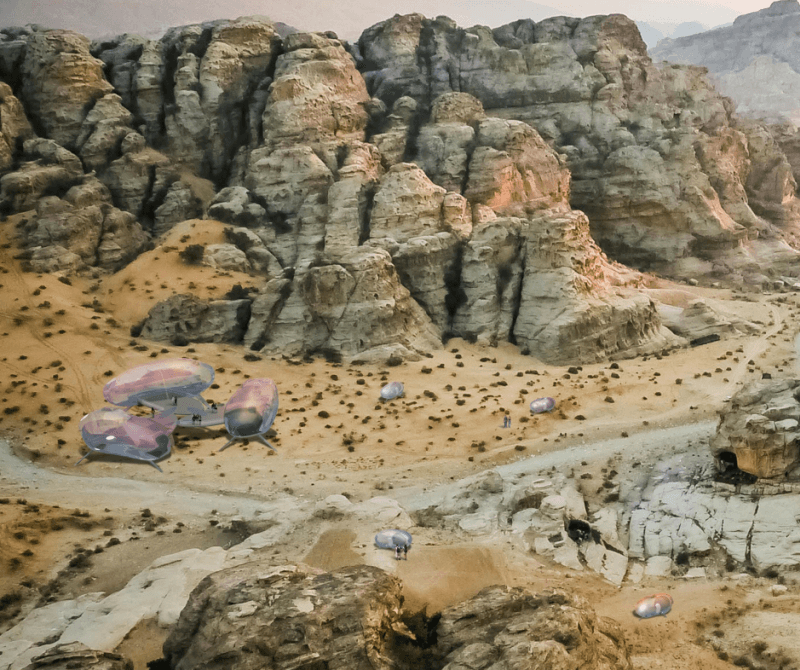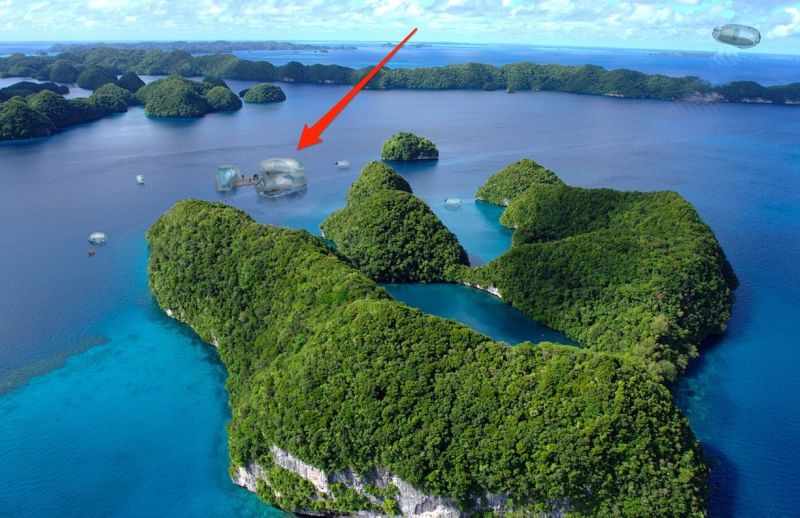 Via: Design-Milk