Martin Jakobsen is a Czech designer offering his extraordinary glassware designs to the world through the brand Jakobsen Design.  His aesthetic design philosophy is mainly influenced by minimalism and habit of finding newest solutions. The glowing uranium-glassware design 'Gem' made by Jakobsen is like a diamond amongst the existing  barware that you already own.
The Gem collection offers tumblers made from radio-active uranium glass, giving it a unique look. He had acquired special permission from the concerned authorities to produce it locally in his hometown. Technically, the manufacture process of uranium glass is same as other hand-crafted glassware, but in this case, with the highest quality crystal you can think of.
These glasses glow with a green radiance under ultraviolet light since it is designed in traditional diamond-cut pattern, which makes the lower half of the glass shine bright. That said, its radio-active components are harmless because of negligible emission levels.
This type of glassware design was popular during the mid-19th century, and now it is a favorite item for collectors. On the same lines, the Gem is first ever mixing glass designed for bartenders that glows in dark. It symbolizes the latest developments that are taking place in the glassware design.
Sometimes, because of its yellow or green sparkling color it is also dubbed as 'Vaseline Glass'. The Gem tumblers in Jakobsen's unique glassware collection are among their latest products, which maximize user experience. The Gem uranium is priced at €77.50, but currently  it's out of stock at their official website. Buyers and collectors can wait for Jakobsen to add more units to the online cart, as this is such a niche glassware collection.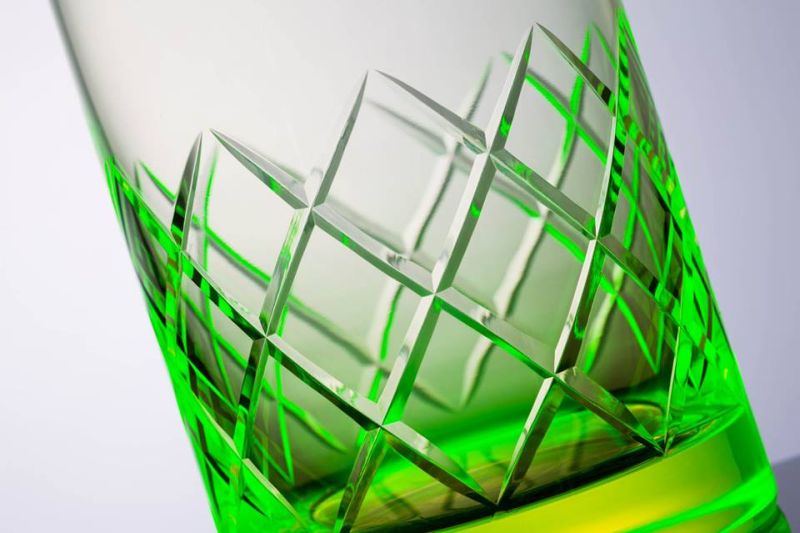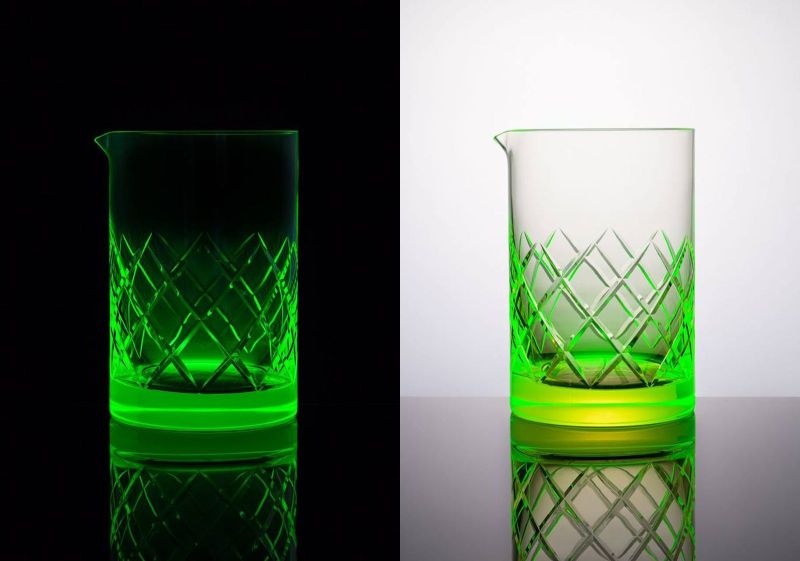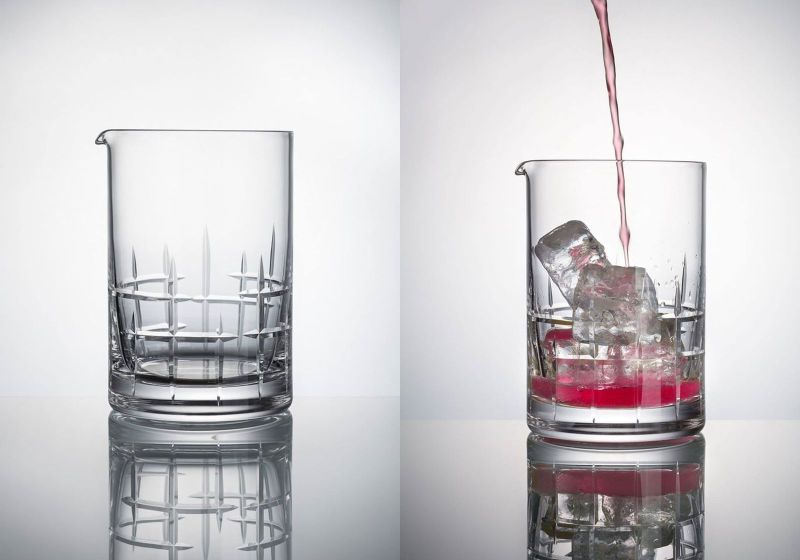 Via: Dezeen