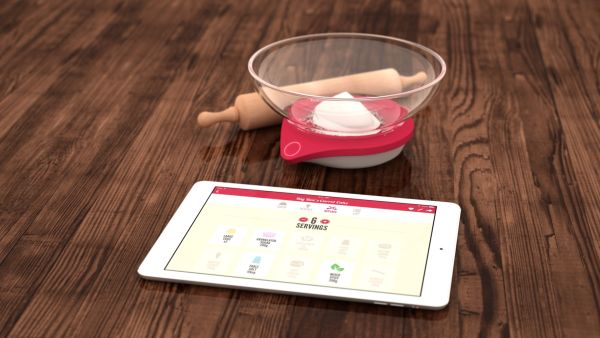 We can see various digital kitchen appliances and accessories manufactured by different companies nowadays in stores or online portals. But no one has ever thought about the quantity of ingredients that goes into making a delicious recipe until now. Working on this idea, Drop has launched an iPad-connected kitchen scale which assists you while preparing any recipe. It comes with an app featuring various recipes with photographs making it more user-friendly. The app also includes features for re-scaling quantities of ingredients for a dish and suggesting substituent ingredient in case an original ingredient is not available.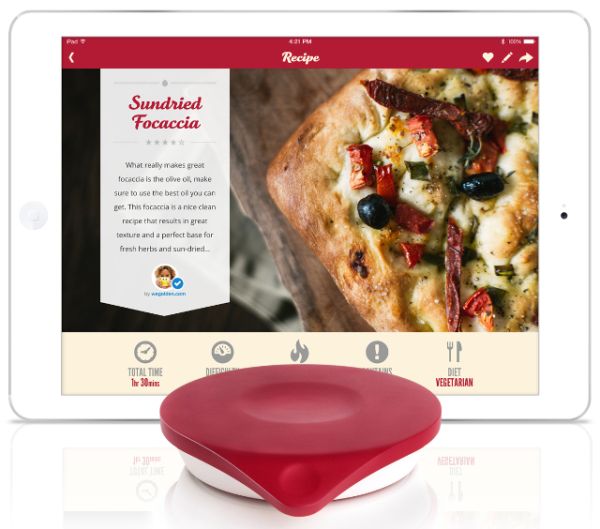 According to Ben Harris, the CEO and co-founder of Drop, the app will include around 500 recipes. You can connect the Drop kitchen scale with your iPad easily via Bluetooth. After connecting with your device, select a recipe on the app which you would like to prepare. Then, place a bowl on the scale and start measuring ingredients in it. The scale will indicate you when it measures the exact amount of ingredient. In case you are short of any ingredient, the smart app will automatically adjust quantities of other ingredients that you need to put in your recipe so that your taste buds don't have to compromise over its original taste.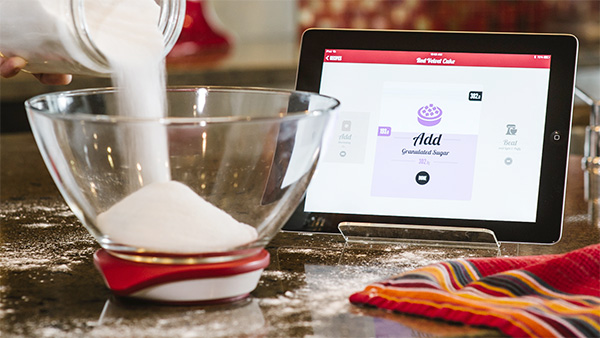 The app also provides handy tips and tricks to prepare a delicious recipe every time you cook. There is a button on the scale which can be used to turn over a recipe in iPad. This digital kitchen platform will revolutionize the old method of measuring ingredients using spoons. You can pre-order it online for US $80 from its official website. Its shipping is expected to start soon in US.
Via: PCMag