Inspired by wizardly art of vintage pinballs, The Druid Interactive Coffee Table is a creation of Altar Furniture to enjoy a fantasy arcade game. The table is interactive and fancy to look at. It will become a statement piece of any recreational or living room where it's kept.
Originally it was the Earth Wind Fire pinball by Zaccharia who built it in 1987. Now the table has been stylishly redesigned by András Lacfi. To redesign this playful piece of furniture, the original parts were completely torn down, and for lighting colorful LEDs are used. The playfields are touched up with required moving gadgets that are necessary for the game. Plus colorful theme, age and concept of the design has been sustained from the vintage pinball game.
Combining glass and woodwork, the coffee table is a techno product that will bring gaming effect to your living room. The legs are made from solid wood that's carved in beautiful patterns that resemble pillars of Merlin's Temple. On the other hand, the tabletop is made entirely from glass. To be precise, it consists of seamlessly UV-attached opti-white glass, with no green or other coloring effect on the sides.
The seals of original Earth Wind and Fire are used to spruce up its sides. The table is likely to take you to the trip of Boogie Wonderland through its vibrant visual effects. To purchase this interactive table, you need to shell out €5,331 (approx. US $6,049).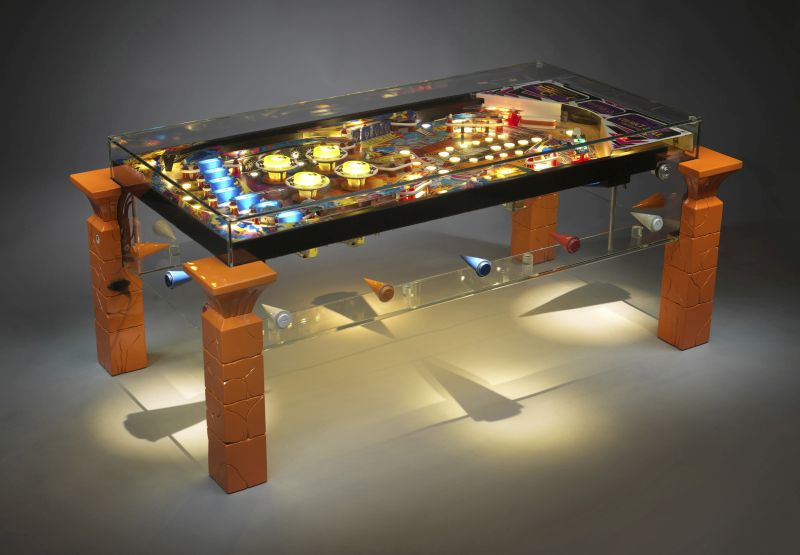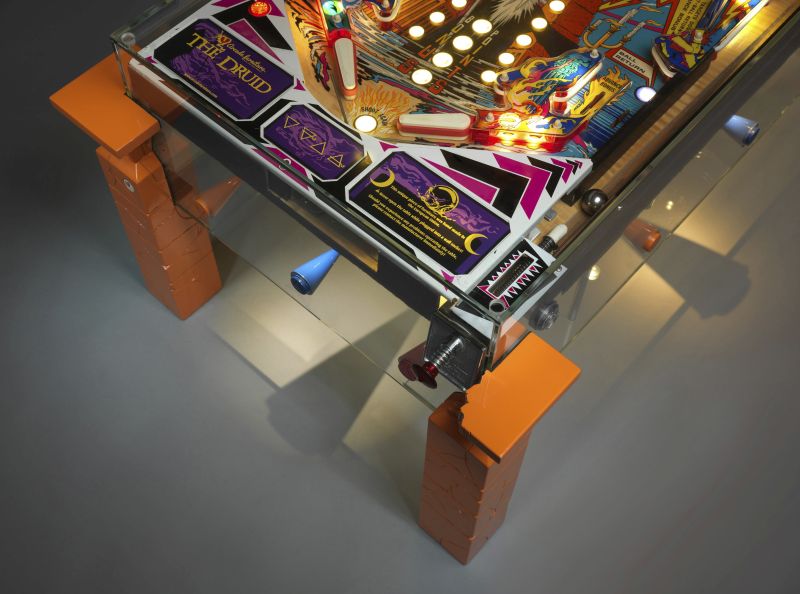 Via: AltarFurniture