We have harped about lamps made from recycled plastic; and we have even reiterated about lamps conceived out of retired wine barrels. However, we daresay this is the first time we have come across lamp conceptions crafted from bantam washing machine drums. Created by Willem Heeffer (the same man who brought us classy chandeliers from upcycled tin cans), these Drum Lamps according to the designer are locally sourced and recycled. As for their design language, the conceptions are based upon the notion of total re-invention, thus exhibiting cool designs that intentionally traverse their past functions.
Of course, the designer had to employ a few ingenious techniques for this scope of re-invention. In this regard, the vibrant composition of the designs were achieved by powder coating the Drum Light in six different colors. The lights also give us an illusion of being suspended in mid-air, which was accomplished by fine 1 mm thin cables that seamlessly blend into the background. These are complemented by fabric braided electricity cables that match with the lamp shade's color, while the lights themselves (available in both fluorescent tubes and LEDs) are fitted with acrylic sheets for diffusing the effect of illumination.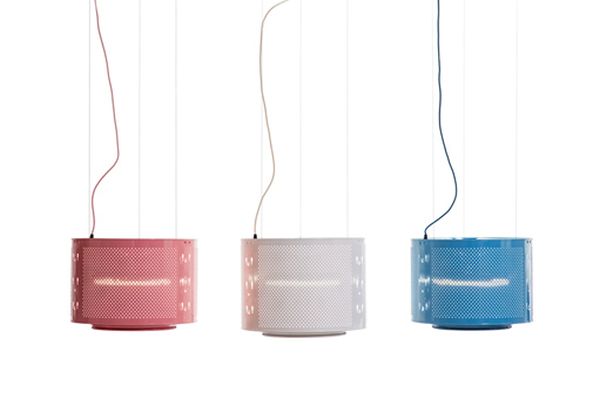 Finally, coming to the Drum Lamp's recycled credentials, the washing machine drums were actually salvaged from local recycling centers. In fact, such centers have painstakingly collected the drums for the very purpose of giving them a second life. And, in that the Drum Light succeeds, with Heeffer claiming his design to be at least 90 percent recycled.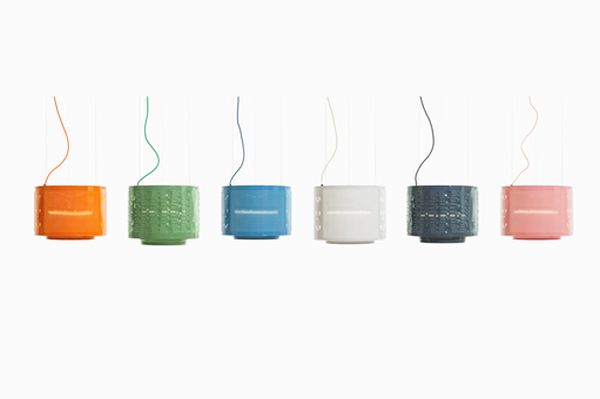 All images are courtesy of Yehia Eweis.
Via: WillemHeeffer