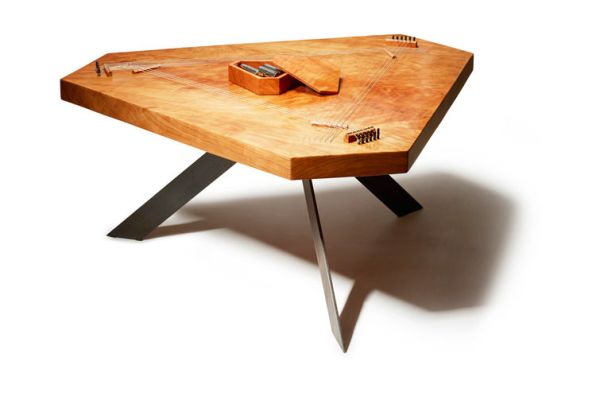 Sound architecture (not to be confused with the Linux based software)  is a relatively new medium in the modernistic scope of spatial organizations. This field as the name suggests, entail different spaces within your interiors that contribute to variant sound notes by a physical action. In this regard, we have fortunately stumbled across a fascinating furniture line that remarkably plays music! Ingeniously created by drummer extraordinaire Ed Potokar, these furniture items/musical instruments are currently being showcased in New York to exhibit the wondrous effect of 'furniture music!'
[nggallery id=34]
The furniture line consists of various conventional items with that touch of musical unconventionality. The range includes a string coffee table, a triangle guitar, touch wall and even a drum wall. And, yes; all them have their individual musical as well as spatial applications. For example, the drum wall is a sleek wooden room divider which is incorporated with 11 tuned drums of varying sizes and shapes.
Now, as for the commercial potential of the system, the aforementioned show is just the 'tip of the ice berg' for veteran musician Ed Potokar. According to him, sound exists in every sphere of our lives and spaces, and it is up to us to react to this soulful ambiance. Concerning this vast and innovative ambit, there can be spaces and interior designs that are artificially contrived to emanate sound. The designer gives one such scenario of a human-powered revolving door. When the door spins (by the manual action), a mechanism plays out notes like a giant music box.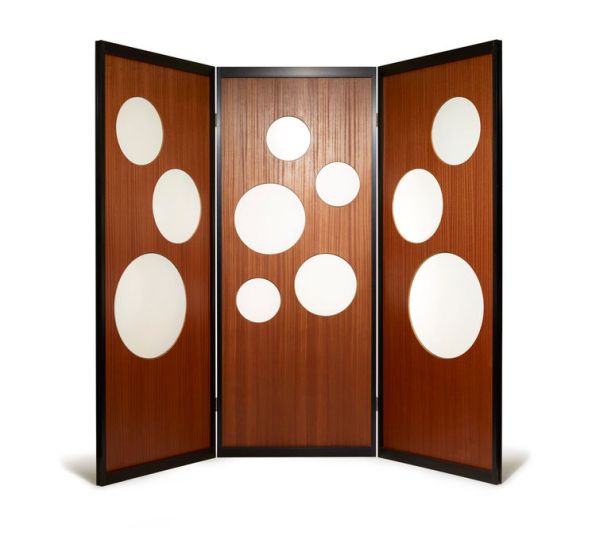 Enticed by this fascinating future of sound architecture, Ed Potokar has actually teamed up with fellow artist and musician John Houshman to create the Soundwall; a company that specializes in crafting such dual natured pieces that can be seen as well as heard by the user.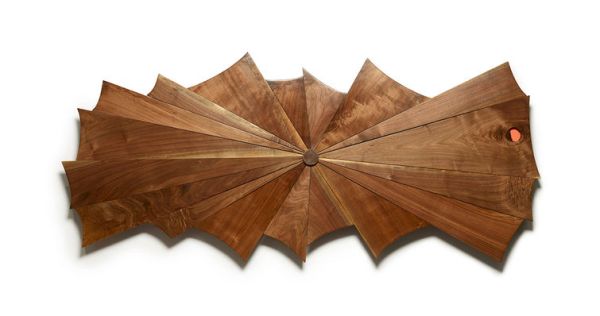 Via: EdPotokarSoundwall