No one likes to get encountered with two-faced people, but you'd surely love the two-sided design of the Duale dining table by Formabilio, Italian product designing firm. This contemporary piece of furniture is designed by Italian designer Luca Binaglia to offer versatility to the user through its unique composition.
Design of Duale reminds us of traditional dining table, but its deceitful tabletop adds modern touch to its design. The tabletop comes with different pattern on either sides- one side is finished with natural veneer oak and the other side is clad in a bold color finish. So, homeowners can flip sides of the tabletop depending on their mood, interior or any special occasion.
The tabletop is made from two contrasting materials- wood and colored metal, forming a visually captivating look to brighten up a room. it rests on a geometrically arranged steel base to offer light and groovy appeal to the design. Furthermore, the delusive table measures about 71 x 35 x 30-inches and can comfortably accommodate eight people for lunch and dinner with family or friends, while chit-chatting. You can purchase this frisky table on Formabilio's official website for €750 (approx. US $948) to add some playful touch to your dining area.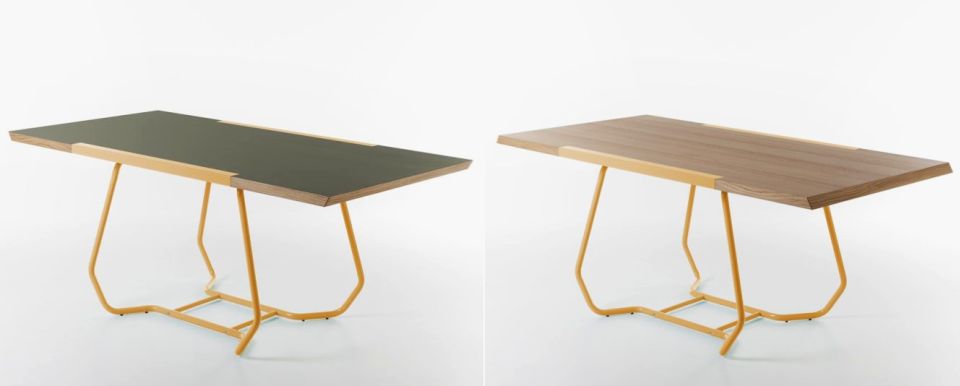 Source: Formabilio