The sky-high buildings of Dubai have evolved as one of the famous tourist attractions of the world, and it is always in the highlights for the world's largest, tallest and biggest. You will be excited to know that this advanced city is again ready to welcome the world's first rotating skyscraper. Slated to be completed in 2020, the most-awaited Dynamic Tower will be 420m tall, and its moving floors are the future of architecture. Israel-born architect David Fisher proposed the innovative concept of setting motion in buildings in 2008, and now the Dynamic Group will be bringing this project to reality.
It is intended to be a self-powered building that generates electricity with wind turbines and solar arrays. This towering building is proposed to have seventy-eight prefabricated floors that rotate separately to offer 360-degree views. A press release at PR Newswire says that more than six hundred requests have been received after the recent opening of luxury apartment reservations in the Dynamic Tower.
David Fisher, the lead architect behind Dynamic Tower, said;
The Dynamic Tower is introducing a fourth dimension to architecture. Using independently rotating floors, the building's shape evolves with time, changing direction from sunrise to sunset to reflect modern dynamic living and creating a unique, evolving architectural landmark.
Its first twenty floors will be office accommodations, 35-36 will be a six-star hotel, floors 36 -70 will be residential apartments, and the top ten floors will be full-floor luxury villas. Each villa will come with its own waterfront swimming pool, sauna, home theatre and a parking space at the entrance.
The Dynamic Tower in Dubai is being developed by Rotating Tower Dubai Development Ltd., headed by the Dynamic Group.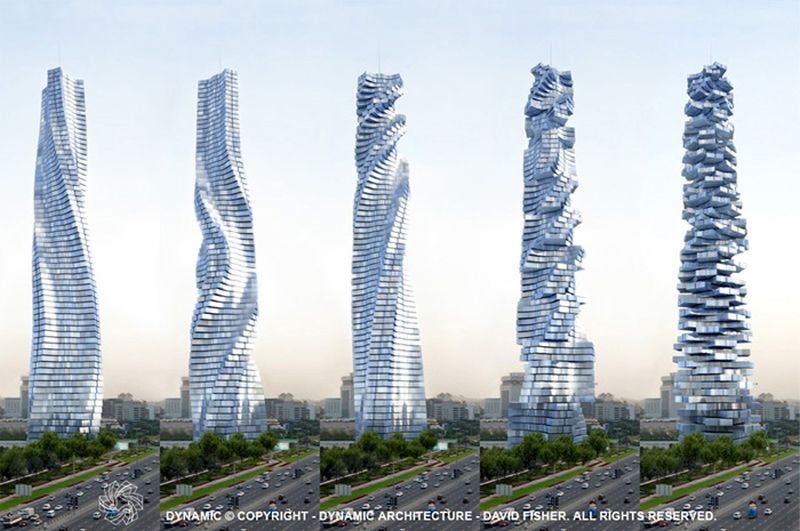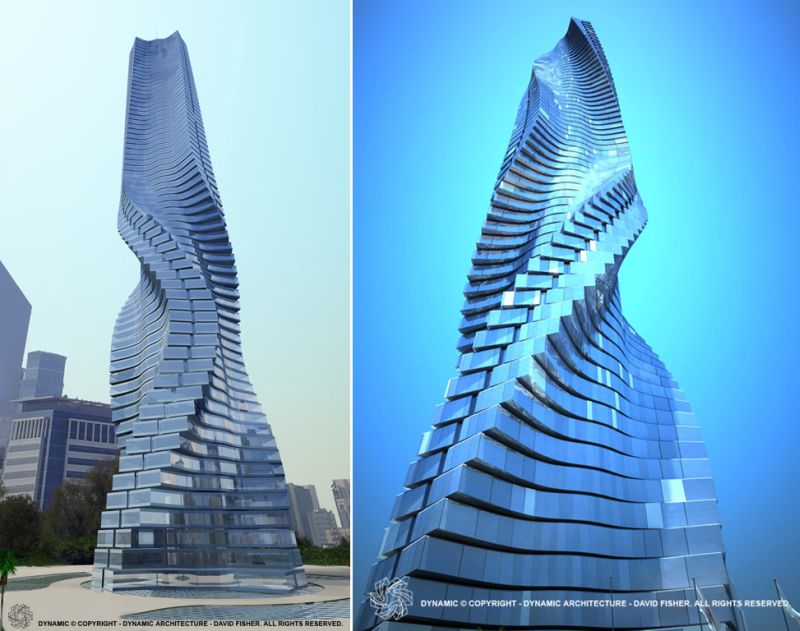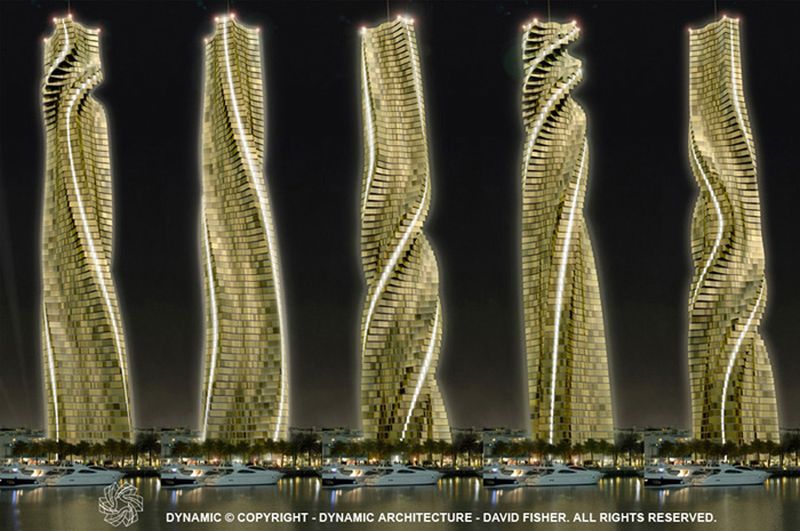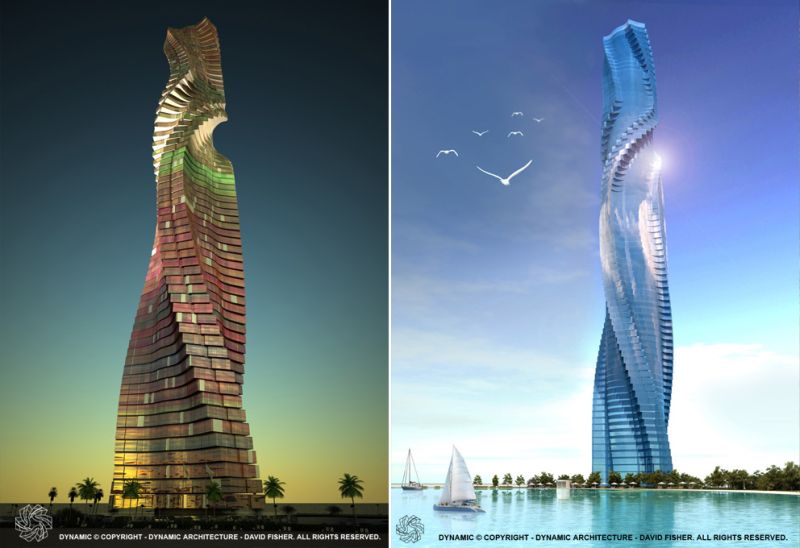 Via: Konbini