British design studio, Duffy London which is famous for making designer items inspired by the concept of nature and phantasm has added another feather to its cap by introducing the Abyss Dining Table. The dining table falls under the abyss furniture collection of Duffy studio and is offered fully bespoke to meet individual requirements.
Designed by Christopher Duffy, the table draws its inspiration from the designer's exploration of depth phenomenon with a vivid depiction of the Earth's seabed. The winding topographies are carved on the wooden section of the table enhancing its natural beauty.
The intricate layering of glass and wood material combine to create a three-dimensional viewing canvas. The yellow-tinted wood then reacts with the layers of blue glass to produce an array of luxurious colors offering a glimpse into the thrilling depths of the ocean floor.
Standing 75 cm high, the table is poised on a base comprising highly polished stainless steel or matte black finish. The Abyss Dining Table is completely handmade from wood and other eco-friendly materials extracted from Forestry Stewardship Council managed forests. The table will turn out to be a perfect addition to your dining room and will leave your guest in awe.
Also Read: Duffy London's Serenity Console Table Appears to Defy Gravity
The table measures around 180cm in length and 90cm in breadth and can accommodate up to eight people. The Abyss Dining Table 2021 is limited to 11 pieces and is available now with worldwide shipping offered at a price of £38,900 ($53,000 roughly).
With Abyss Dining Table being introduced, the abyss collection looks pretty strong with the likes of Abyss Wall structures and Abyss Desk. To place an order for the newly designed dining table jump to Duffy London's website.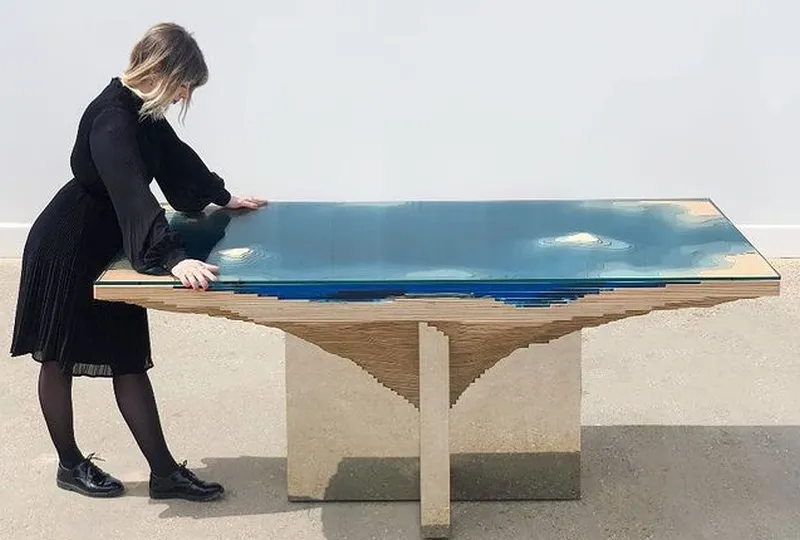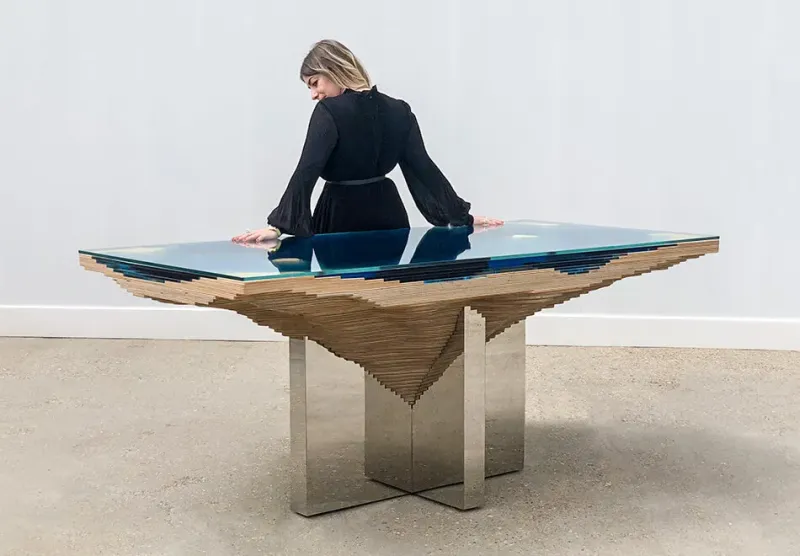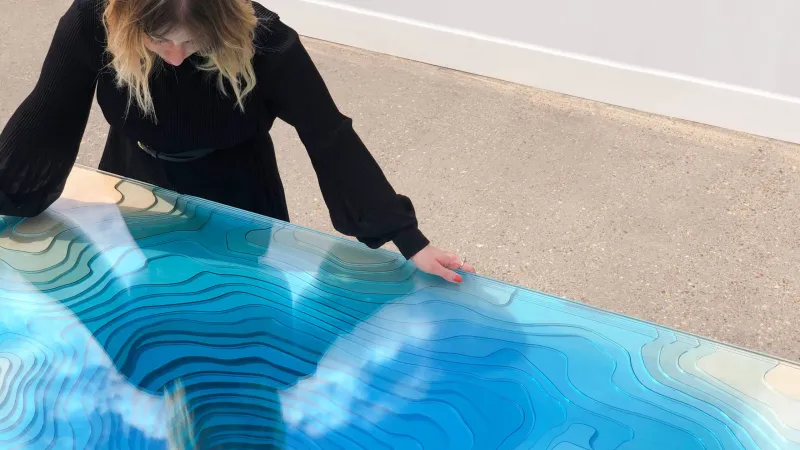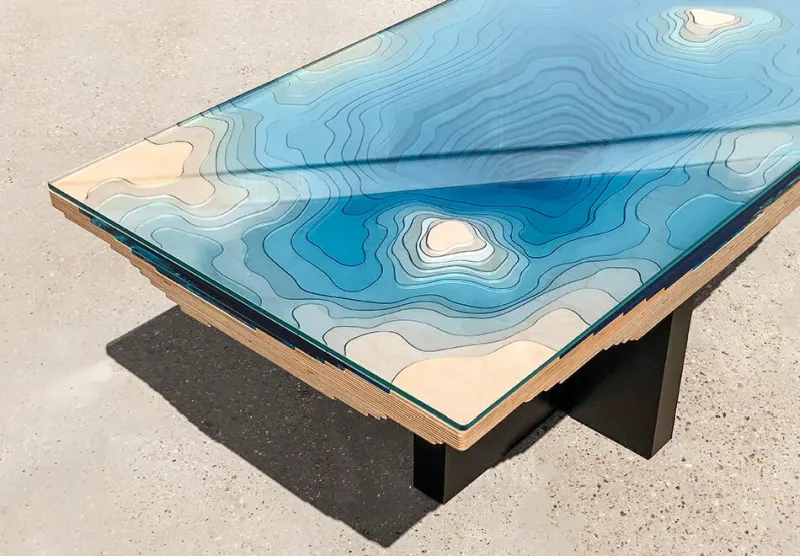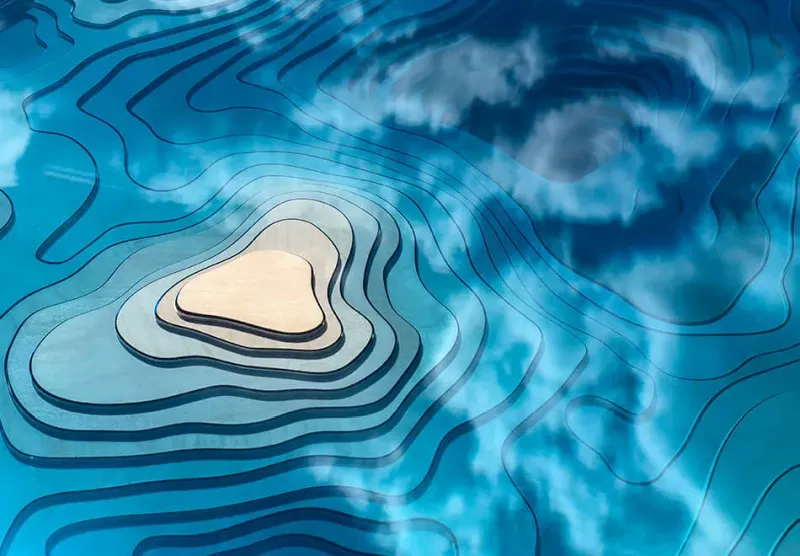 Special thanks to Adam from Duffy London team for sharing information and images with us!