When it comes to affordable housing, tiny houses on wheels can be a great choice. But building one might take a long time. To solve time quandary, Duffy London has designed a flat-pack, multi-use shelter that can be installed within an hour. Raised on four legs, this mobile house comes with separate panels for walls, floor, roof and windows that are connected together to shape like a small hut. It can be used as a small dwelling during a glamping tour or as easy-to-install shelters in severe natural disasters. This colorful and robust flat pack home is not only meant for fun or adventure but also boasts practicality, convenience and easy usability.
You can easily assemble it with simple tools and use it as a comfortable tiny cabin for two adults, whether you are on an adventure trip or providing housing in disaster areas. Duffy London also customizes these shelters according to user preferences, and can make it a tiny traveler too. This flat pack house also boasts compactness, as 35 shelters can easily fit in a standard transit van.
This flat pack shelter in 185 x 125 x 142 cm dimensions has simple interiors and two person sleeping space with an overhead shelf for keeping important things. The roof is sturdy and well-insulated to provide livable environment in all weather conditions. In addition, raised legs also help in improving its thermal properties.
Made of wood from sustainably-managed forests, this flat pack mobile home can be ordered in various bespoke finishes and you can choose from a wide range of vibrant colors for your personalized shelter. It ships as a flat pack house version, but customers can also request for converting it into a tiny trailer for exploring new places in the world.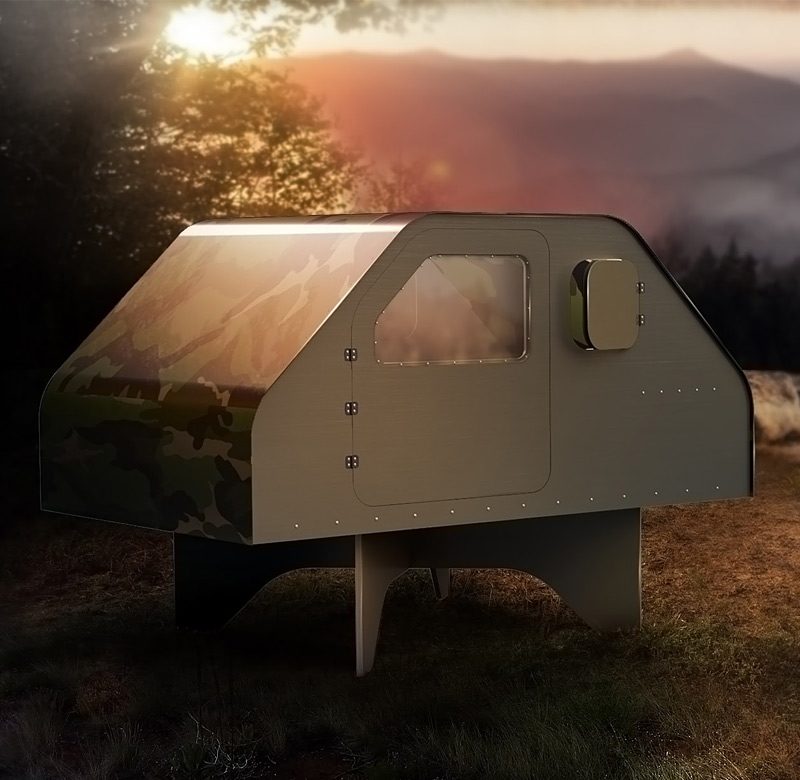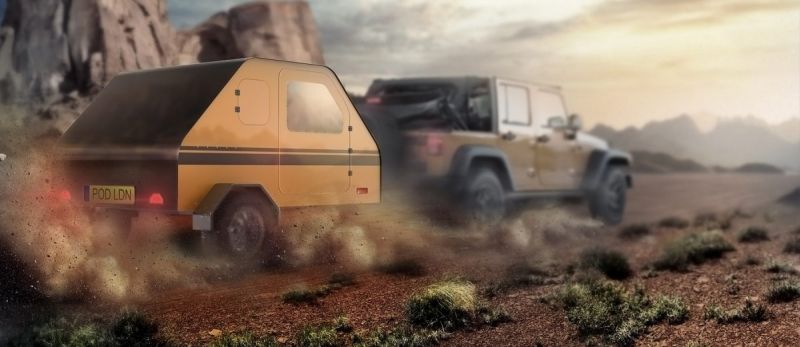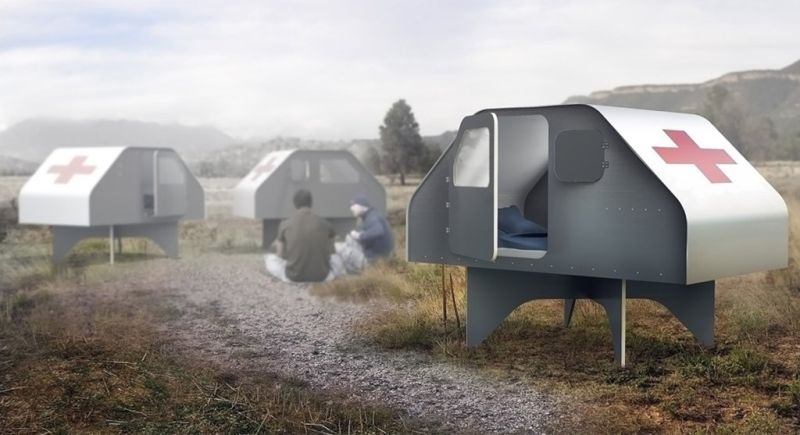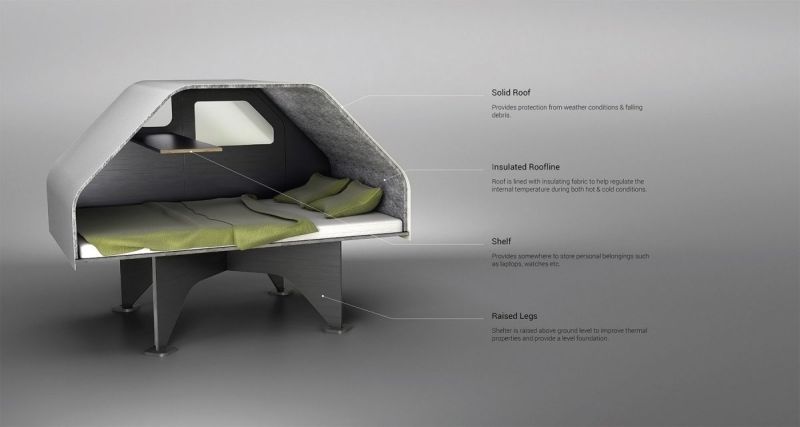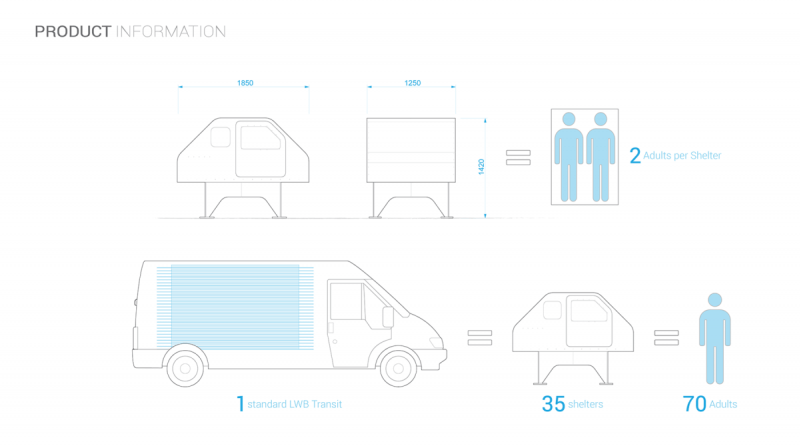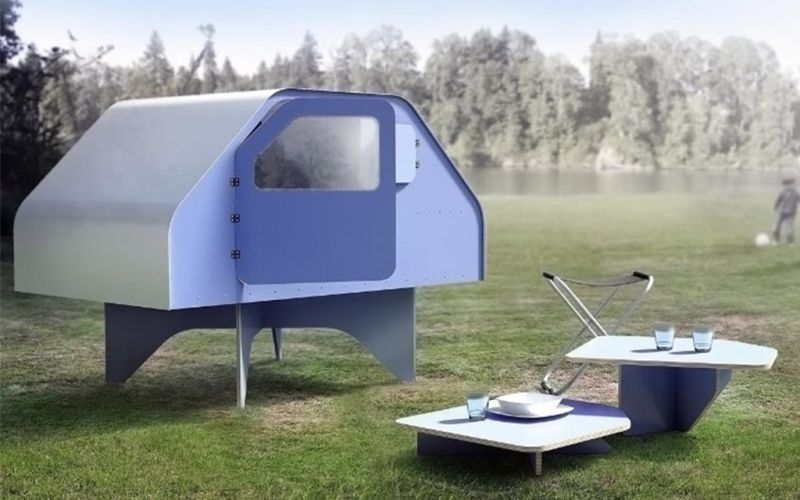 Via: InsideHook