Design studio Duffy London is well-known for creating illusionary furniture pieces with fine craftsmanship. Another mind-bending creation from the design studio is the Megalith Table series that delights the viewers with its playfully organized monoliths.
Designed by Christopher Duffy, the series include coffee tables and dining tables; all with a glass top supported by few tumbling slabs, which give the effect of falling domino pieces. Although these monoliths aren't going to collapse, as they're frozen in the permanent state, but the furniture is surely going to add some dramatic touch to your living space.
Somehow, these tilted panels under the glass top look-like a tragic slow-motion sequence from a movie. This is because the furniture collection is actually inspired by a book called The Sentinel by Arthur C. Clarke. His story was the basis for the film 2001: A Space Odyssey by director Stanley Kubrick.
The sleek modern designs are is available in black, white, polished stainless steel and solid walnut finishes. If you're searching for a statement coffee table/dining table for your modern home interior, then it's indeed the perfect unit. The Megalith Tables would bring a sense of architecture and modern design into any living room. Price range for the stylish collection varies from £8,000 to £24,000 (approx. US $36,153 to $12,050), depending on the finishing you've selected.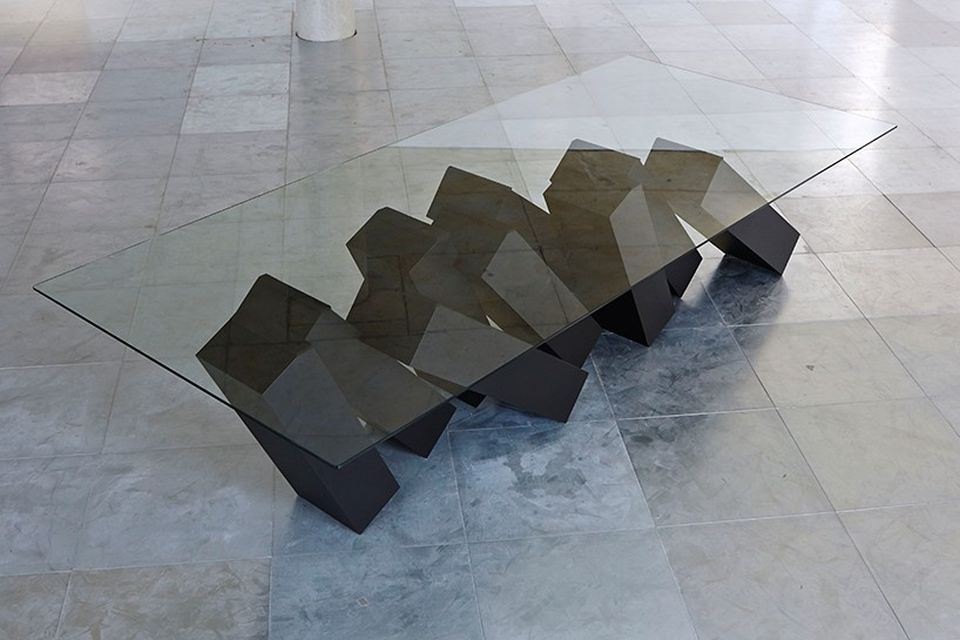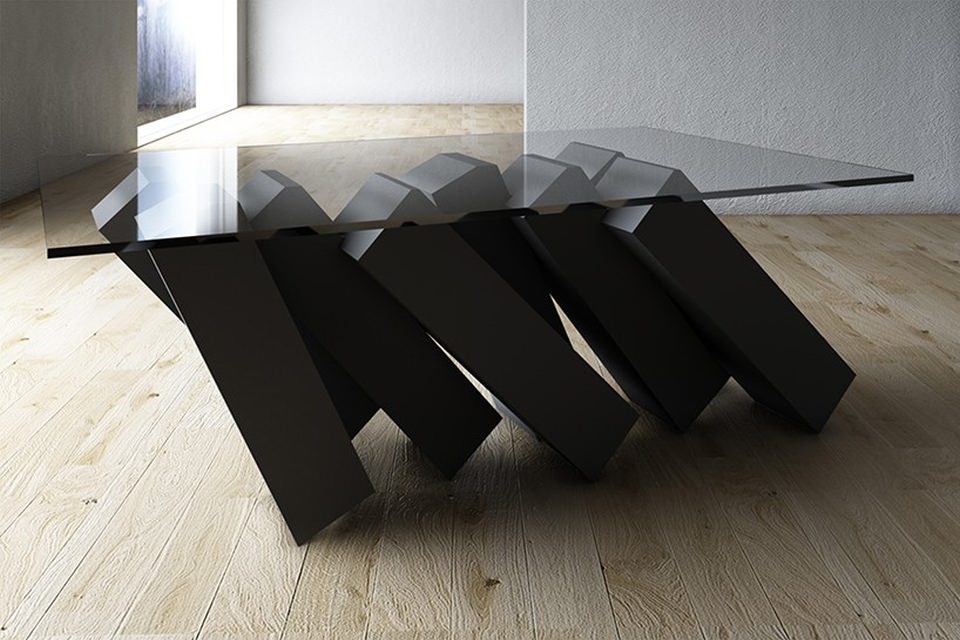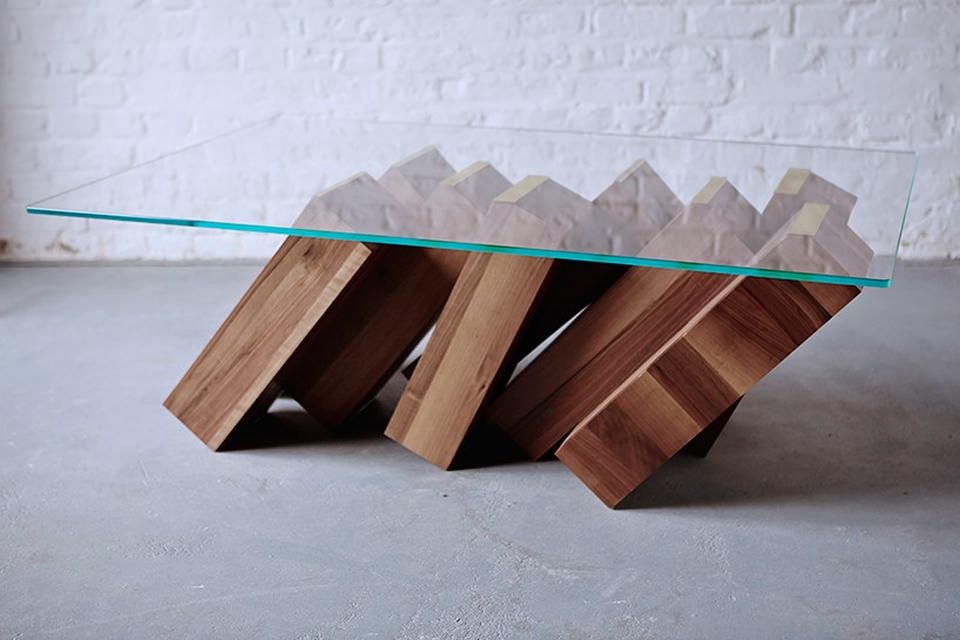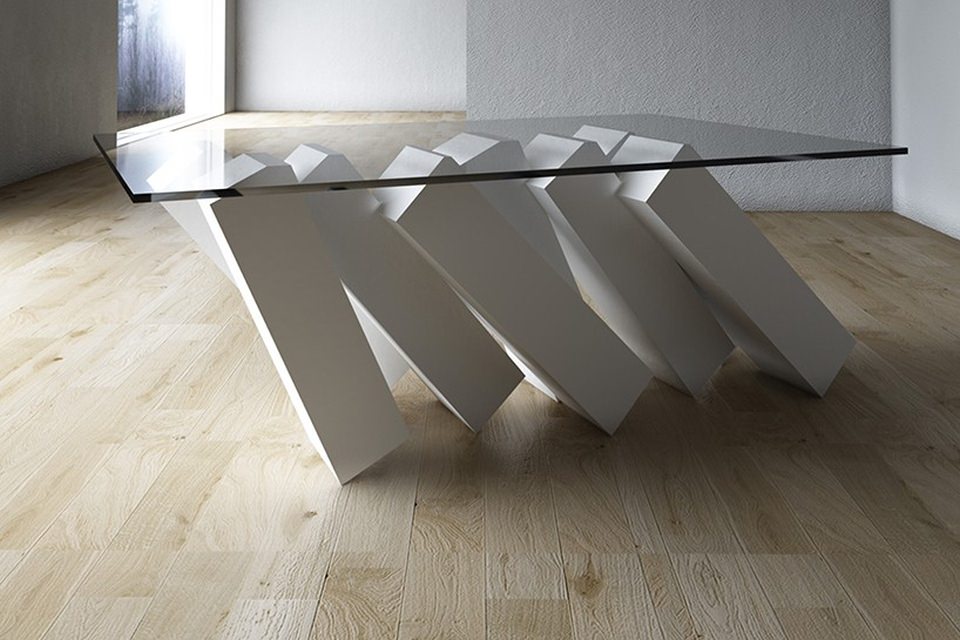 Via: Designboom