Just when you though culinary artists couldn't get any ridiculous, London-based Dum Dum Donutterie has come up with the world's most expensive cronut that costs a stomach-churning £1,500 (approx. US $1,975).
The Luxury Zebra Cro is named because of its striped layers that are filled with variety of opulent ingredients such as Cristal rosé champagne caviar, Tahitian gold vanilla beans, gold leaf and rare Italian-made Amedei Porcelana chocolate.
Created by Paul Hurley, this doughnut-croissant treat took months of testing for final preparation and to get the perfect palatable combination. The chef used saffron-infused butter croissant dough to make the dessert base and finishing is done with a gold leaf.
For those who are willing to burn a hole in their pocket, the doughnut-croissant is available on Just-Eat for a limited time only. It will be available to buy on request at London's Just-Eat Food Fest in Shoreditch.
If you happen to enjoy the £1,500 cronut, do tease us with your experience in the comment section below. However those who cannot afford to buy it, they can simply behold the world's most expensive cronut in the images.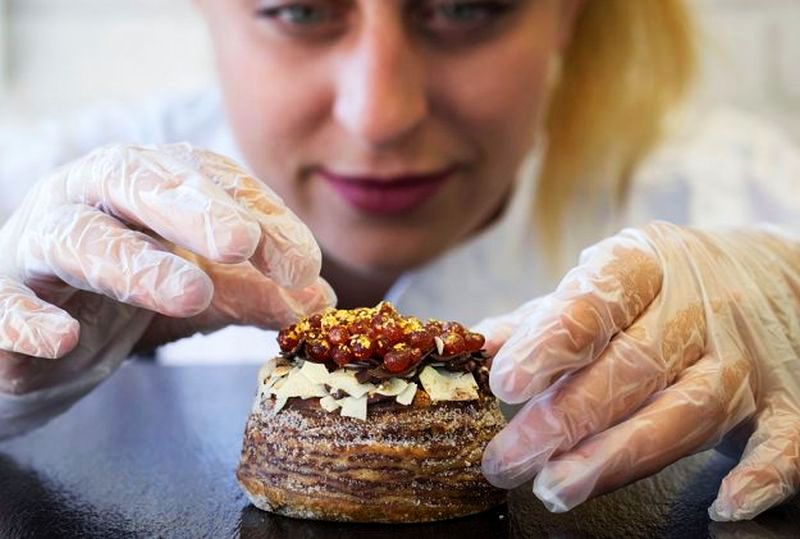 Via: Telegraph