We all dream about having a house that is not only comfortable, but also filled with all modern amenities including a private swimming pool. Stefan Beese, New Orleans-based production designer and experimental architect, has created transportable, upscale private backyard pool using noting but an old dumpster. With this unique DIY delight, Beese is giving new hope to people who wish to have their own backyard pool.
The Pool Box is made from 22-feet long steel refuse container, which was first cleaned with anti-corrosion paint and a layer of limestone was applied at bottom to protect it from any chemical pollution. Inner section of the pool is insulated with half-inch high-density for toe-padding and custom fit flexible pool liners are used for final finishing.
Inspired by the Japanese bath design (i.e. wooden walls and decks), Beese has used pressure-treated pine boards. Not only that, but the seven-feet wide can even be transported to any desired location, in case the owner moves to a new place. So the pool gives complete usage and conveyance flexibility to the users.
With Dumpster Dive DeLux, the designer has found out an innovative way of upcycling old waste container into something useful. According to Beese, the used container in good condition will cost around $1,500 to $2,500 and overall work on total project will costs between $5,000-$7,000 including help taken for the pool.
This is not the first time Beese, has used containers and converted them into something alluring and distinct. In 2008, he used stacked cargo containers and created an industrial grandstand for the Voodoo Fest, making him aware about the practicability of steel shells. However, the transportable swimming pool is a perfect example of 'recycle and reuse.'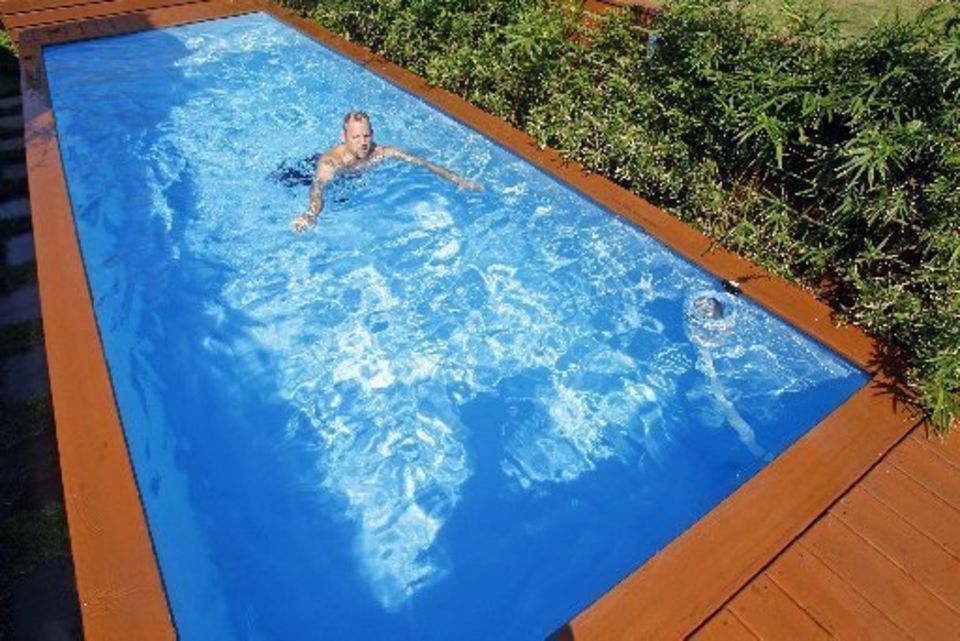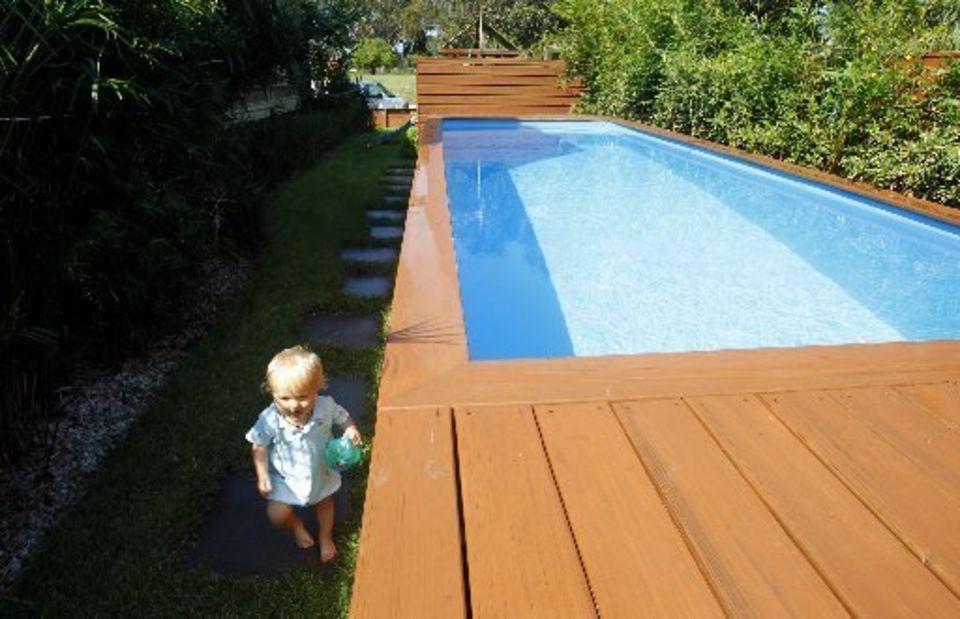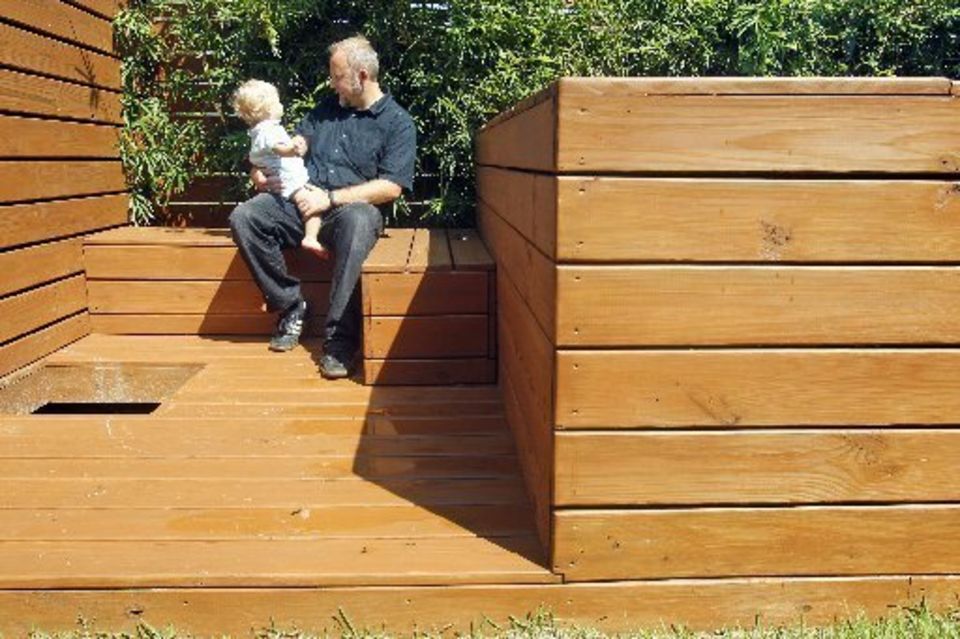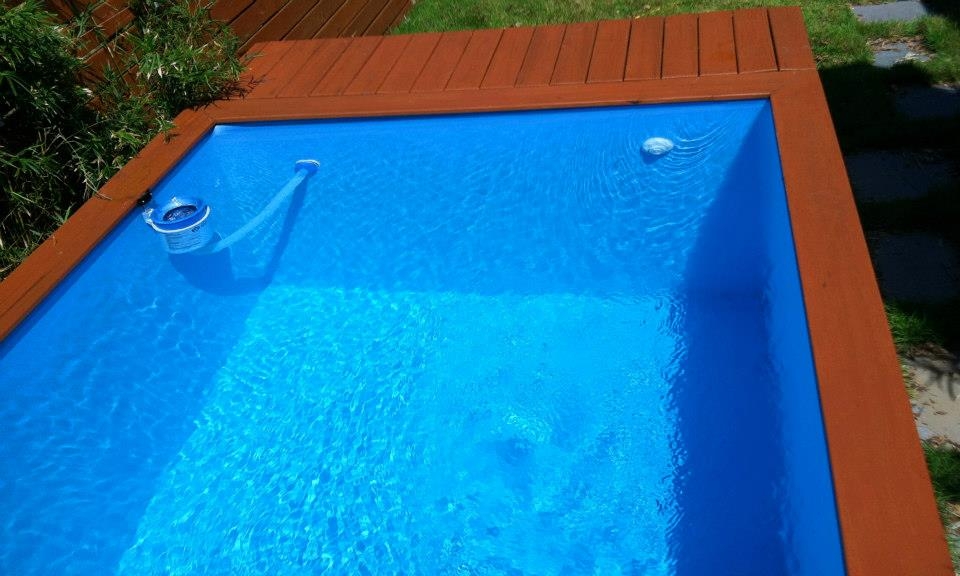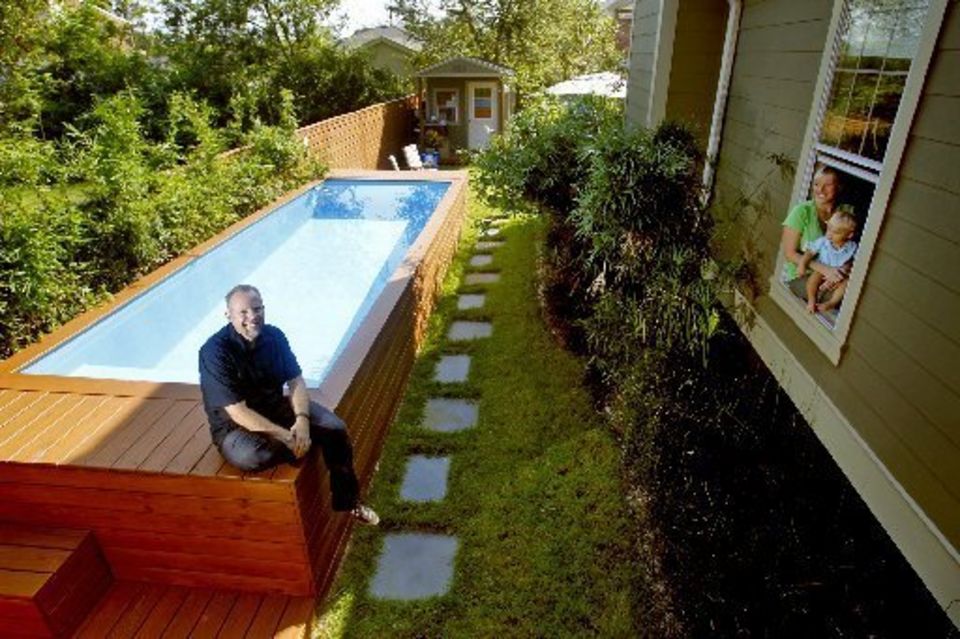 Via: Freshome