Thought ordinary tree stumps can only used for bonfire? Well, Tasmanian furniture designer Duncan Meerding doesn't think alike. This is because he knows how to turn salvaged log pieces into gorgeous vessels for emitting light. He transforms salvaged wooden blocks into stunning Cracked Log Lamps, which spread light through natural cracks on the log pieces.
Meerding is legally blind; however he retains 5-percent of his vision in his peripheries. So he uses these light pieces to communicate with nature and these lamps also reflects how he sees the world. He collects ordinary logs and embed warm yellow LED lights into them. The light further passes out through natural cracks on wood to brighten up any area.
Besides a striking lighting object, these cracked log lamps can also be used as stool, table or simply a luminous home decor piece. These wooden lamps are even treated to be water-resistant, so these can be used both indoor and outdoor for highlighting any living space. You can purchase these stunning lamps for $280 to add delightful charm into your home.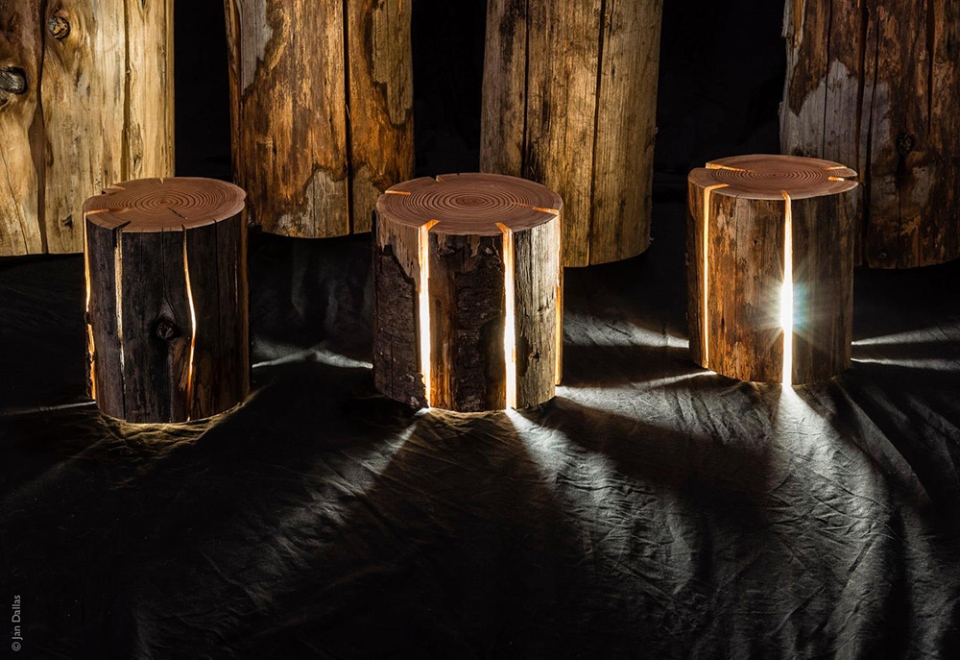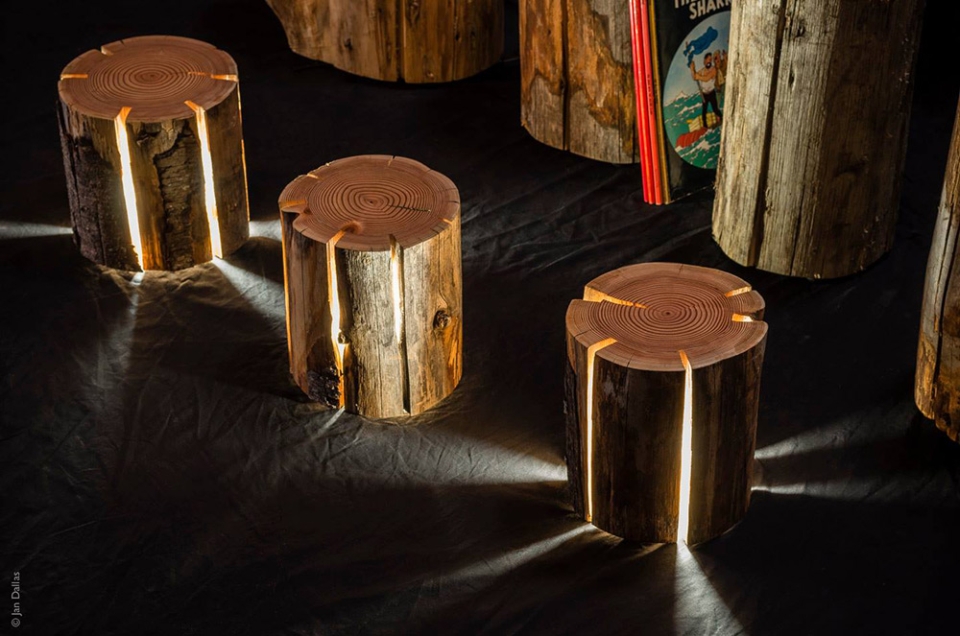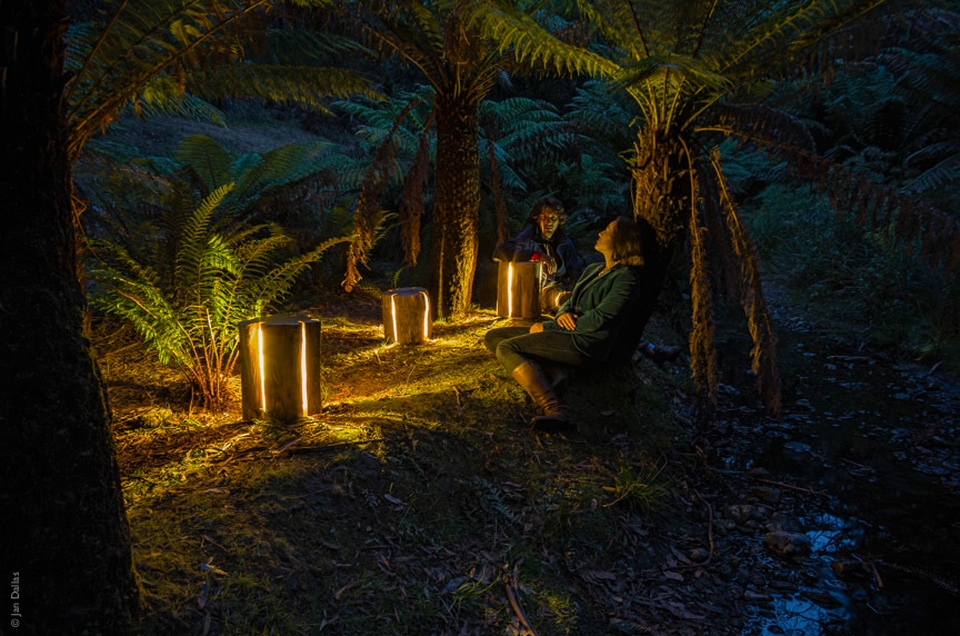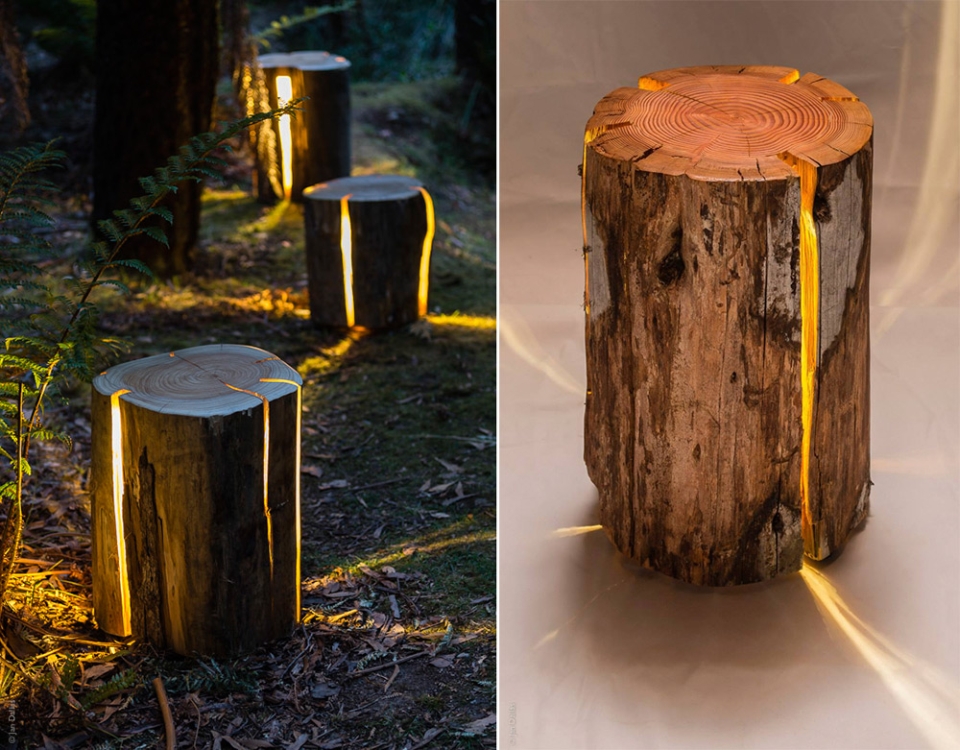 Via: Colossal / Images Courtesy: JanDallas