Located on the island of Terschelling in Netherlands, the breathtaking Dune House by Marc Koehler Architects seems like a huge 'wooden diamond' resting on harsh landscape. Eccentric shape of the home allows inhabitants to enjoy views of panoramic North Sea. To naturally play with surrounding environment, architects have purposely designed its facade, roof, windows as well as entrance to face the sea.
Due to its inclined position, the house not only glances the beautiful sea but also welcomes cool breeze and warm sunlight with open arms. This sustainable building structure is made from modular prefabricated wooden panels, which optimized and minimized construction time. Interior of the house is minimal with subtle furnishings and huge glass walls to bring in natural daylight. Moreover, installations like solar panels and biomass run fireplace make it perfectly eco-friendly holiday home.
Inner area of the house is designed to recreate the experience of having a walk on the dunes, due to its spiraling walkway architectonics. It forms continuous path from platform to platform, as each level is a few steps higher than the next. This way it generates stunning spatial as well as visual relations between interior and exterior. Check out the images given below to find out more about its unique architectural design.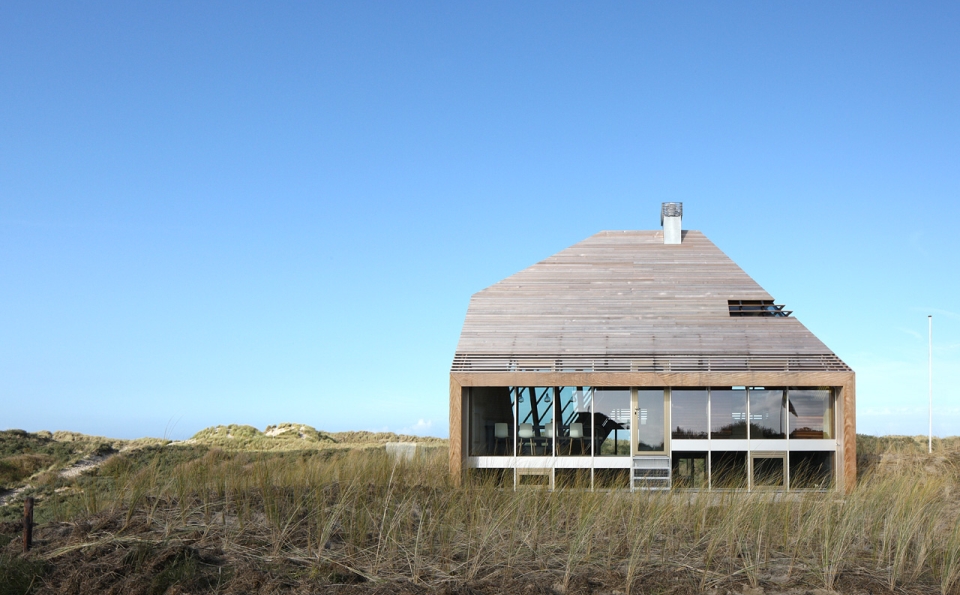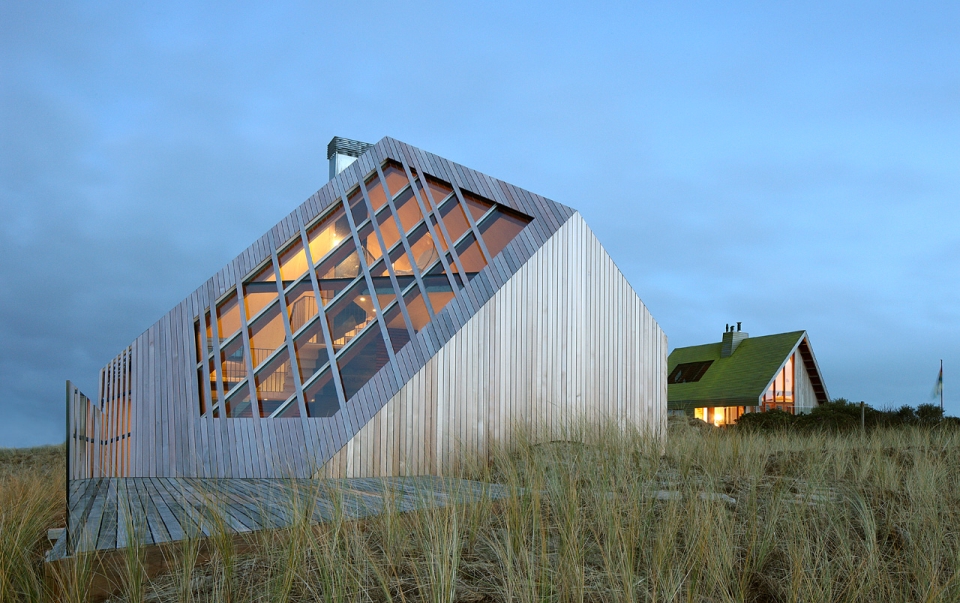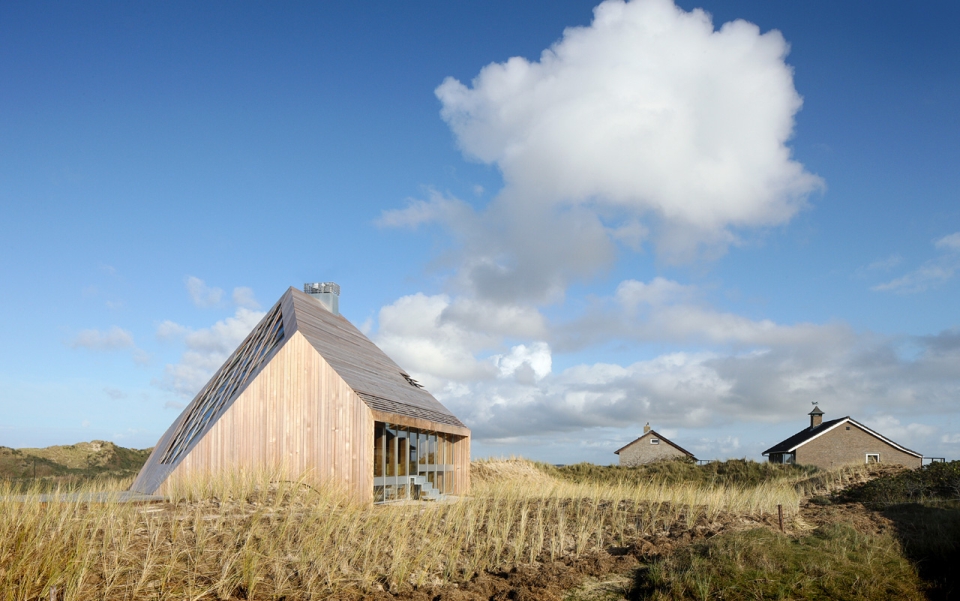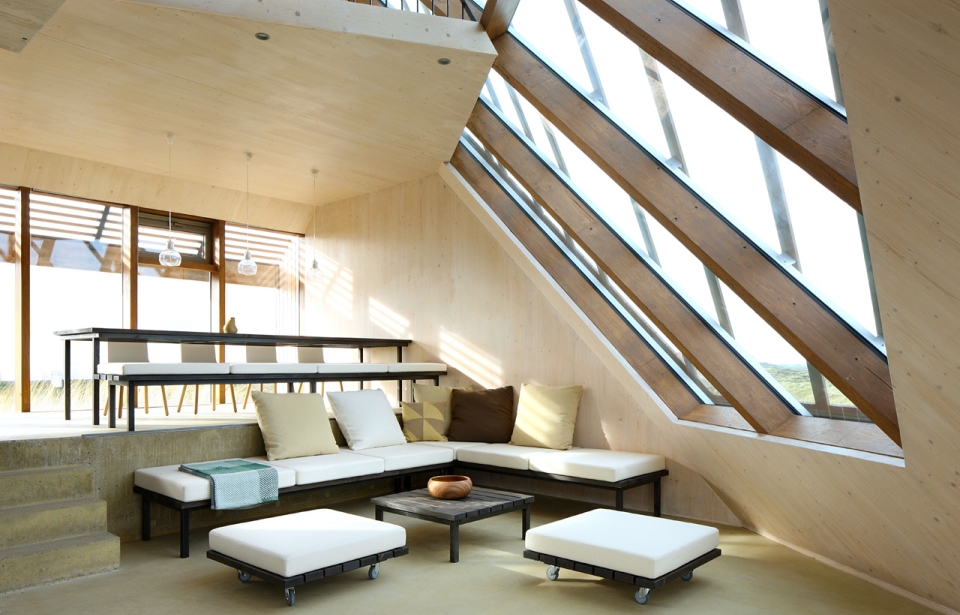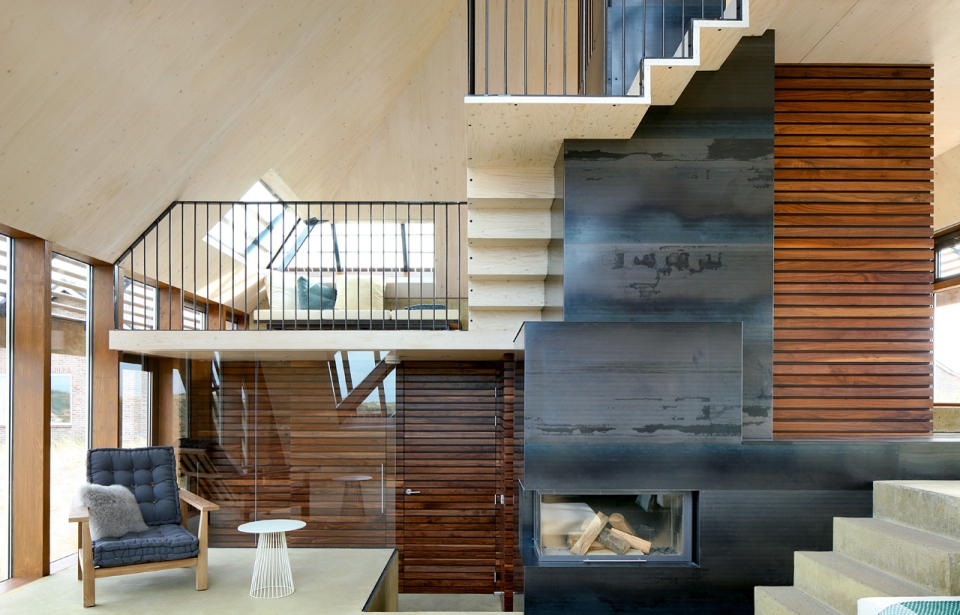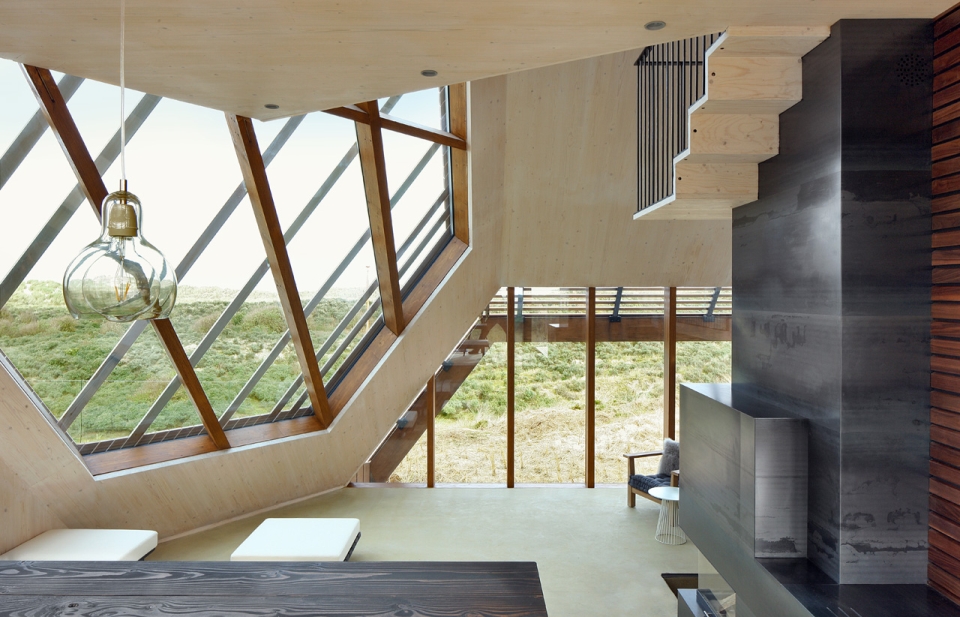 Credit: Domus