August is considered as the National Coffee Month due to massive coffee obsession among citizens in USA. To kick off the month with more excitement America's global donuts company- Dunkin' Donuts has come up with the latest Coffee Flavored Donuts for all coffee lovers, to add a little more coffee flavor in their lives this season.
Well, delicious donuts with a cup of coffee are nearly everyone's favorite breakfast so the company picked up the slack and decided to blend the two different flavors together. This combination resulted in form of delicious donuts infused with company's Original Blend Coffee like never before. However, coffee flavored donuts are nothing new to the world as Krispy Kreme has made such donuts before, but it is for the first time that Dunkin' Donuts has put up such coffee infused donuts on their menu.
These donuts are available in two flavors to choose from- Glazed Coffee Creme donut & Coffee or the Creme & Sugar donut flavor. The first one has glazed yeast shell filled with coffee butter crème with drizzled chocolate icing on the top.  Whereas, the second one also has yeast shell stuffed with butter crème and powdered sugar coating on the top.
Both these coffee flavored donuts will be available for a limited time at participating Dunkin' Donuts restaurants across the nation. So, why to wait more? Rush now to your nearby restaurants of the company to enjoy your favorite flavors of a donut as well as a coffee, both in one.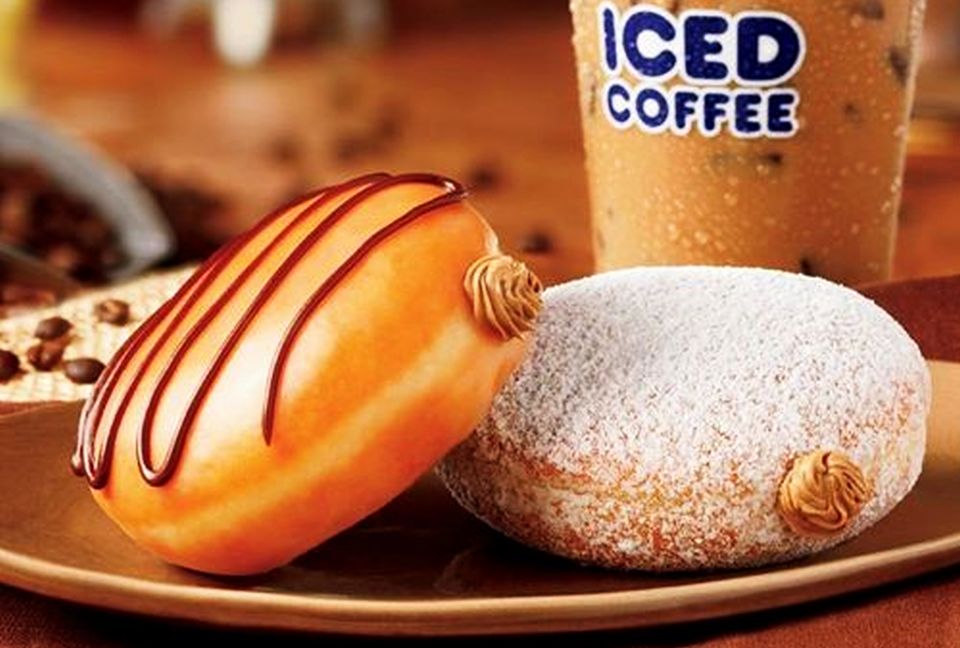 Via: FoodBeast