With more number of people moving to small apartments in crowded cities, the demand of space-saving furniture is also increasing simultaneously. Living up to the current trend of multifunctional space-saving furniture, Berlin-based designer Michael Hilgers has designed a simple yet practical Duotable desk to serve two basic purposes i.e. dining and working.
The elegant Duotable's flat tabletop can serve as a dining table for four people. However, on flipping half of the tabletop it becomes a functional home office desk with plenty of storage space. The inner half flap of the table can be utilized as a tiny repository for Tablet PC or book and also as a memo board.
Conjointly, a flat storage space is also provided underneath the wooden flap to store other office supplies and accessories without any clutter. Moreover, if you don't like messy wires of charges around you, then you can use the table's leg for neatly hiding all the wires. The table is available in different finishes such as white or antharacite, anthracite white, oak or white oak anthracite. So, you can choose any one as per your home interior.
Due to its minimal yet functional design, the table has already been allocated with prestigious Interior Innovation Award 2015. Truly speaking, the Duotable totally deserved the award for the mindblowing adequacy hidden in its simplistic layout.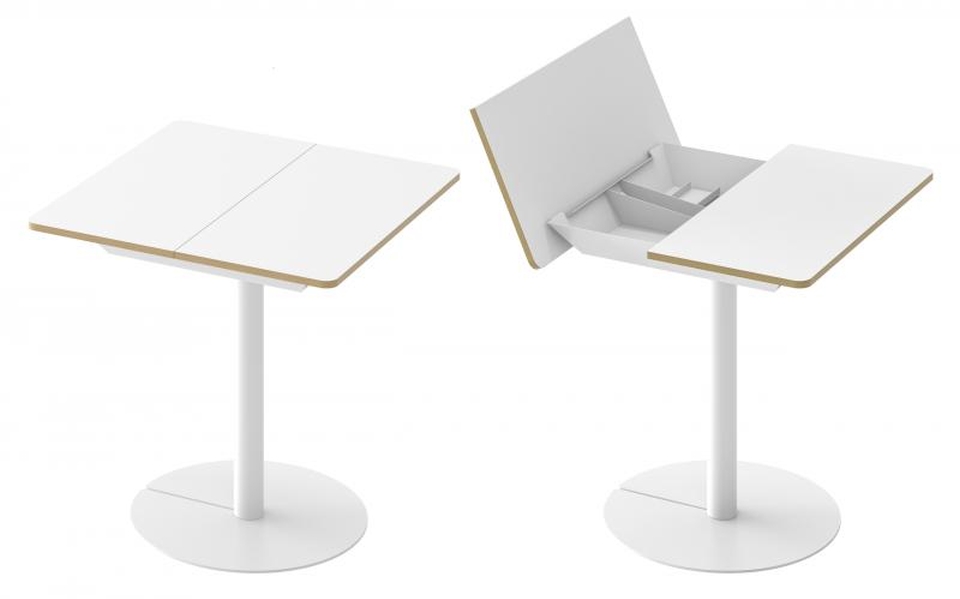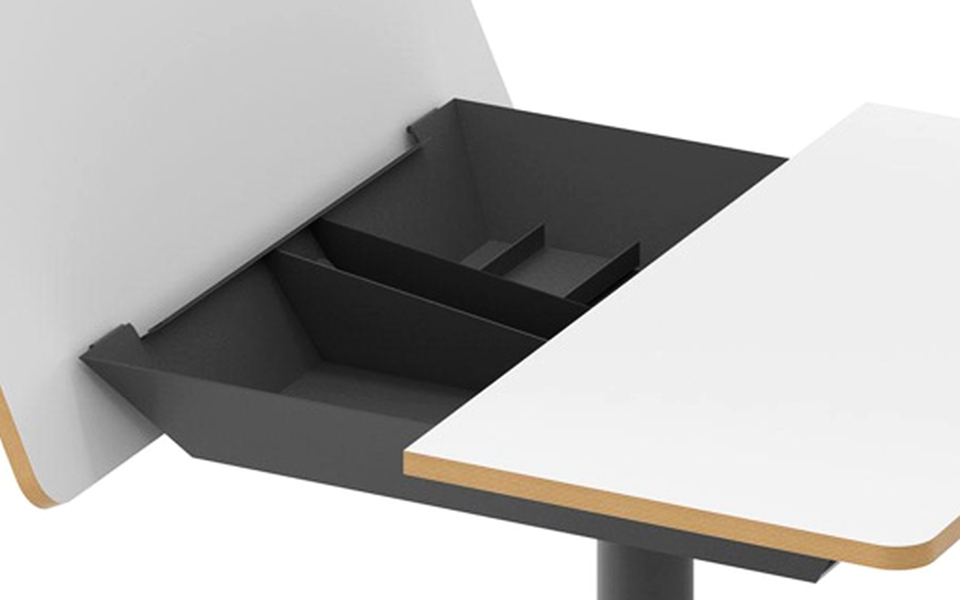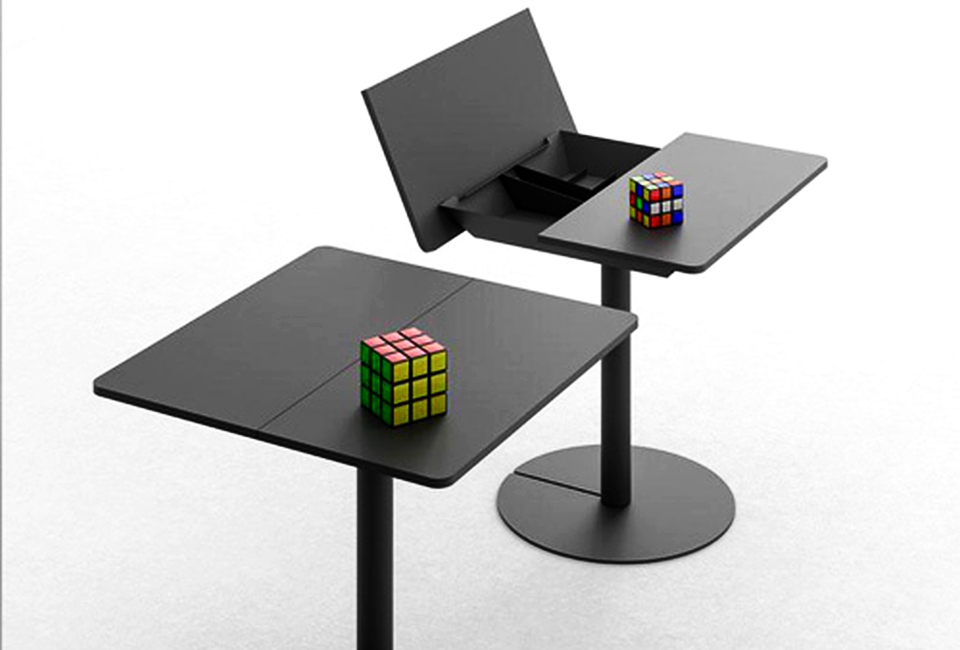 Credit: ShoeboxDwelling