Duravit, the German brand well known for producing high-quality bathroom fixtures has launched the Philippe Starck-designed SensoWash range of shower toilets – a combination of toilet seat and bidet. Equipped with hi-tech features and bacteria-resistant HygieneGlaze surface, these one-piece smart toilets ensure hygienic cleanliness, high comfort, and ease of use.
All technological components of the new SensoWash Starck f shower toilet are hidden within the ceramic body, which further gives it a clean and minimalist look. The toilet features a flat seat and white cover that form a flush-fitting unit with the ceramic. It uses Rimless flushing technology that provides improved water flow for effective flushing.
The toilet is operated via a remote control or smartphone app, allowing users to easily program profile settings for maximum comfort. Other features include an automatic open and close lid, auto flushing, adjustable bidet, seat heated, and odor extraction function amid a few more.
Also Read: Bambooloo Waterless Composting Toilets are Made of Bamboo
The SensoWash Starck f shower toilet is available in two versions – SensoWash Starck f Plus and SensoWash Starck f Lite for wall-hung or one-piece floor-mounted toilets.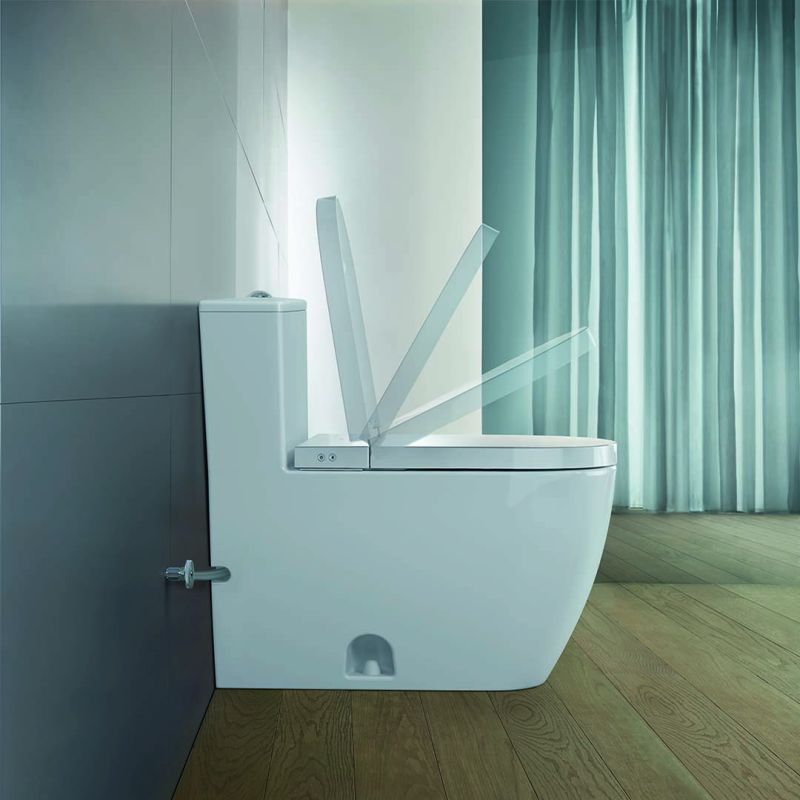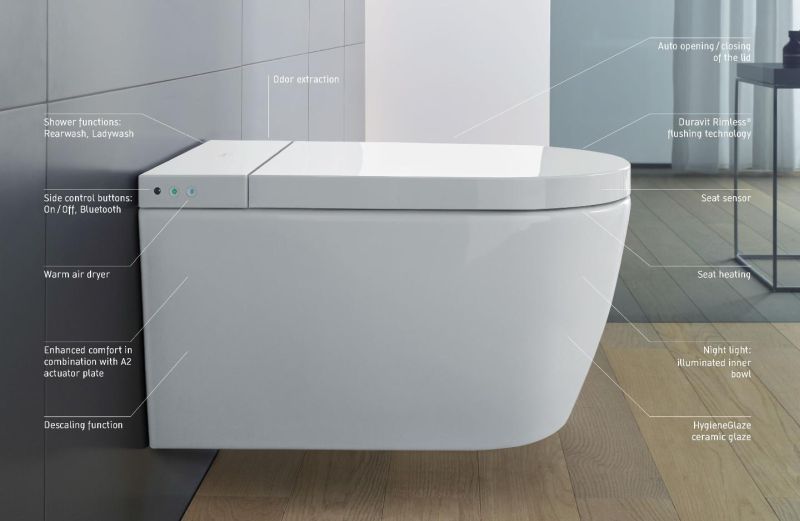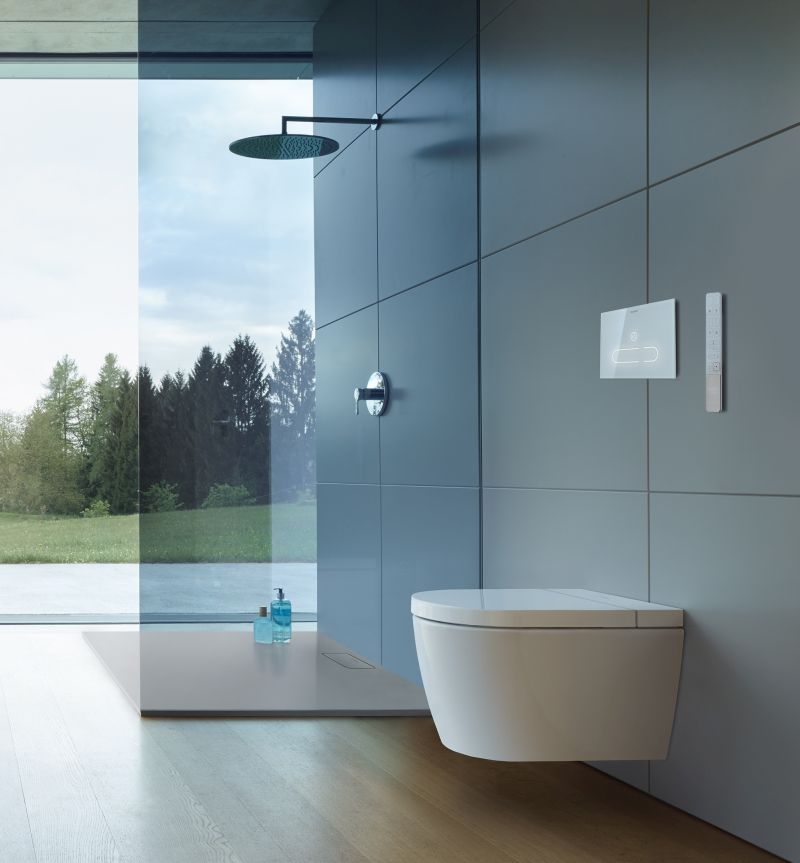 Via: Duravit