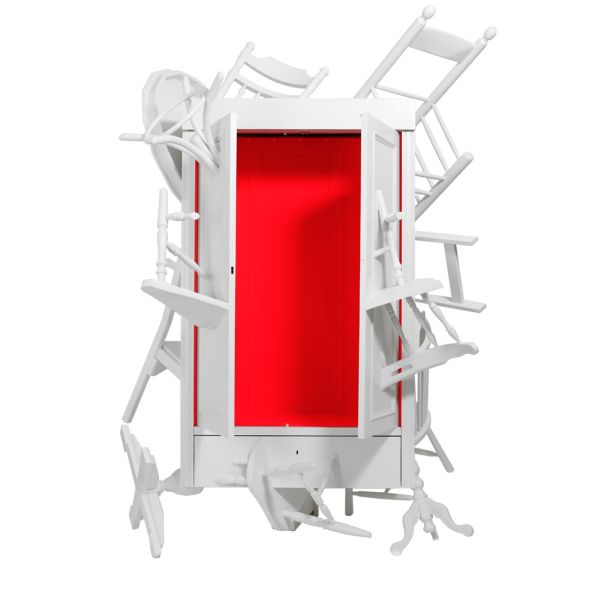 Furniture is the most important household item, but sadly after use, most furniture items end up in landfills. To send out a message to people instigating them to recycle or reuse furniture, Dutch designers Marijke and Sander Lucas have created the Trash Closet out of furniture found discarded on the streets of Amsterdam. 'Actions speak louder than words' is well illustrated by the designers through this wooden closet, which designers have made from street trash. Trash Closet speaks volumes of the designers' craftsmanship and artistic skills, and sends out a message very loud and clear.
The Trash Closet is a monumental cabinet that looks more like an artwork, but of course is fully-functional. The husband- wife designer team has wisely made use of the wooden junk thrown away, and beautifully constructed this storage furniture unit. As the closet is made of dumped wooden furniture, mainly oak with pine and beech are utilized for its construction. The cabinet assembles different kinds of wooden leftovers, including armchairs, coffee tables, stools etc., exactly in a way they lie in the trash fields haphazardly. The interiors of this cabinet are painted red, while the exteriors are finished in a white color. It is a limited edition furniture unit being sold at the Dutch Design Only for €8,140 (approx. $11,200).
The Dutch designers wanted to raise awareness regarding the plenty of wood that accumulates in the landfills each year, and by creating this eye-catching, functional Trash Closet with the dumped furniture, they have conveyed their message to millions of people around the globe very effectively.