There are many people who keep ashes of deceased loved ones in form of tattoos on their skin. But, it's really hard to dismember one's own body part and preserve it as a bitter memory for the rest of your life. Despite facing this very difficult situation to go through a surgery to amputate a right leg, 53-year-old Leo Bonten from Netherlands turned his dismembered leg into a lamp!
The Dutchman had to have his leg amputated because of a bad infection after breaking his leg in a kiddies' pool two years ago. When he was told by the doctors that his leg needs to be severed, he decided to preserve it and later turn it into a lamp that he could sell out to clear his medical bills and also to help other amputees.
Firstly, he convinced his doctor to preserve his leg and then hired a lighting designer to turn it into a lamp by fixing it in formaldehyde inside a large cylindrical container. It took a while, but eventually Erasmus MC granted Bonten the ownership of his own leg to have it turned into an illuminating household object. The lamp is efficient enough to light up an entire area where it is kept, whereas an original human limb beneath the lamp seems a little weird.
It is indeed a very dreadful feeling to hold your own bisected body part in your hands; however Bonten surely has got a strong emotional nerve. He has not only grasped his dismembered limb (in one of the pictures) but also has courageously allowed lighting designer to craft it into a lamp.
He even tried to sell it on eBay for €100,000 (approx. USD $ 126,594), though the listing was removed afterwards from the site because they don't allow the sale of body parts. Now he's trying to figure out some other way to sell it privately and hoping to receive a positive response soon.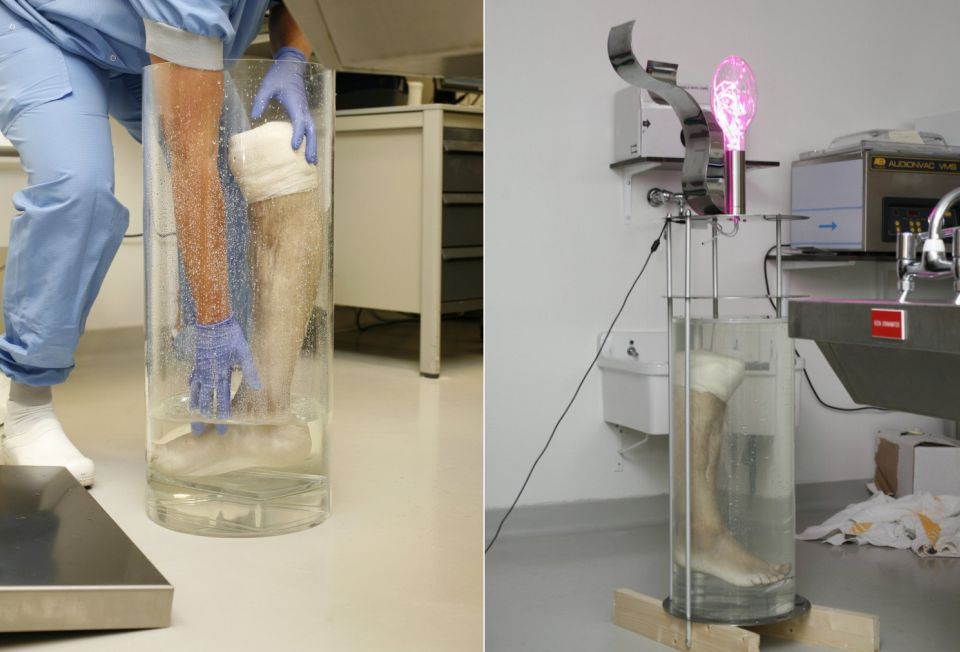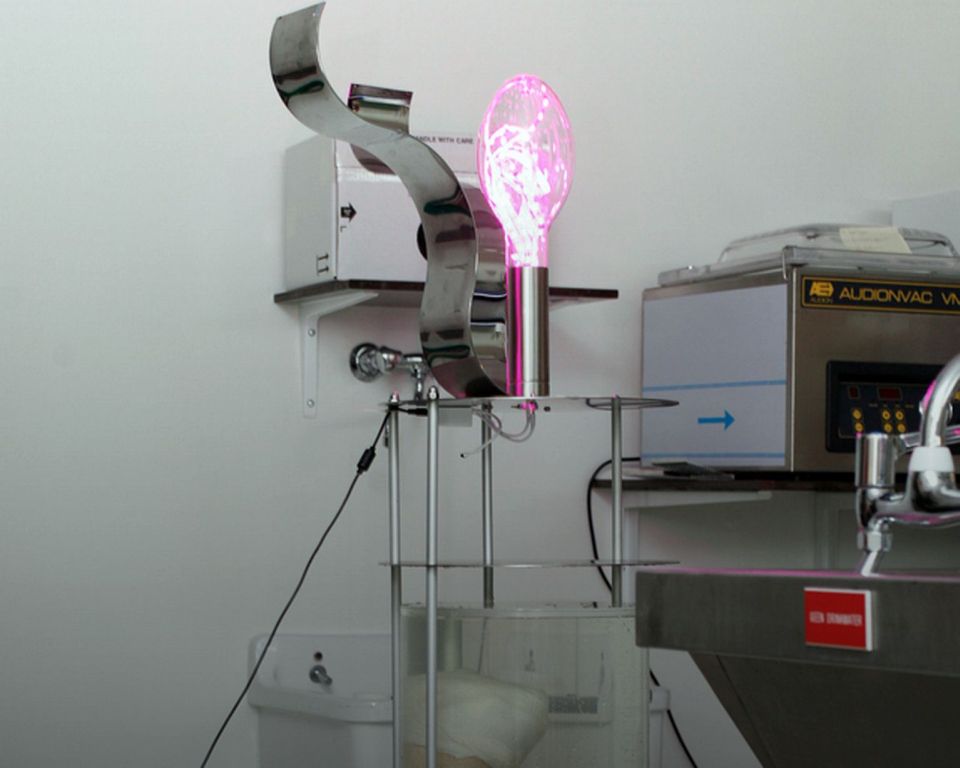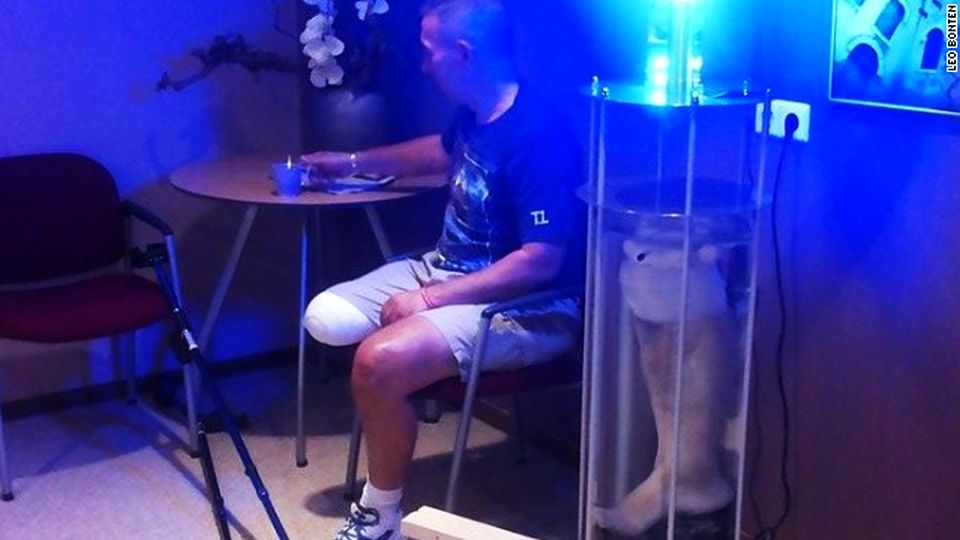 Via: BuzzFeed