Australian inventor Richard West in partnership with his friend Ian Blair Hamilton has created a revolutionary showerhead that uses 70-percent less water as compared to other showerheads available in market. West being a skilled and traditional toolmaker took almost 10 years to create a super-saver showerhead called E-shower that works on Venturi Effect, discovered by Italian physicist Giovanni Battista Venturi in 1797.
To deal with constant trouble of water in many countries, the back shed inventor has created an engineered water system, which is combined with aeration technique. Due to this technique, E-shower is able to deliver air bubbles covered in water, which pops and crumples onto skin. Thus, gives you more relaxed and fulfilled shower experience.
Made from the highest quality chromed DR brass, the showerhead does not clog, calcify or corrode like misting and conventional showers. The easy-to-install shower can be attached easily and quickly to any shower pipe, offering you freedom not to throw away your existing shower set. Meanwhile, West has also created an opal inline handheld connection that easily fits between the water outlet and hose, just like a diamond head shower.
Fully positive about their invention, Richard West and Ian Blair Hamilton are offering lifetime guarantee and 30-year return money-back guarantee on their showerhead. Successfully reviewed and recommended by Australian Royal Airforce, the company has launched their project on crowdfunding site Kickstarter to raise a pledge of AUD 60,000. So, if you want to have energy and water-efficient showerhead in your home, you can catch up the early bird deal on pledging $119. Moreover, you'll be able to save 20-percent on E-shower diamond head.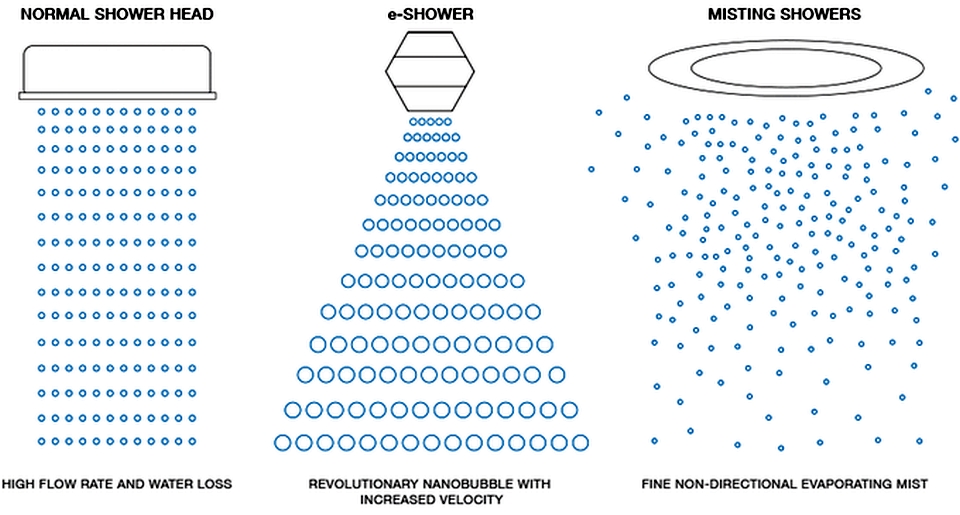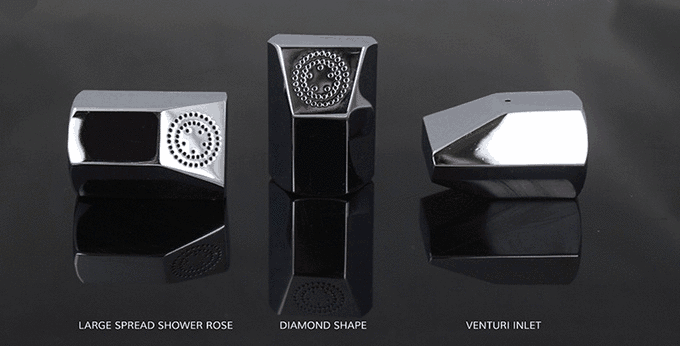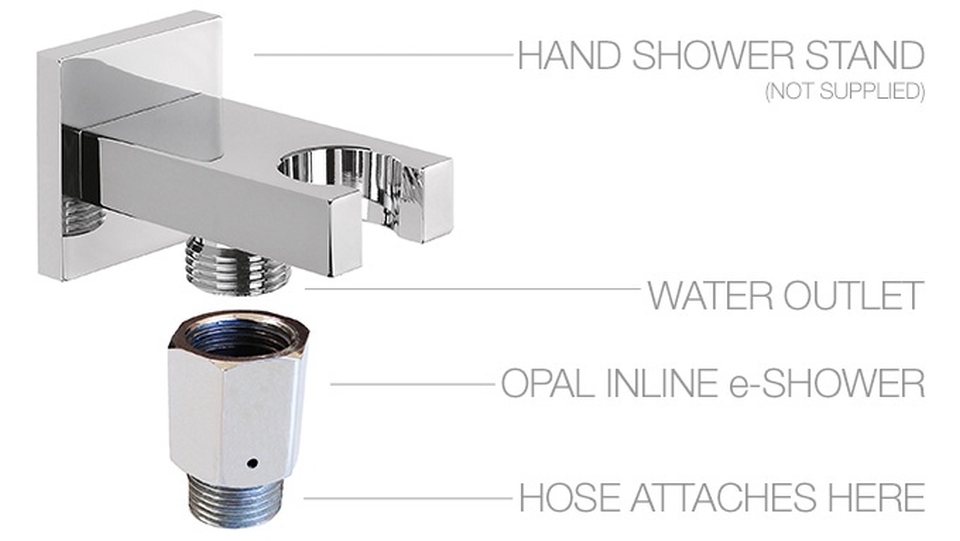 Via: Inhabitat