Located in peaceful Razkrižje of Slovenia, this earth-berm house constructed by Mirko Žižko is a great place to hang out away from the hustle and bustle of city life. The most enticing thing about the house is that it is made from natural materials including wood, clay, and straw. A green roof is grown over the dome-shaped structure to give it a hobbit house like appearance wherein spending a night would be like exploring the Shire.
The main structure stands on the ground over a concrete foundation and is covered with soil and grass to blend with the surroundings full of apple and blueberry plantation.
Wood is used elaborately throughout for construction of furniture and decorations of the home. The frame of front door and windows are made of wooden logs and the fence is made of round wood pieces laid out with concrete. There are many other such ingenious creations to see around the house.
On entering, you'll be welcomed in a rustic-inspired living space with wooden log-paneled walls. The living area features a sofa and a fireplace, with kitchen, bedroom, and bathroom around. All the areas are connected to each other.
One thing you will not see is the normal windowpanes, instead, glass bottles are layered on the front wall that allows natural light to enter the house. There is also a shaded outdoor deck to chill outside where one can enjoy selected home-made wines.
Mirko was inspired by the local Government's initiative to reestablish the ruins of a settlement from the Chalcolithic era in the village of Razkrižje. This earth-berm house is a great piece of architecture and also an inspiration for people looking for innovative ways to use logs in home decor.
Also Read: 10 Earth Sheltered Homes From Around the World 
The earth-berm house is available for night stay, you can rent it for about £62 ($81) a night on Airbnb.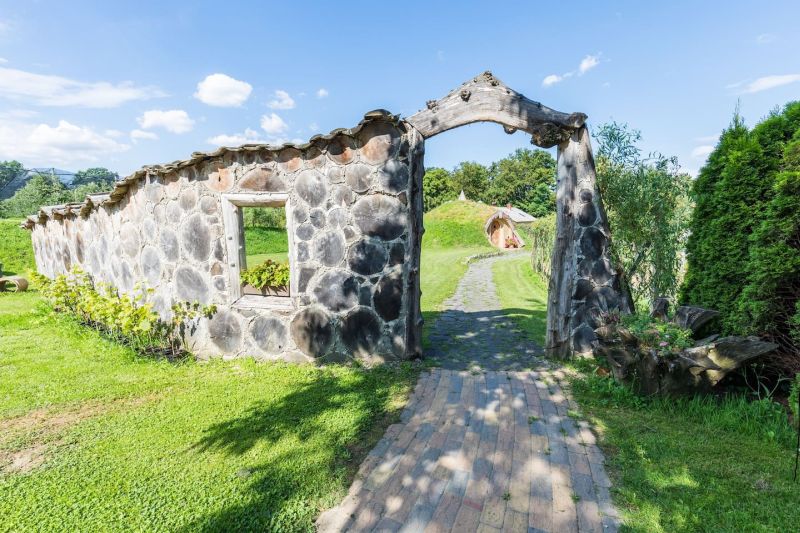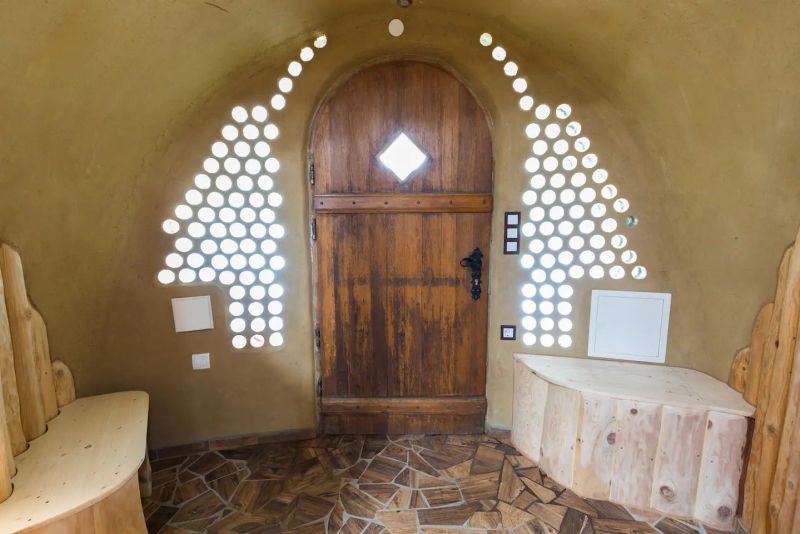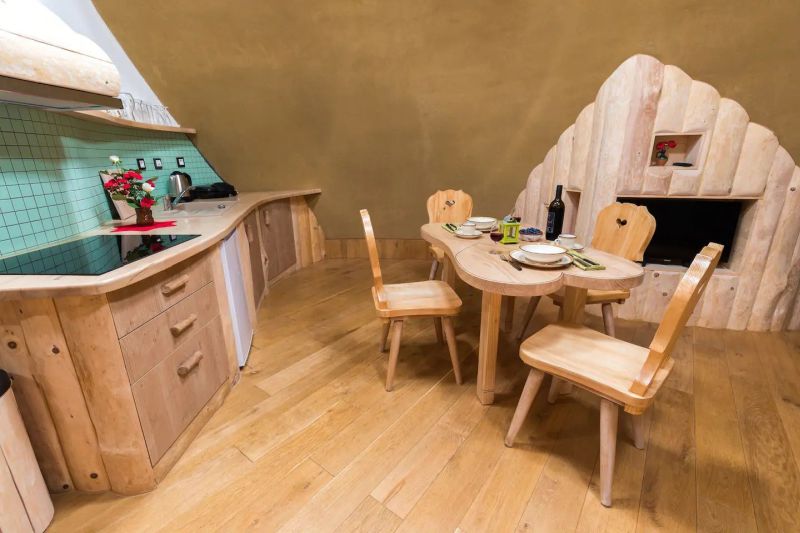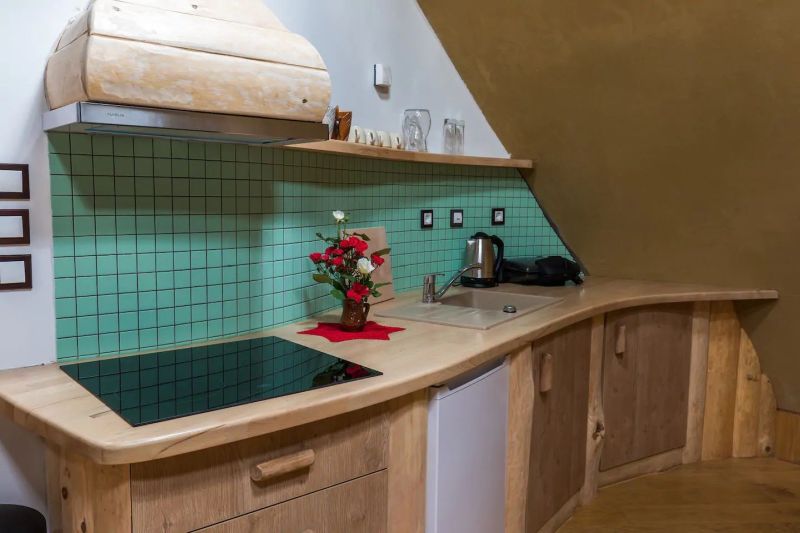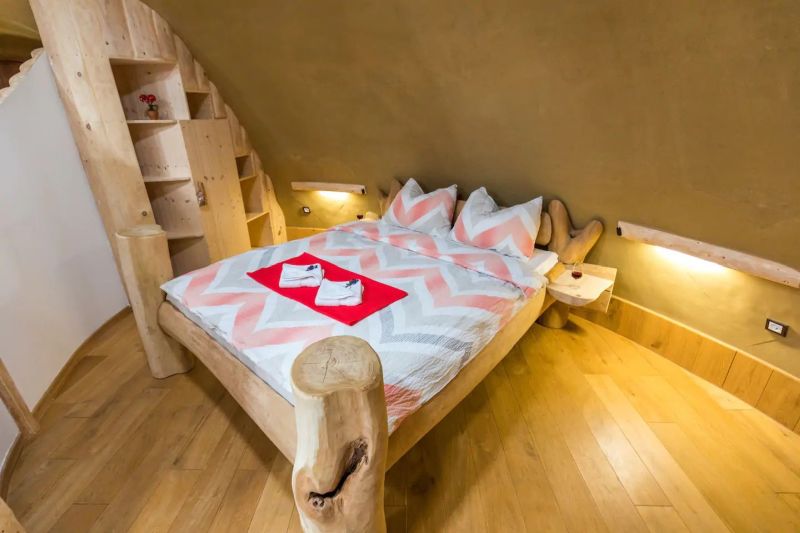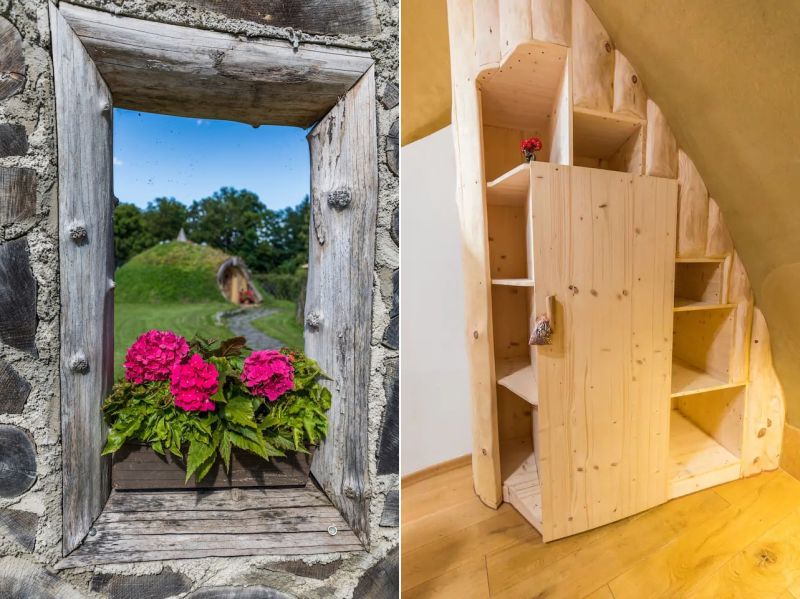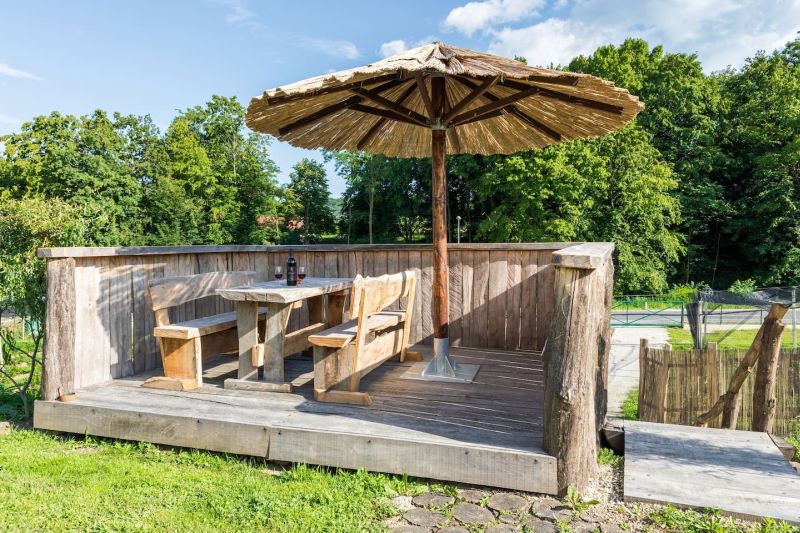 Via: Inhabitat/TV Ambienti