There are different kinds of travel trailers available in the market, including pop-campers that expand for camping and collapse into a lightweight trailer for easy transportation. Dutch startup Easy Caravanning has also come up with a new TakeOff pop-up camper that can sleep up to four people and set up in less than one minute.
This innovative camper is a combination of a traditional caravan and a folding trailer. At first, it looks like a streamlined teardrop trailer but expands into a larger camper equipped with modern features for a comfortable stay. A hard roof, fabric sidewalls and a strut-assisted lift make up the camper.
In the expanded position, the camper accommodates benches on sides and a small table that can be turned into a bed at night. There is also a small kitchenette to cook on the go. Furthermore, blinded windows, lockable ventilation, LED lights, and sockets with USB connections enhance user convenience.
Also Read: LandTraveler Camping Trailer is Perfect Companion to Tesla's Cybertruck
Weighing 1,650 lbs (750 kg), the TakeOff pop-up travel trailer  is small in size so it can be towed using any car, without the need of installing extra rear-view mirrors or attaining a special trailer driver's license. Easy Caravanning debuted the camper in the Netherlands last year and is currently developing its distribution network in Europe. There are three editions available and the pricing starts from €13.895 ($17,050).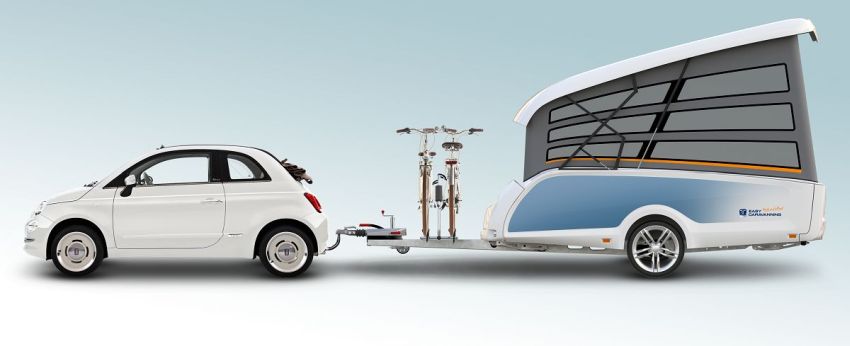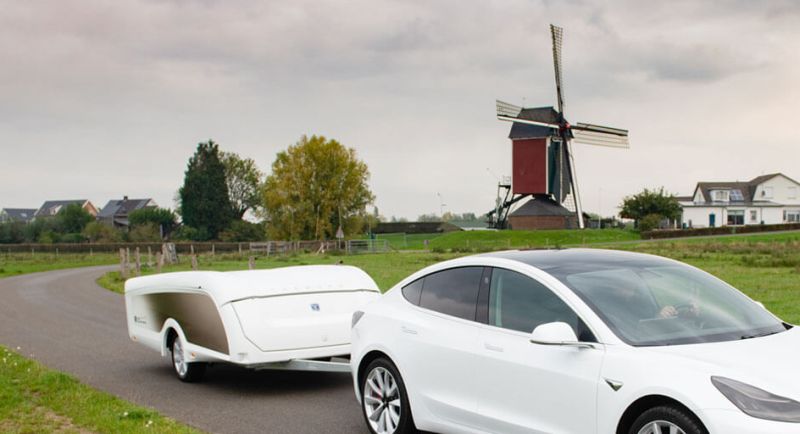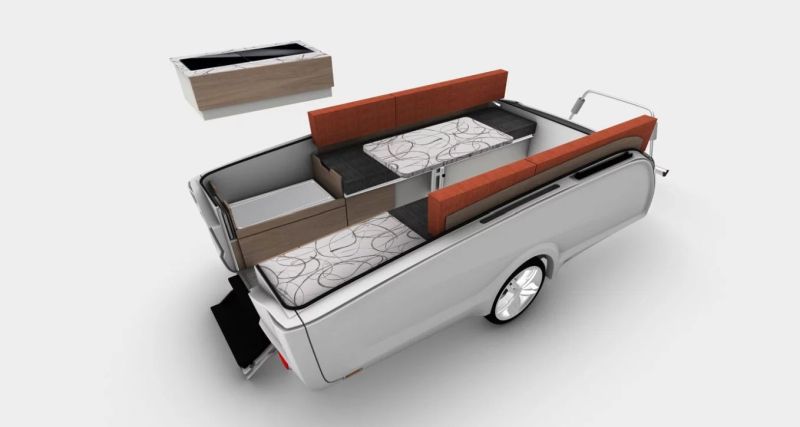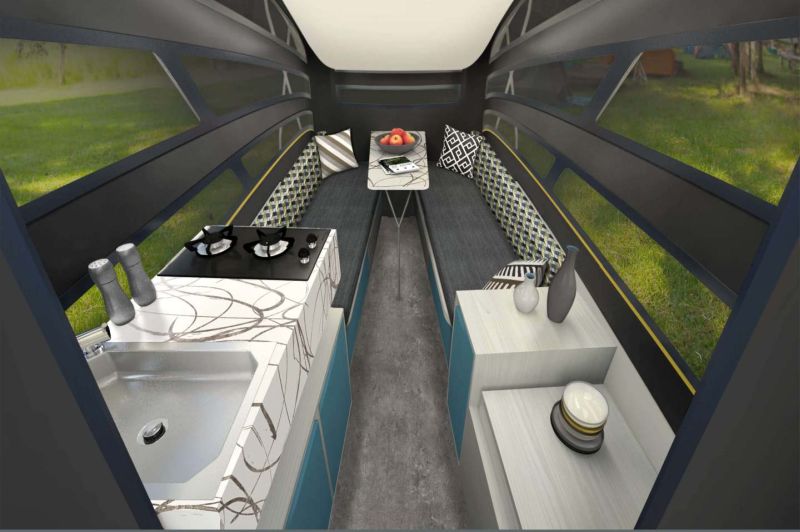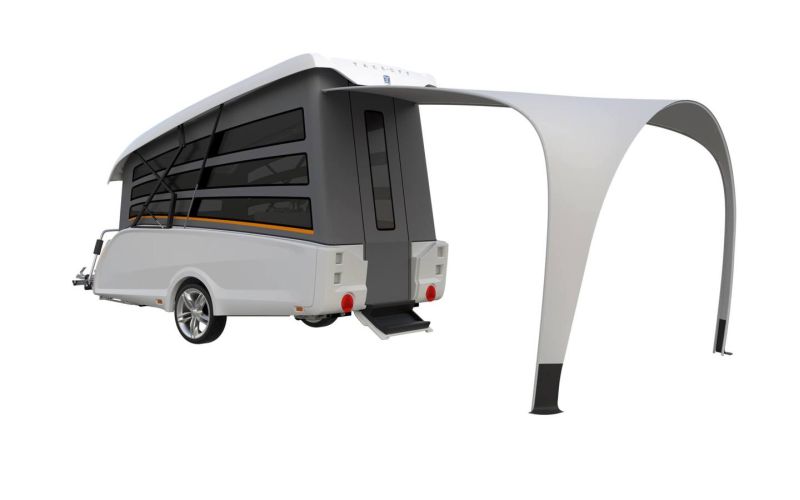 Via: NewAtlas