It is estimated that a considerable number of wood pallets are used in day-to-day life, and still many more are waiting for their turn. So, it is quite obvious that crafters are making it count, and unleashing their artistic instinct that's reflected through these pallets.
1001pallets user Skittlebeanz created this adorable modern Scandinavian pallet Christmas Tree from offcuts that remained from earlier projects. The project began by cutting pallet wooden strips into decreasing length, with square block spacers in between that were made out of pallet wood.
Then a 22-mm hole was drilled right in the middle of each piece that the designer prepared for this project. Having done this, the designer stacked pallet strips into a wooden dowel in a pattern in which longer pallet strips were placed toward the base. Likewise, the designer kept on arranging them with spacers that separated two wooden strips arranged in X shape.
Also Read: DIY Spiral Christmas Tree
After working on this project for about two hours, the designer managed to pull out a perfect Christmas Tree decorated with ornaments and string lights.
You can try this elegant and easy to create pallet Christmas Tree, and we're sure it will be fun for you and other family members involved in the project.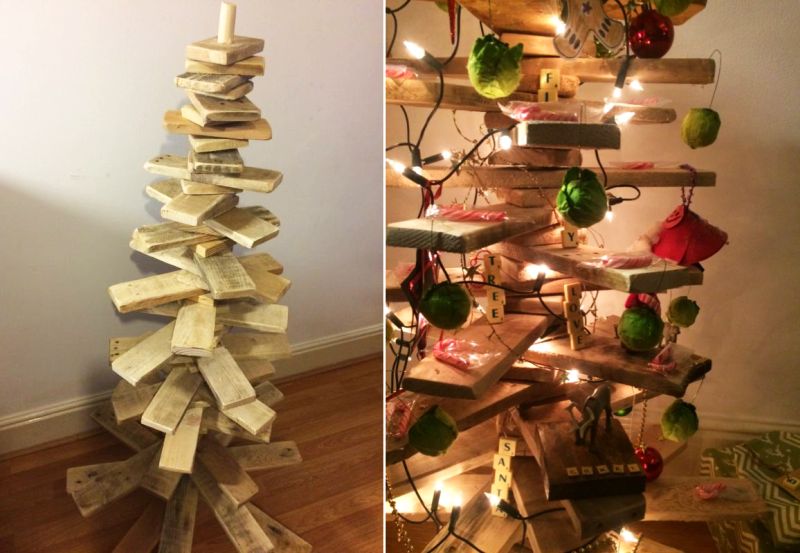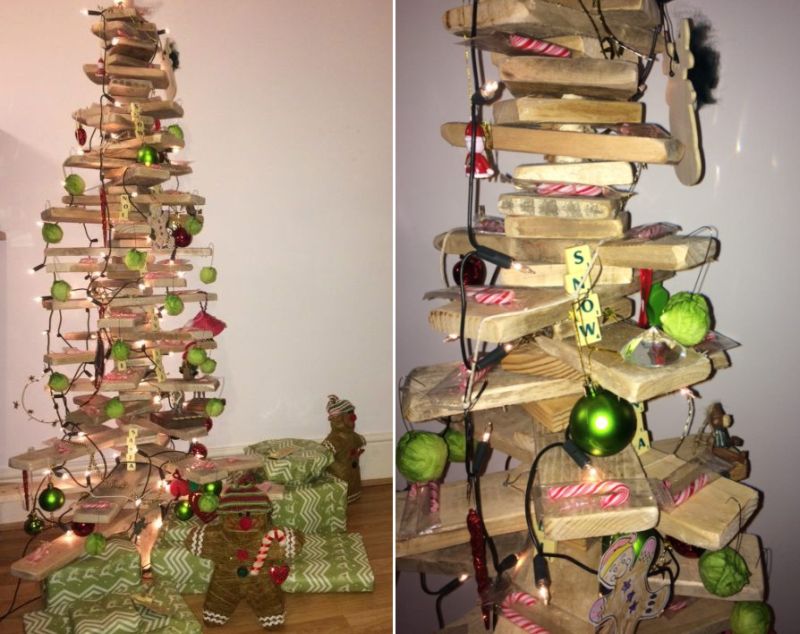 Via: 1001Pallets