Eat Me Project by French street artist Lor-K is the coolest example of how one can recycle abandoned mattresses that are simply lying in local landfills. An environmentally responsive artist who prefers to use urban waste as supplies, Lor-K has creatively transformed urban waste into beautiful sculptures.
An ongoing project that can be seen on the streets of Paris, according to Lor-K "The Eat Me installation is turning junk into works of art and street corners into pop-up art galleries." And as the name suggests, it is all about turning urban waste into delicious sweet and savory creations like sushi, pastries, sandwiches, waffles, pizza, etc.
Completely made from discarded mattresses, it is a completely new concept that highlights how old and abandoned mattresses can be used to educate people on our changing eating habits and makes us think what are we putting in our stomach every day in the form of junk.
Lor-K in action

Pizza Slice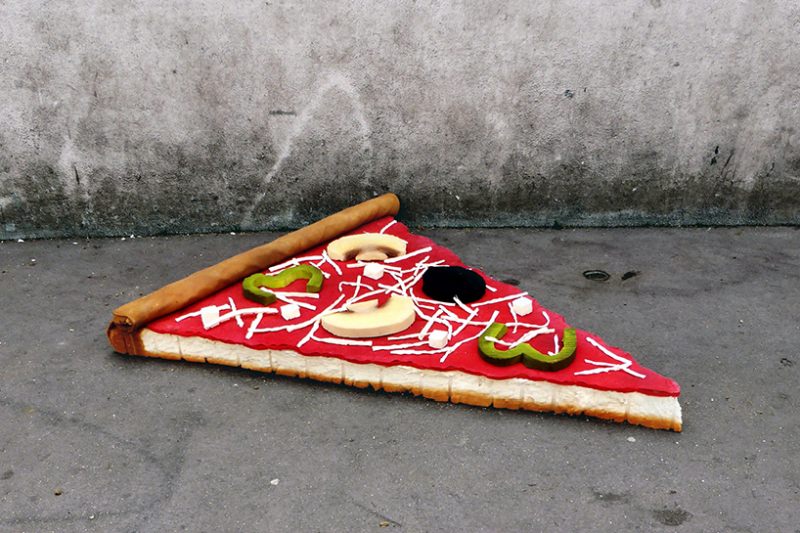 Rice Sushi

Strawberry & Cream Pastry

Multi-Layer Cake

Cupcake

Kebab

Veggie Wrap

Via: DesignTaxi