Los Angeles-based couple, Gerry Hans and Mary Button, purchased a ranch house in the Oaks in 1957. The house rests on a large hillside surrounded by oak trees, but what makes this neighborhood even more special is that it's on the edge of 4,000-acres Griffith Park. Even though they loved their property's direct access to the park, but felt confined in their 1,600-square-feet two-story home.
So, they commissioned Los Angeles-based architect Wayne Schlock to remodel their home that would be exposed to the nearby park. Keeping their preferences in mind, Schlock has cleverly expanded the existing kitchen, added a home-office on the second floor, and created a master-suite on third floor. The master suite cantilevers off the building to prevent an outdoor breakfast area from the sun.
Surrounded by oak trees, the master suite also includes a floor-to-ceiling glass slider that opens to an outdoor terrace. Moreover, master bathroom forms a close interaction with nature – all thanks to its large windows.
Due to the couple's passion for both nature and sustainability, the architect has also installed rooftop photovoltaic solar panels to provide sufficient energy to the house. Frosted glass windows were replaced with low-e glass, plus insulation and solar shades are used to cool down the interiors. In addition, a gray-water system is used to irrigate the drought tolerant landscape.
Being avid nature lovers, the couple not only loves their nature-connected home, but has been working hard to preserve Griffith Park. In 2010, they founded the Friends of Griffith Park, a nonprofit advocacy group that is dedicated to preserving the park's open landscapes. From their home-office, the retired couple now works constantly to improve ecological system of the surrounding park.
We really appreciate their efforts for the environment and hope that more people join their group. For now, you can check out the images of their stunning eco-conscious home.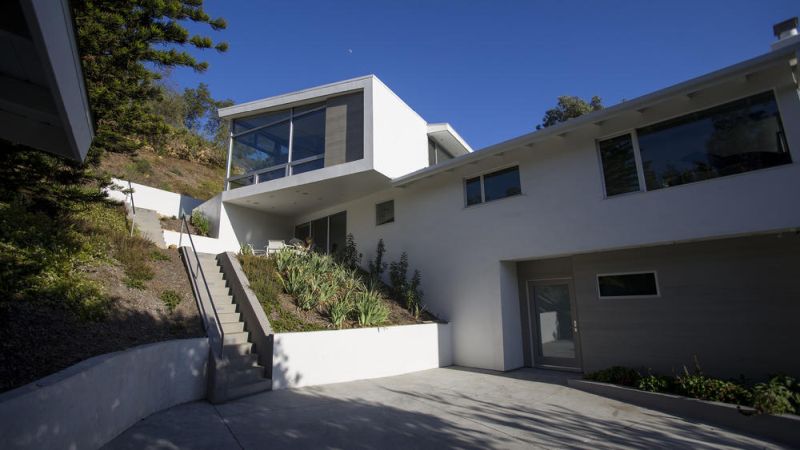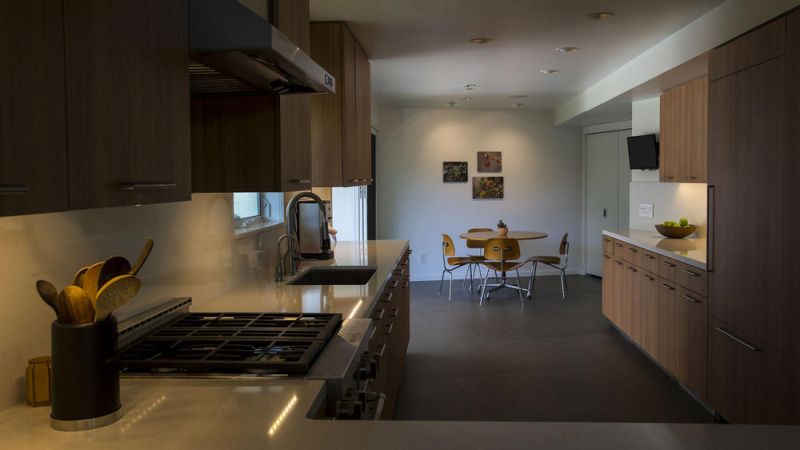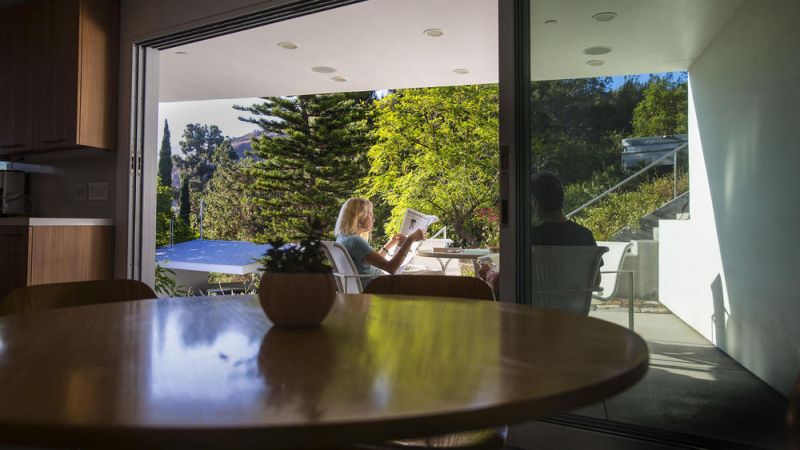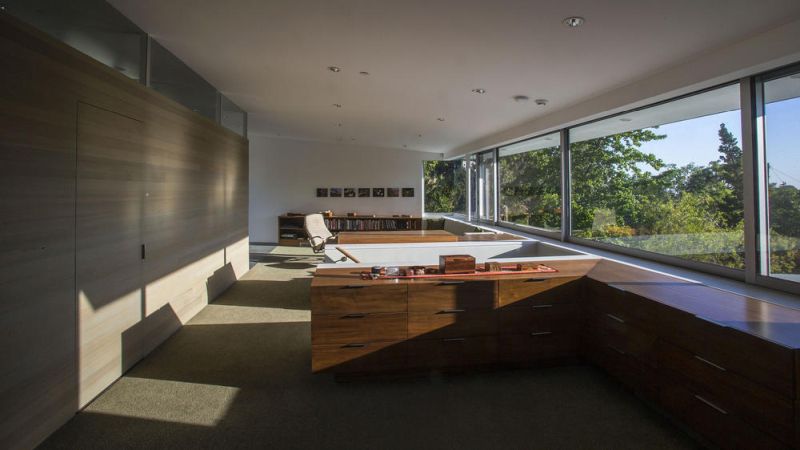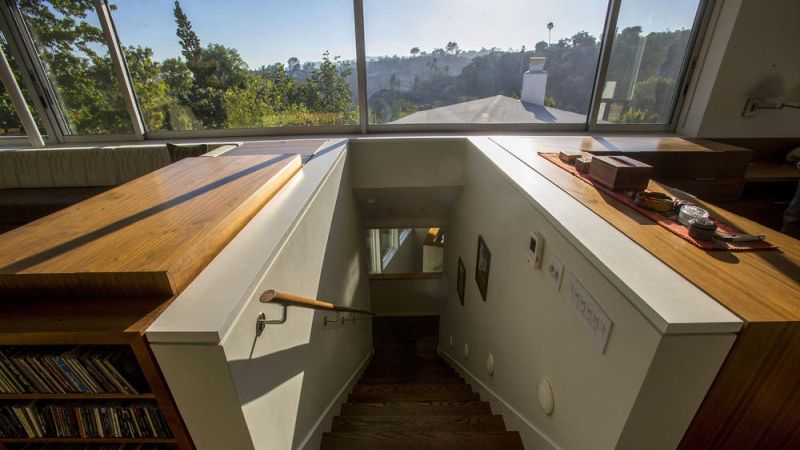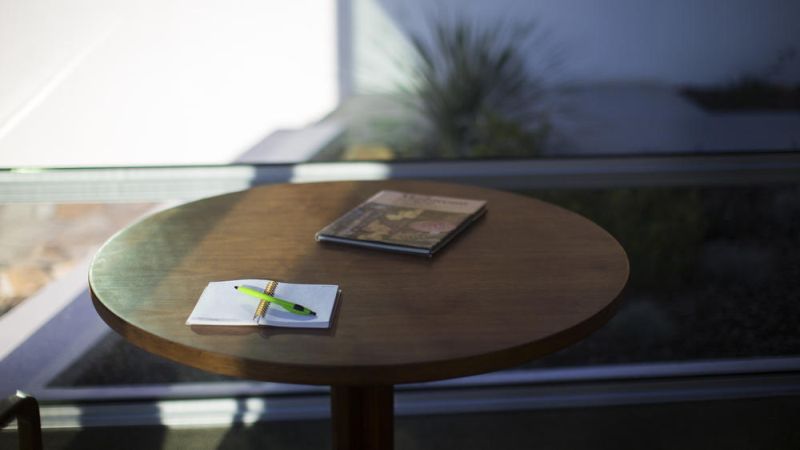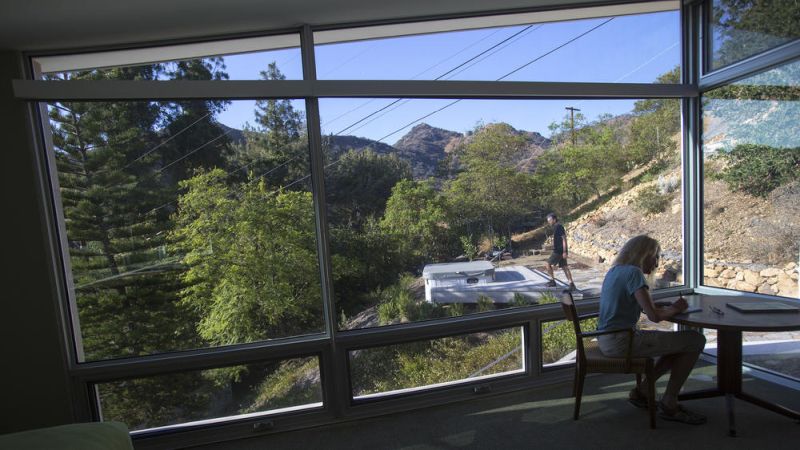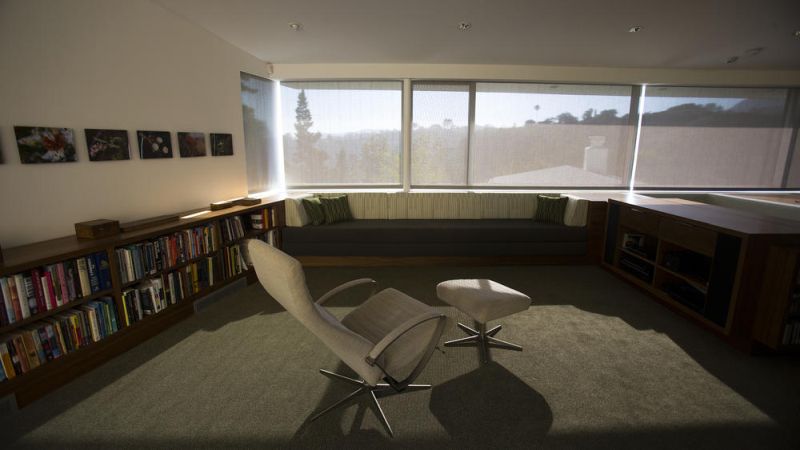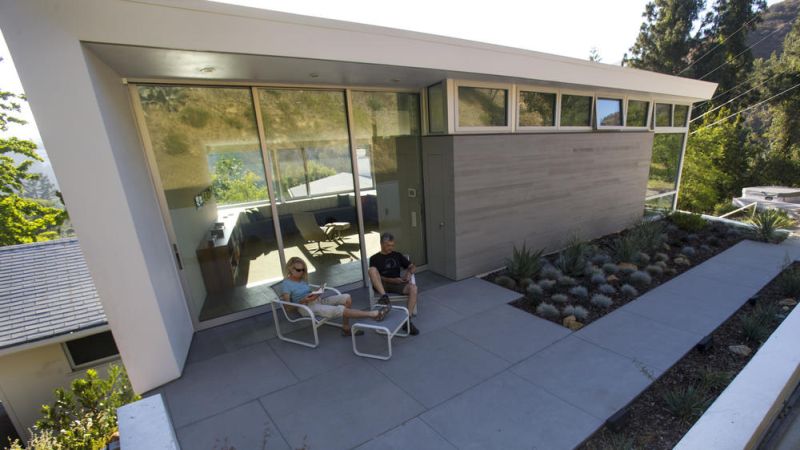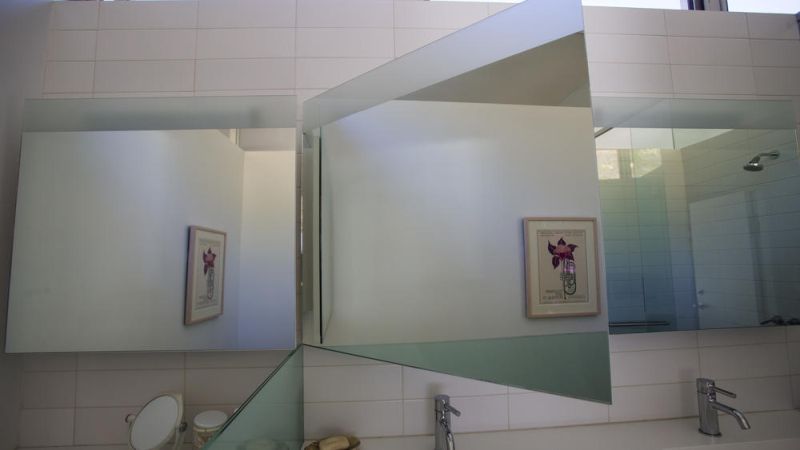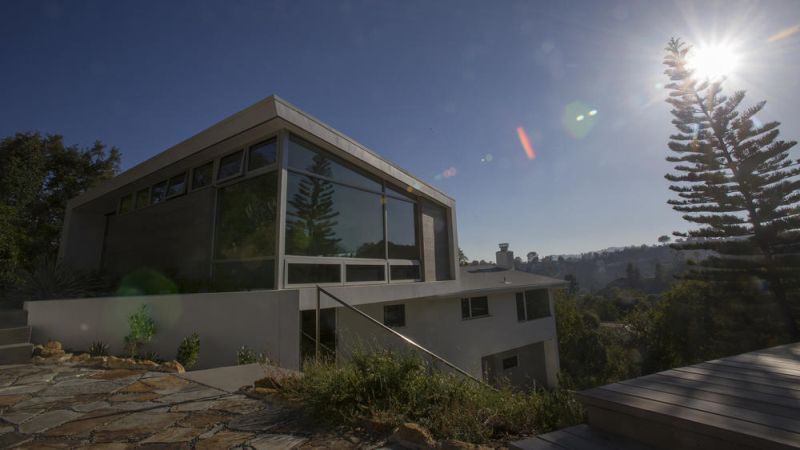 Via: LATimes