Bangladesh is prone to floods and due to adverse climatic conditions, 70 percent of Bangladesh population is forced to live in tin huts without electricity, as they are more secure in comparison to mud huts. Envisioned with the aim to offer security from water, these huts fail to give relief to people during harsh summer season, as the temperature can easily reach 45 degree-Celsius, making it impossible for people to stay inside.
To address this issue, Bangladesh-based Grey Dhaka has teamed with volunteers of Grameen Intel Social Business Ltd. to create a cost effective solution that can be easily implemented in rural areas. Dubbed as Eco-Cooler, the collaboration has created world's first zero-electricity cooler that uses recycled plastic bottles to produce cool air.
According to Syed Gousul Alam Shaon, Managing Partner and Chief Creative Officer at Grey Dhaka; designed for rural homes in Bangladesh, as raw material is easily available, Eco-Cooler is one of the most cost-effective and environmentally friendly solution that has the capacity to reduce temperature by up to 5 degree-Celsius.
Easy to make, the Eco-cooler is built using re-purposed plastic bottles, which are cut into half and fitted in a grid that is designed in accordance to the size of the window. Working on the air direction and airflow pressure, the Eco-Cooler makes it feasible for people to live in their huts during summer season. The cooler has been installed in villages like Nilphamari, Daulatdia, Paturia, Modonhati and Khaleya is not only an environmentally conscious solution, but can be easily created by anyone out there.
Ideal for other developing nations who also facing similar conditions, the Eco-Cooler not only gives hope to people struggling with scorching heat, but is a perfect example of upcycling old plastic material and building something constructive with urban waste.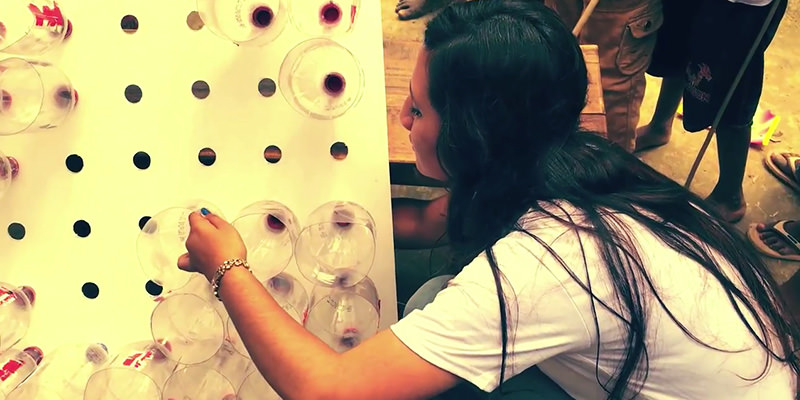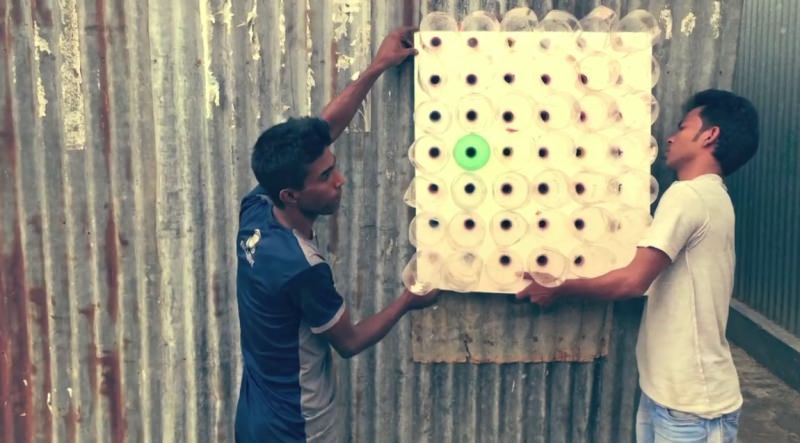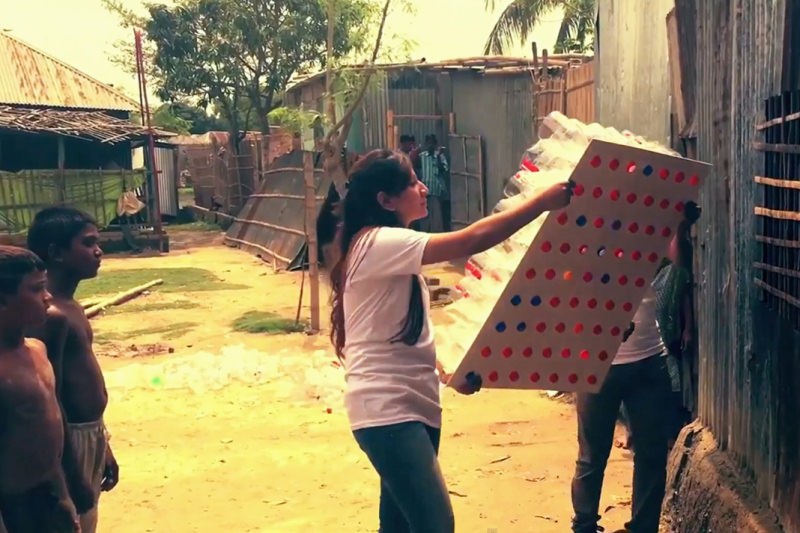 Via: TheObservers