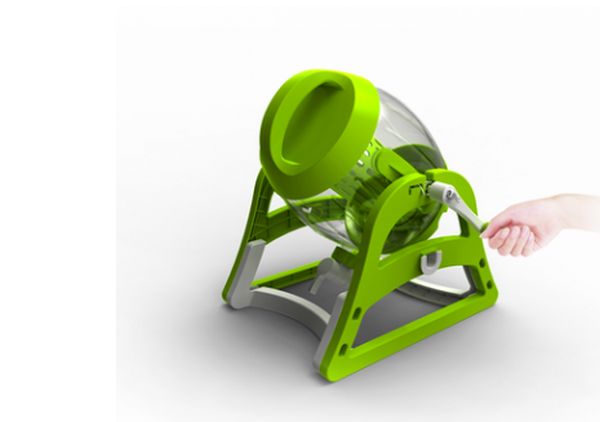 It's that era when the most effective and most expensive RO water purifiers are all rage in developed and developing countries. Expensive water purifiers remain out of the reach of people in the third-world countries and disaster struck areas of the world. To make water purification a luxury for all, Poly Glu International in Japan has developed what they call the Eco-PolyGlu water purification machine. Designed like a simple water filter, the Eco-PolyGlu uses polyglutamic acid as an agent for water purification. Eco-PolyGlu can purify any type of water (rain water to sewerage water) making it safe to drink.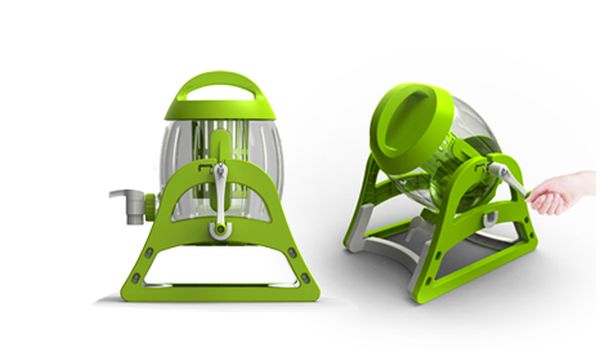 The Eco-PolyGlu comprises of a water container and a stand for it. The container is filled with water and polyglutamic acid particles are included in it with a spongy filter on top. The lid of the container is closed and it is placed on the stand to be hand cranked (that rotates that container) to purify the water in few minutes without the use of electricity.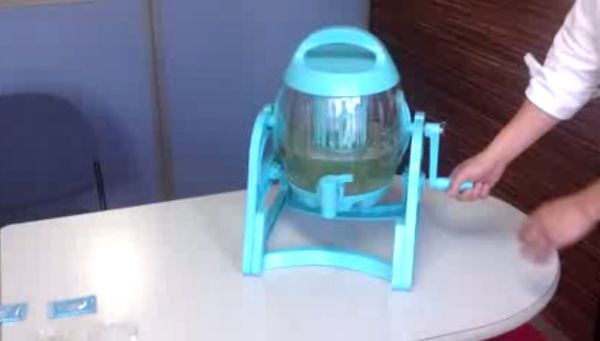 Best for the poorer nations and disaster struck areas troubled with unavailability of clean water, the Eco-PolyGlu is fitted in with a spongy filter which catches all the dirt from the water. The water container has a capacity of purifying 12 liters and it is transparent so that the users to easily see when the water is clean to drink. Hit the jump to see the Eco-PolyGlu in action.
Via: PolyGlu