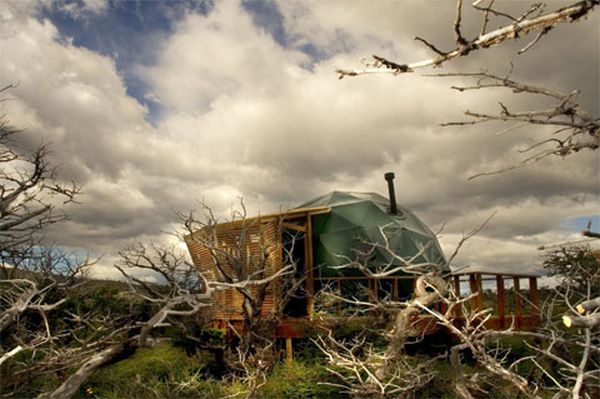 Those who have heard about Torres Del Paine National Park in Patagonia, Chile must know that it is among the very few places on our Earth that can boast of a well protected ecological habitat. And it is this picturesque confluence of mountains, lakes and glaciers that draw over 150,000 tourists from all over the world annually. But, as always commercialism (in this case of tourism) can lead to unwanted destruction of the resources and the precious ecological balance of Torres Del Paine. However, with desperate times come innovative measures. The innovation in this case entails EcoCamp Patagonia Domes, a group of geodesic domes for campers with stringently low carbon and effective eco-friendly features.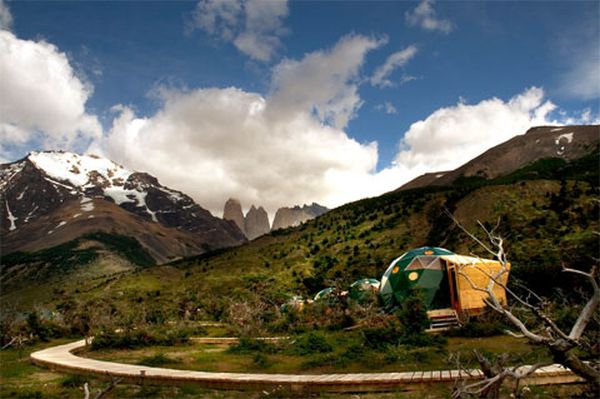 Encompassing an area of about 28 sq m, all of the dome 'suites' are touted to be inspired by the ancient Kaweskar (Alacalufe) tribe dwellings. Structurally, the EcoCamp Patagonia Domes utilize a composite of traditional tent material along with wood, thus offering insulation from both heat and wind. All of these attributes are complemented by usage of very little electricity (mostly catering to your laptop and mobile device charging).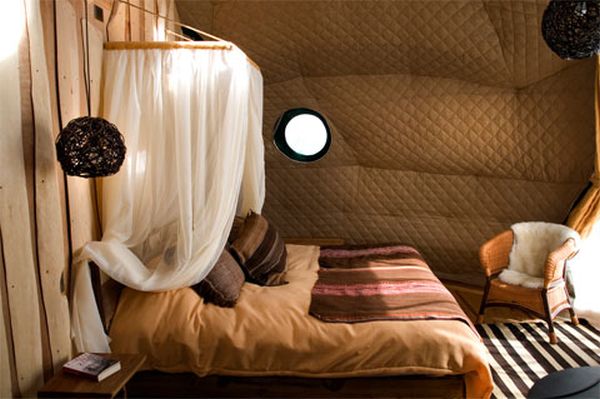 Finally, coming the zonal organization of EcoCamp Patagonia Domes, each structure is arranged in a comfortable 'bedroom area', along with a bathroom with compost toilet. The cooking side of affairs is managed by a low-emission wood stove. And, as for the paradisiacal landscape, the dome offers breathtaking panoramic views through its private deck terrace. Additionally, the design also integrates ceiling windows for those romantic trysts with the star-lit sky.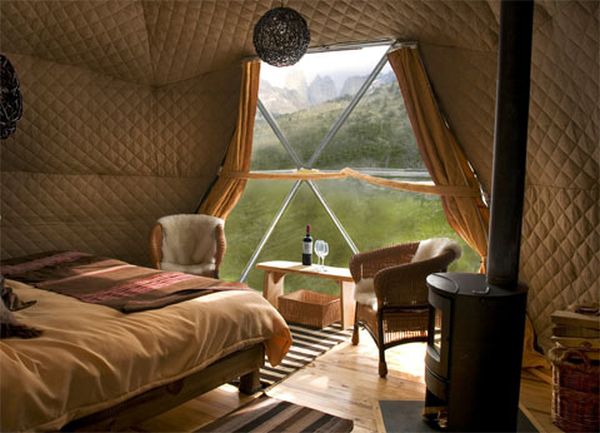 Via: EcoCampTravel/BusyBoo