EconOdome Kits – as the name implies are designed and built with the motive to help people build a dome home economically. These one-of-a-kind DIY dome home kits are manufactured by Faze Change Produx, the brainchild of the Illinois-based designer and builder Wil Fidroeff. These ten-sided dome homes constructed from wood and thermoplastic polyolefin are earthquake, storm and fire safe homes.
They are constructed using DIY kits that include pre-cut and partially assembled elements with detailed instructions, making it easy to put them together. The construction of EconOdome homes is similar to conventional homes, which starts with setting up the foundation. Next, the vertical walls are constructed and lastly, the dome roof is installed.
Criteria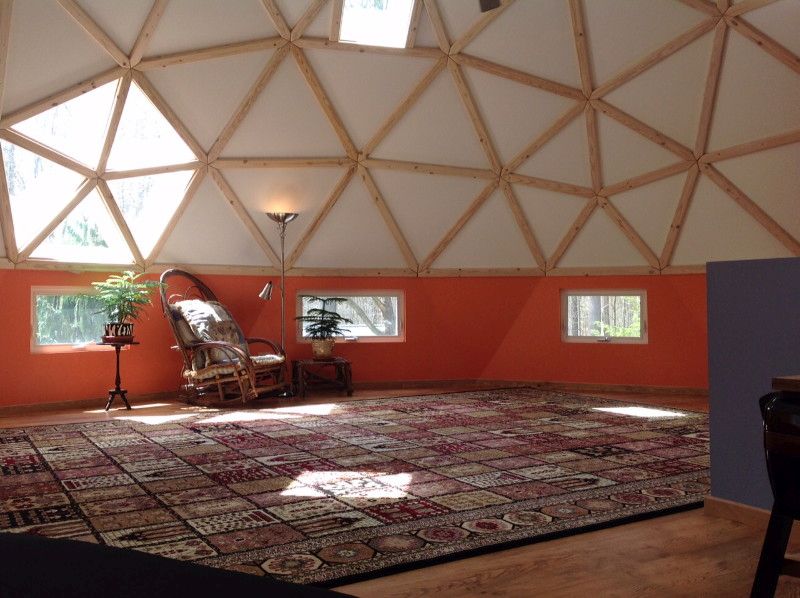 Sustainability is one of the design criteria followed in building these DIY dome homes. They are designed to be completed by anyone, with or without prior construction experience. Other aspects that make these kit-based dome homes likable is their cost benefit, structural stability, ease of construction, low maintenance, durability that adds to their fire and earthquake resistance.
Foundation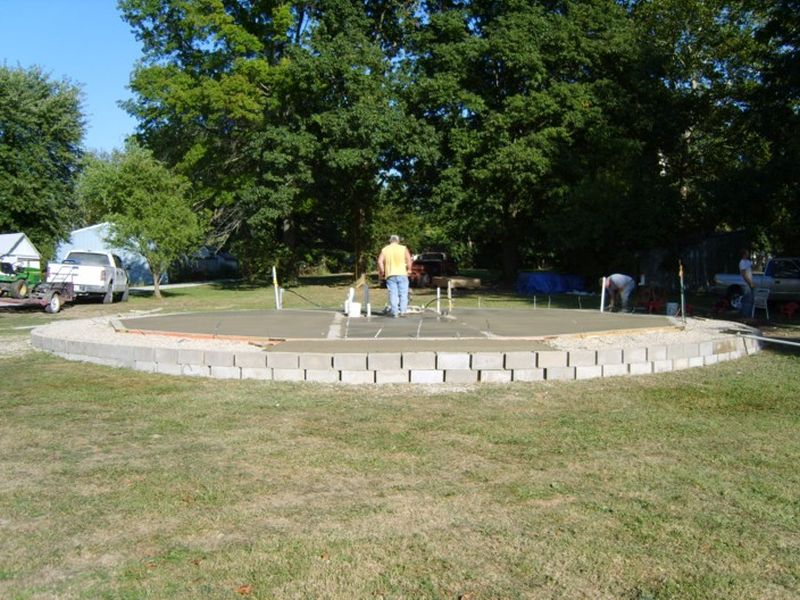 The dome home is constructed on raised floor and foundation created using gravel and concrete blocks. It helps in creating a radiantly heated concrete floor with a perimeter-treated wood base. The raised gravel mesa keeps the building dry and allows for proper drainage. The "MesaBase" foundation and floor minimizes the need for excavation and allows for building on sloped ground.
Structure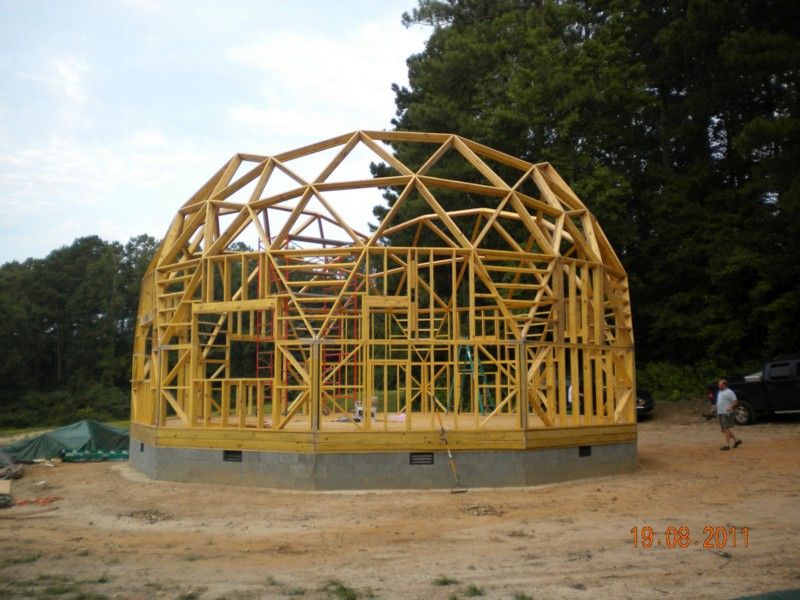 The EconOdome building frame comprises triangles formed with precision cut lumber and held secure with metal screws, straps, and wires. The building is also clad with composite cement sheeting on the outside. The dome home may be waterproofed using different roofing techniques. The exterior of the dome roof can also be covered with either conventional shingles or with large lapping TPO shingles.
Why EconOdome?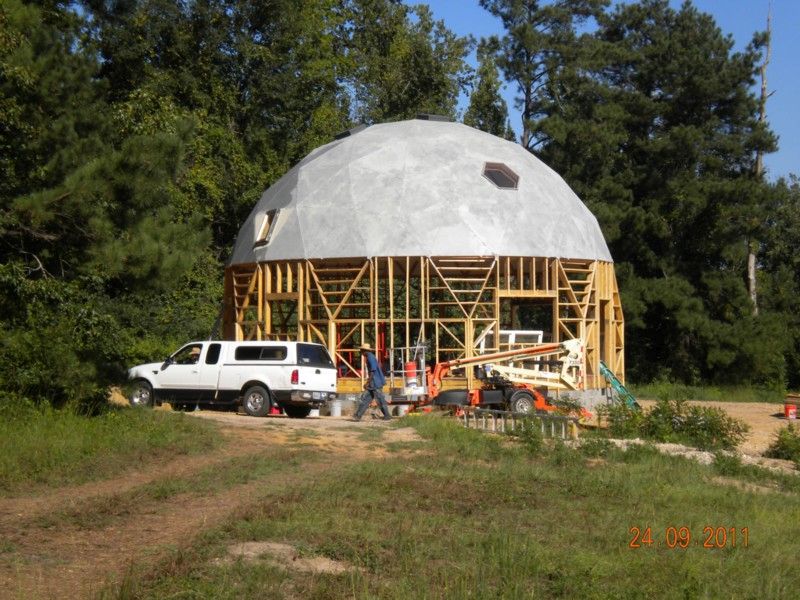 These domes are made of wooden boards and struts. Wood does not change in length due to humidity or temperature alterations, which can be a drawback of domes constructed with metal. The struts are cut-to-fit and joined at the nodes by stitching the nodes together with stainless steel screws and also by crisscrossing every node with tensioned stainless steel straps, which makes the entire dome structure strong and there will be no expansion/contraction issues.
Also Read: XO Prefab Tiny House by Eestihouse can be Installed in few Hours
Types of EconOdome Kits
EconOdome frame and triangle panel kits pre-cut are designed to be assembled by any person, with or without prior construction experience. There are mainly two types of kits:
Basic EconOdome frame kit
It is the strongest and most economical of the two standard frame kit types. The kit includes 2×6 precut blocking within each triangle. It is designed for those who wish to have the smooth sculpted look of sheetrock on the interior.
EconOdome T-Beam frame kit
It is made by first attaching two boards together lengthwise. This straightens both boards and makes a strong laminated T-Beam. Then the T-Beam struts are cut and drilled at the ends. This kit is designed for those who wish to add a creative triangle pattern and a woodsy look to the interior. The T-Beam trim starts just above the loft floor level. It includes pre-assembled trapezoids and riser walls that also include framed door and window openings.
Features of EconOdome Building Kits
The EconOdome frame kit is assembled above an easy-to-build floor with ten equal-in-length sides.
With an EconOdome Drop-In-Panel/T-Beam kit, the building is automatically finished inside and outside (and insulated).
You get to choose from six optimum EconOdome building sizes.
The thermoplastic shingles for the exterior are provided in white, tan, and gray colors.
Sizes of EconOdome frame kits and blocking layout are optimized to minimize waste.
Price and Availability
The EconOdome Frame Kits are available in five different sizes, including57-feet diameter offering 5,000-square-feet space with the biggest model. The basic kit with 24-feet diameter is priced at $8,000 while T-beam frame kit starts from $10,000.