Joe Bryant, owner of the Florida-based startup EcoSculpt Studios is distinguished by his innovative approach to upcycle leftover construction materials into eco-friendly furniture for homes. After realizing that massive amount of construction waste going to landfills, he flipped out the idea to reuse these discarded materials including metal re-bar, Styro-board, Styrofoam peanuts, cut stone remnants, glass block/ bottles and scrap wood in house projects.
Large diameter PVC and metal pipes are one of the major materials for his unique creations, as he transforms them into usable furniture units. At first, he thoroughly sands the bottom of pipes until it stays firm on its own without any movements. Next step is to fill the pipe with a lightweight mixture of concrete consisting of recycled Styrofoam peanuts, sand and pumice stone. Finally, the tabletop is inlaid with unused stone chunks or glass panels and painted in the desired color at last.
Also Read: 36 creative ways to transform old oil drums into cool furniture
Bryant creates side or end tables, pedestals, stools, mini-bars, and surf board stands that can be used either indoors or outside your home. Each furniture unit has a different kind of tabletop as he sculpts it with hands. Use of heavy duty materials ensures that the final product is a long-lasting furniture piece. These large diameter pipe tables are perfect for outdoors as they can with stand harsh environmental conditions. He also custom-builds upcycled furniture pieces according to specific needs and tastes of customers, so people looking for nature-friendly home decoration ideas, can give it a try at their homes.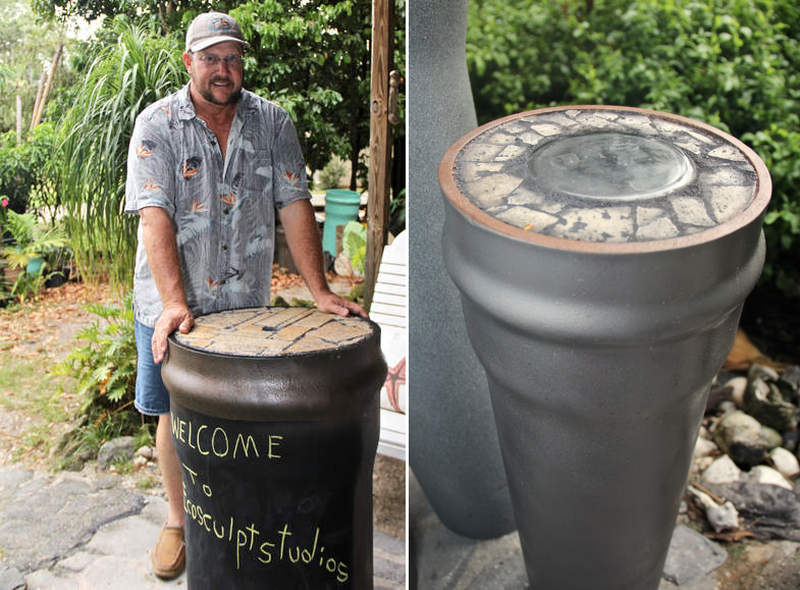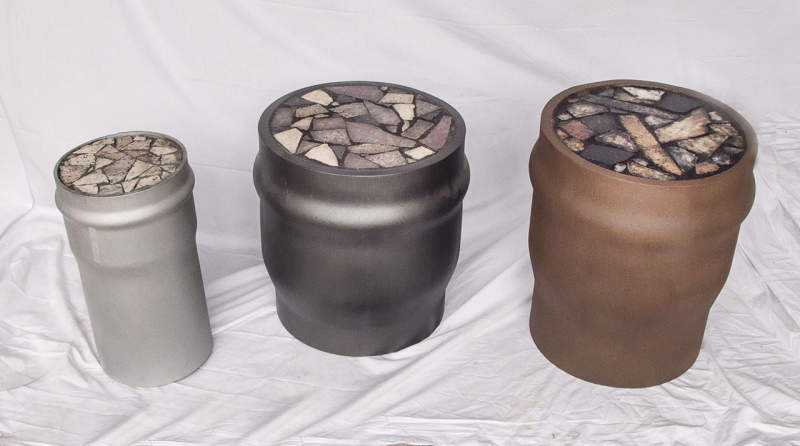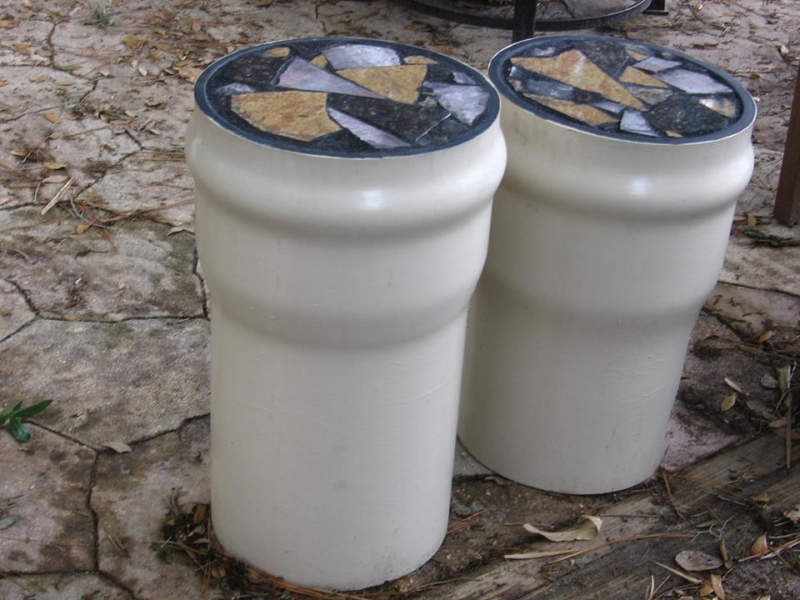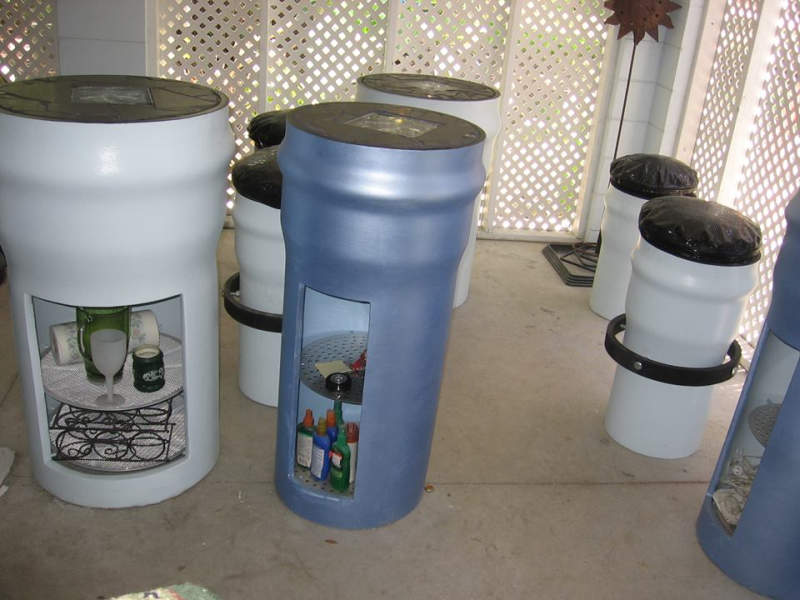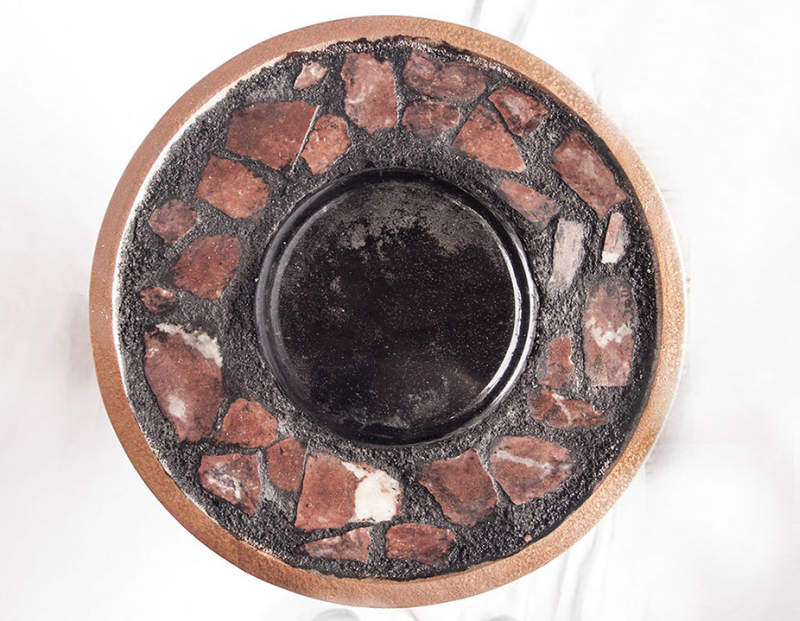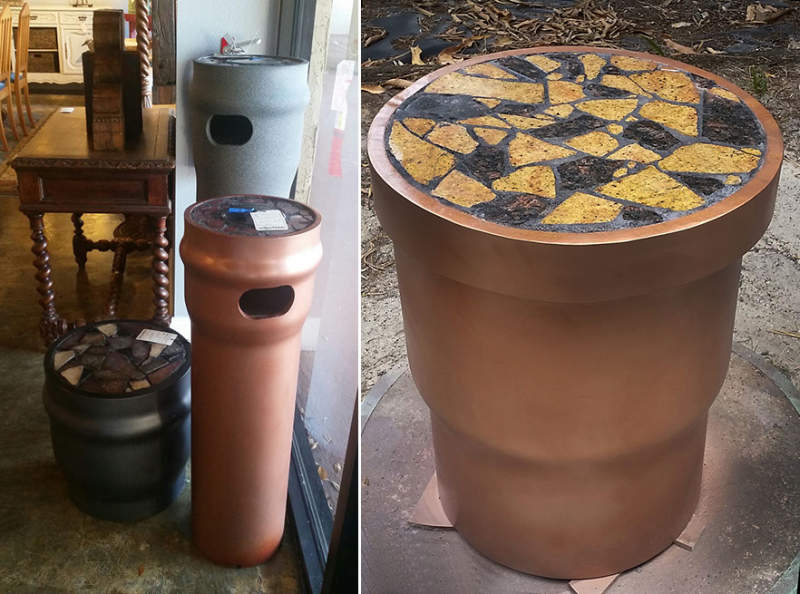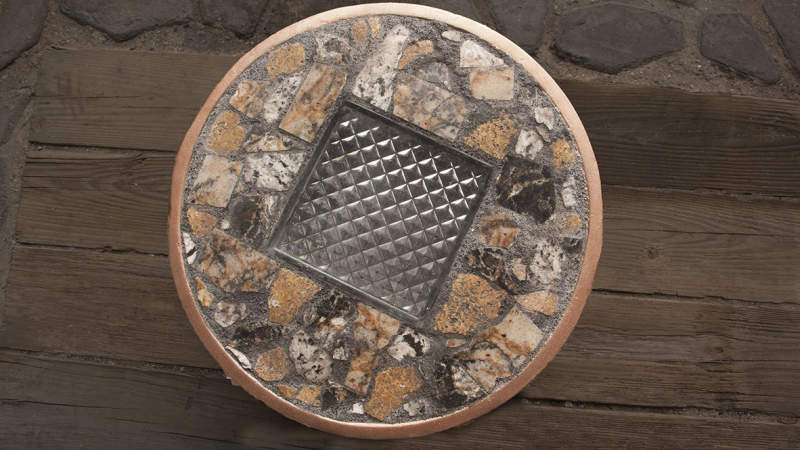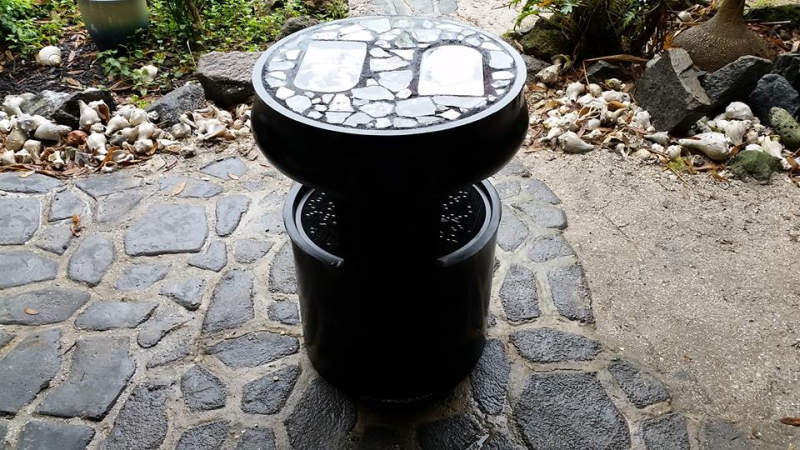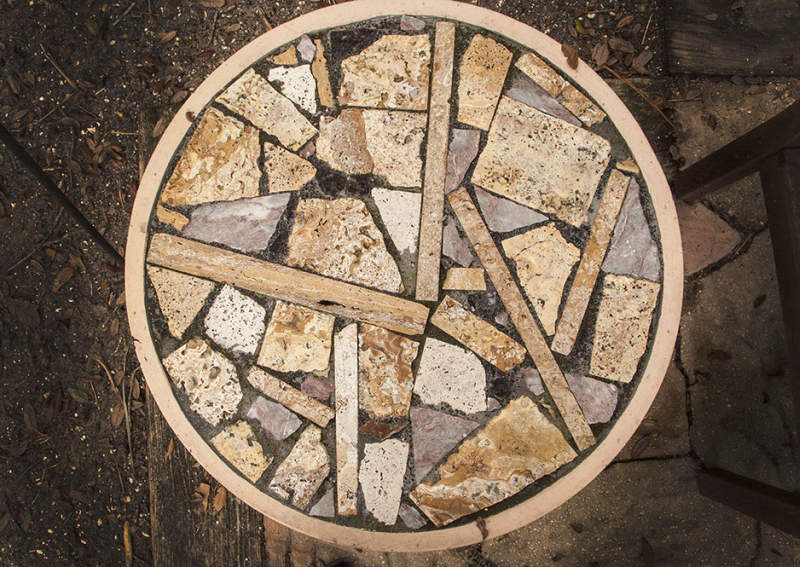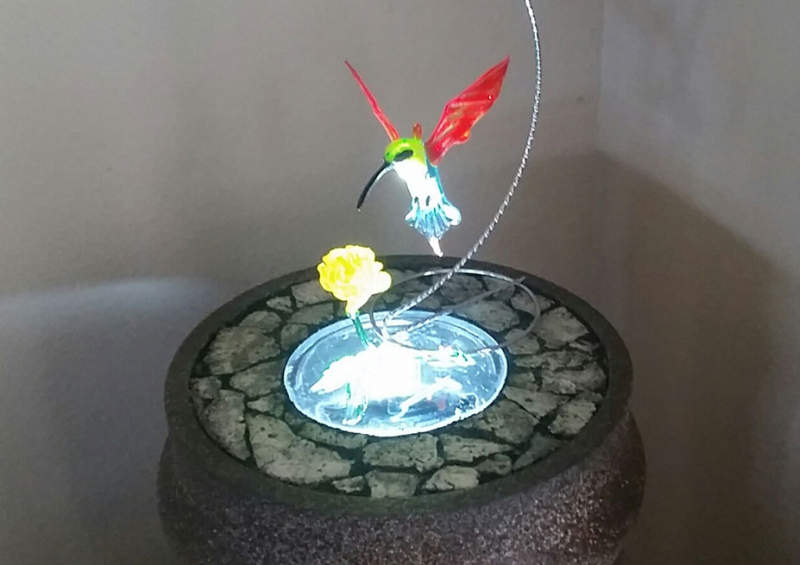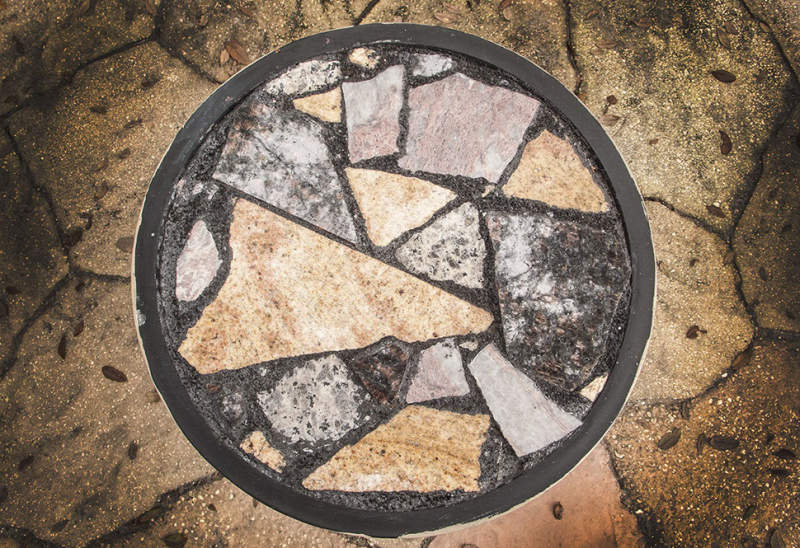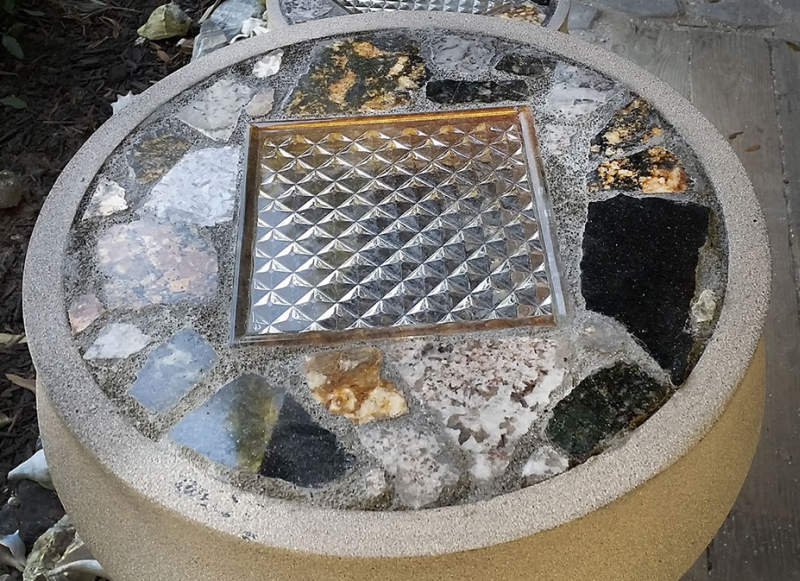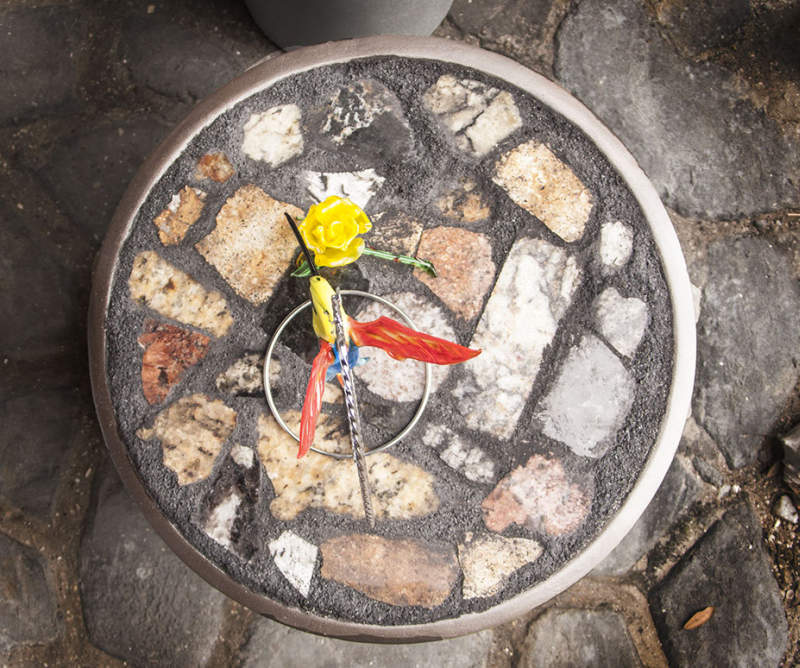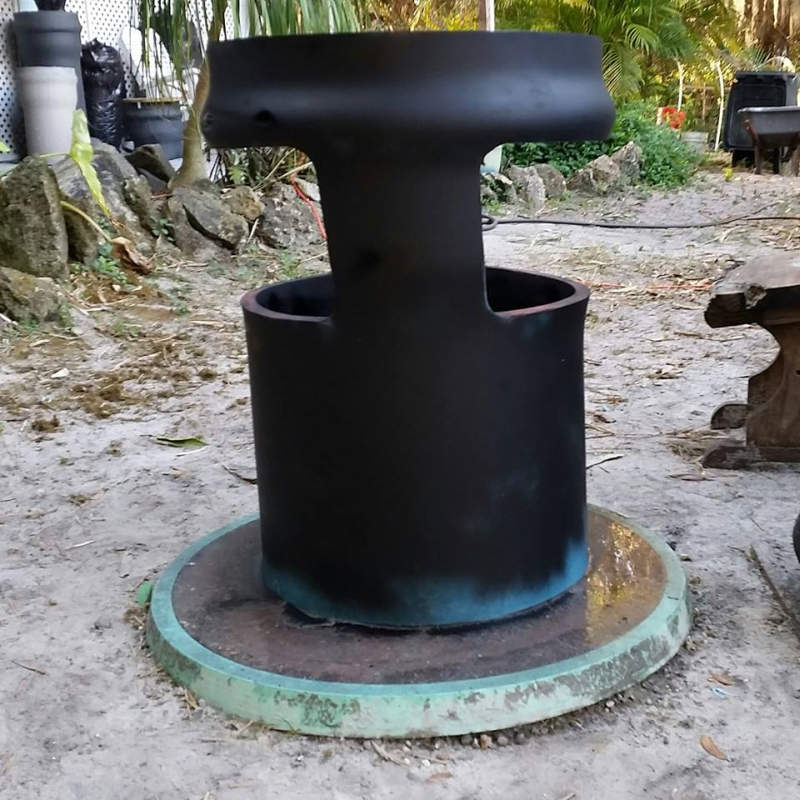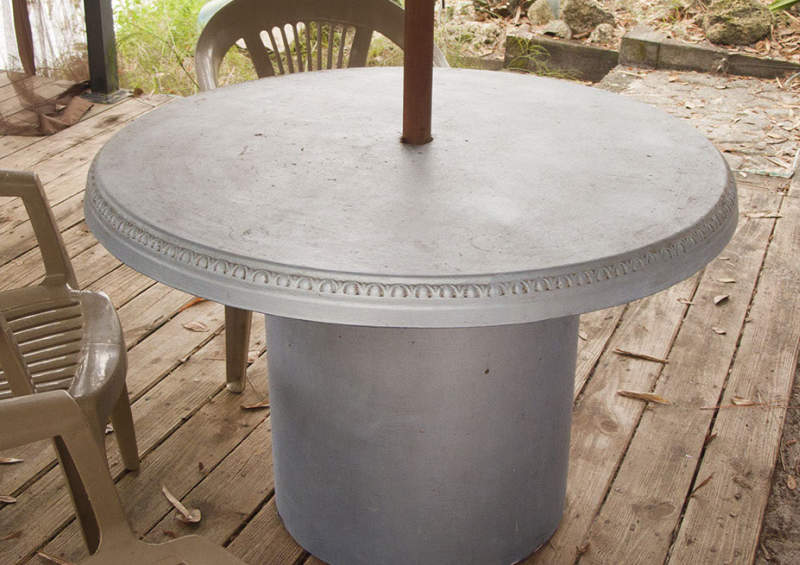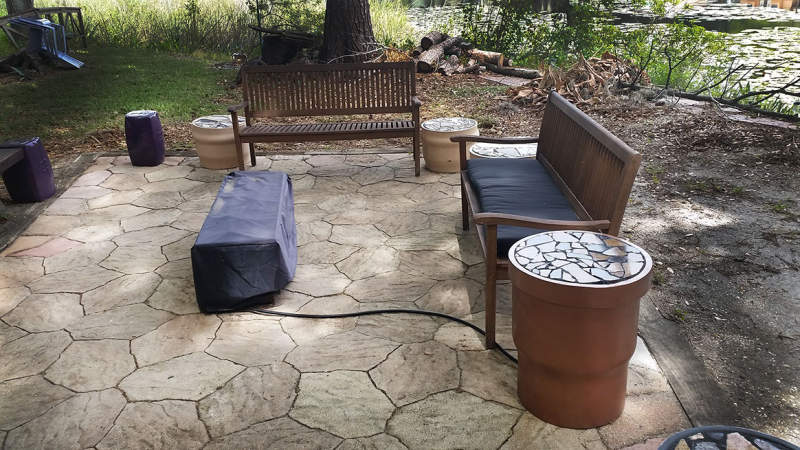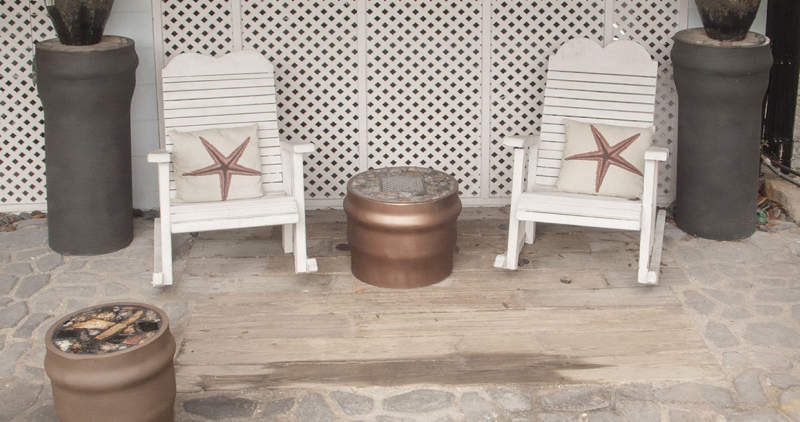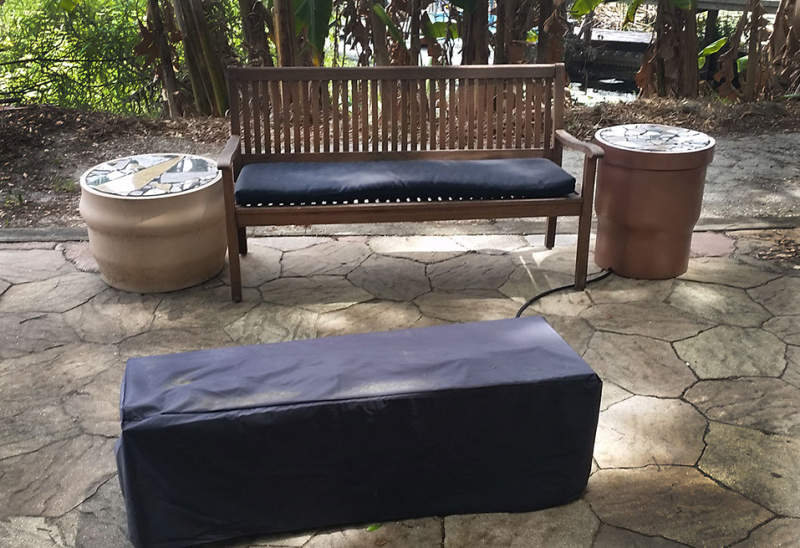 Via: OrangeObserver