Sarah Pura and Jamison Pereira have founded Eddi with a mission to create easy-to-recycle personal care products. Looking into the increasing tendency for eco-conscious products, they have developed a completely plastic-free hand washing system, comprising of a stainless steel dispenser and refill bottles in aluminum – both are easily recyclable at the end of life.
Eddi soap dispensers not only focus on sustainability but also take care of aesthetics. These minimalist bottles have been designed in collaboration with San Francisco-based design studio Box Clever that is well known for creating premium products like Away luggage, Caraway cookware, and Spark grills.
Each soap dispenser is made of stainless steel and is equipped with a zinc pump. The soap refills come in a separate bottle that one needs to put into the dispenser. It can also be removed even before the liquid is finished. This makes it possible for users to save the scented soap for some other time, which is not possible with most of the designs available in the market.
When the refill is empty, open the dispenser, untwist the bottle and replace it with a new refill. Recycle the empty bottle and cap with other aluminum cans. You can enjoy mess-free, waste-free refilling with the Eddi soap dispenser.
Also Read: Amazon's Smart Soap Dispenser Encourages 20-Seconds Hand Wash
Eddi's founders partnered with a perfumer to develop a line of scents for the hand soaps including Happy Hour, with fragrances of wood smoke and amber; Park Day, featuring citrus and fresh-cut grass; and Sunday Drive, with cucumber and saltiness. The all-natural hand soaps are crafted from coconut and olive oils using traditional saponification methods and include premium essential oils.
The dispenser comes in four colors: white, peach, light blue, and midnight blue. There is also an option for a metallic base in brass or nickel. If you desire one in your bathroom or kitchen, you can pre-order a starter pack for $65 while the refills come in packs of four for $44.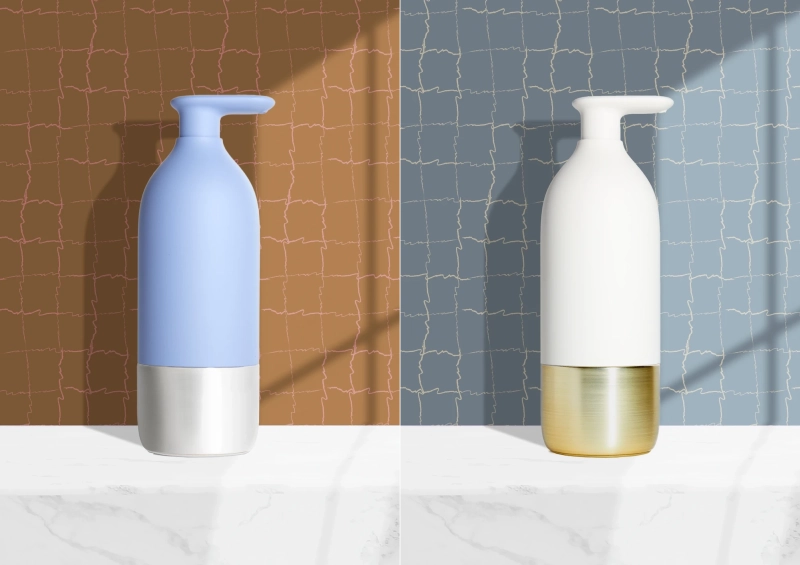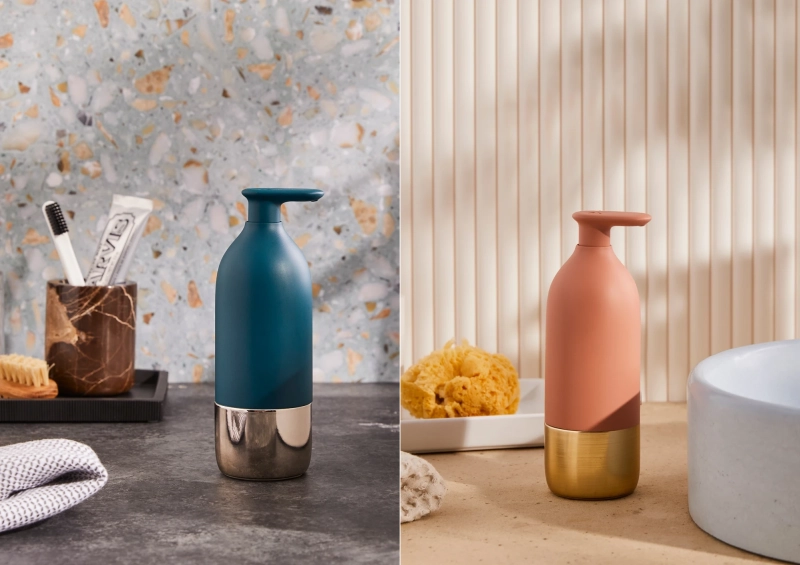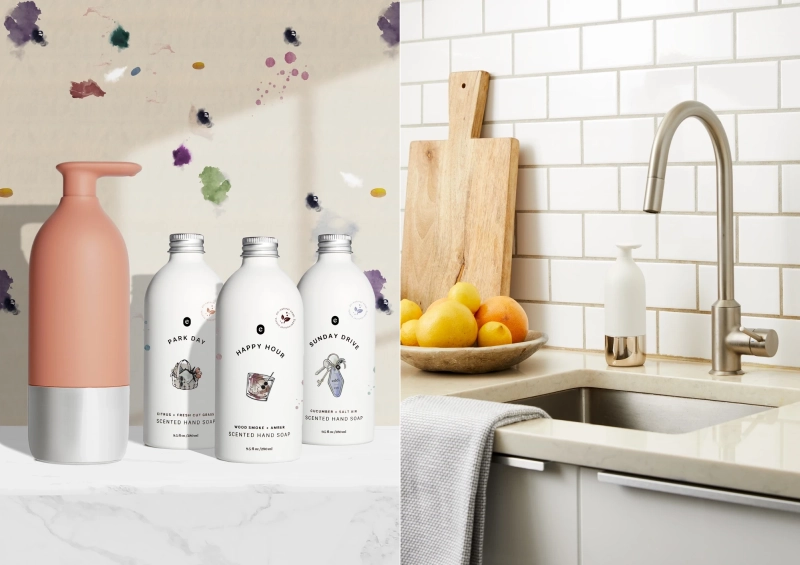 Via: FastCompany