While working with ceramic for over 10 years, the Polish designer Edyta Cieloch has decided to highlight the primary form of universe in her Spiral Collection of tableware. Fabricated for Cmielow Design Studio, the hand touched spiral collection highlights the contemporary porcelain design from Poland.
Bringing contemporary inspiration into traditional porcelain tableware, the collection is made from porcelain that's further hand-painted with spiral arrangements using cobalt salts. Later, the entire collection is glazed and fired to add some durability. The whole collection includes dinner plates, salad bowls, dessert plates, and also a set of teacups, coffee cups and mugs.
According to designer Cieloch, the spiral collection is designed to highlight the primary form of universe, which is the main source of defining our bodies, plants, movement of galaxies and most important movement of planets within the galaxy. The white porcelain tableware boasts irregular decoration with tonally bands. From light to dark hues, these design patterns are likely to bring aesthetic charm to your dining area.
Enhancing the whiteness of porcelain, the hand-painted blue motion and slenderness of decoration on tableware creates riveting ambiance and breaks the daily routine of dining. Ideal for both contemporary and traditional home decor, the collection will certainly add quintessence of precision and serenity to your dining table.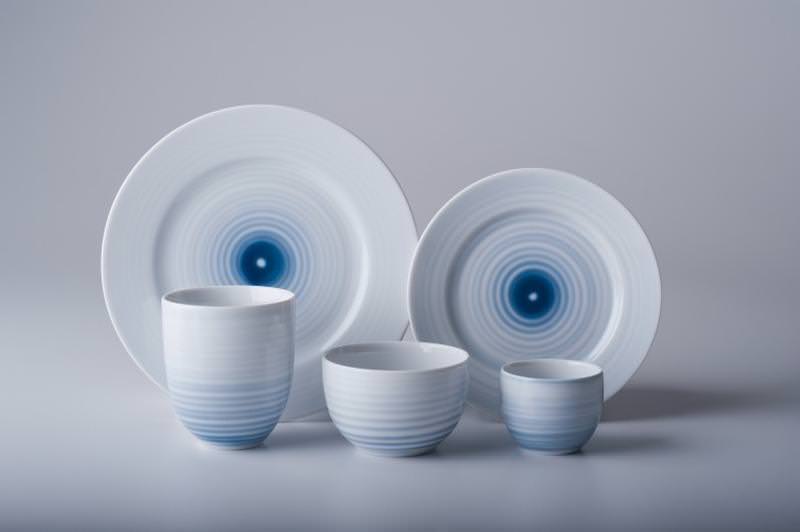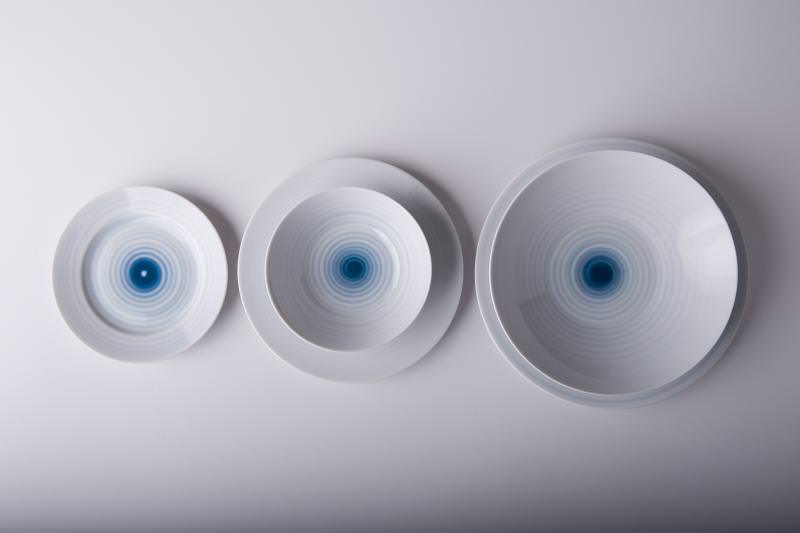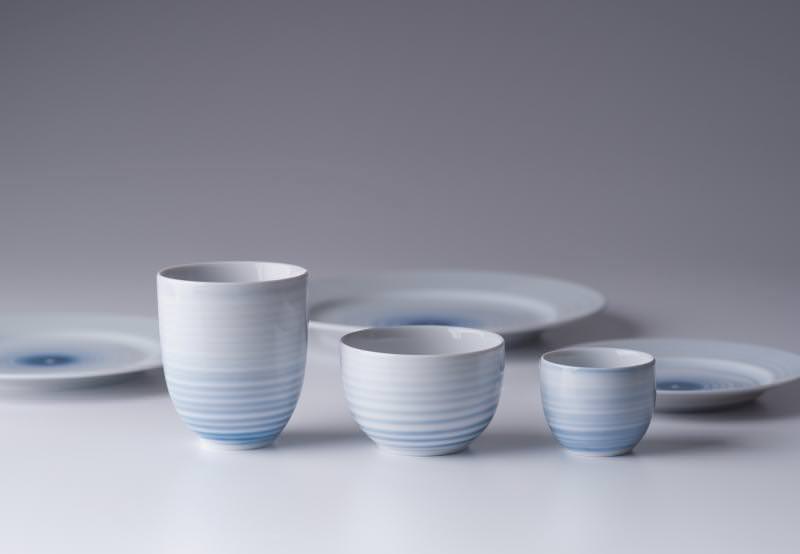 Via: DesignBoom