Modular workspace in offices has become essential to provide flexibility and mobility to employees. Living up to the concept, five post graduate Industrial Design Engineering students (David Bruér, Vanessa Bui, Johan Netzler, Filip Sundblad and Alexander Littorin) at Chalmers University of Technology, Sweden have fused furniture and room into one design dubbed EFG Gaia. It's designed for the European Furniture Group to provide an innovative theme to urban office furniture.
This is a unique personal workspace designed in shape of a huge ring that reminds us of the DIY standing desk inside human hamster wheel. But EFG Gaia has more to offer- as it can be customized according to needs and tastes of different people, unlike the DIY standing desk inside the wheel. In this wheel-like system, there is no room for waste because materials of the Gaia can be upcycled, providing full utility. It makes perfect use of almost every internal space within its minimal rounded area to enhance mobility.
The ringed structure acts as a mounting platform for a wide range of furniture pieces including a desk, a chair, a lamp and a shelf. You can replace the seat with a bench or the shelf with a lamp; therefore its interior can be tailored into a private work space, a space for meetings or an open area for presentations. Moreover, the fabric on the outside can be pulled off and replaced with other colors to make a perfect workspace as per your liking.
EFG Gaia's three prototypes were showcased at Stockholm Furniture Fair in 2012, where its design and concept was immensely appreciated. Designers have truly created an amazing office space, keeping in mind- the changing work scenario of the offices.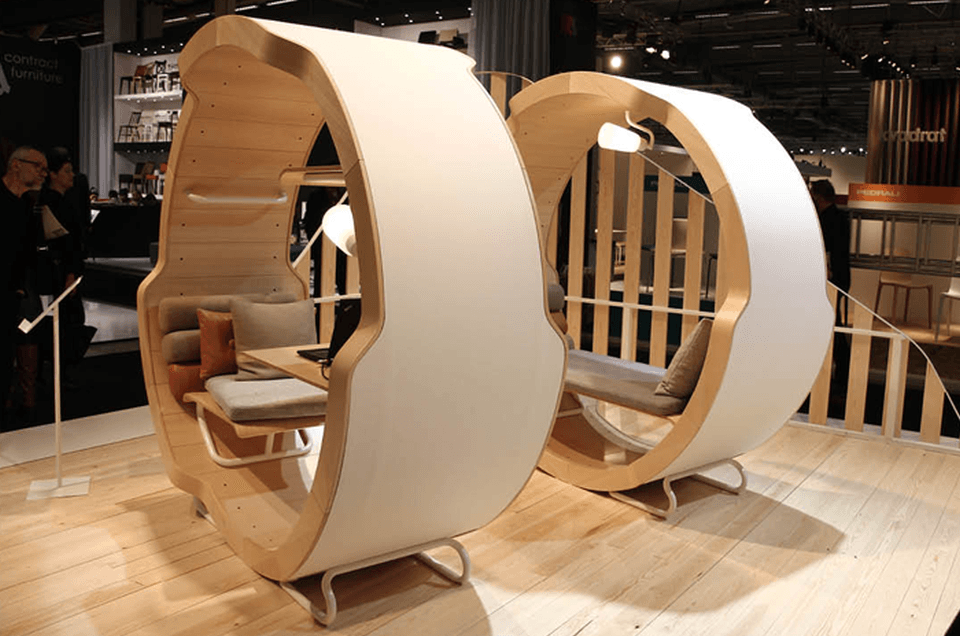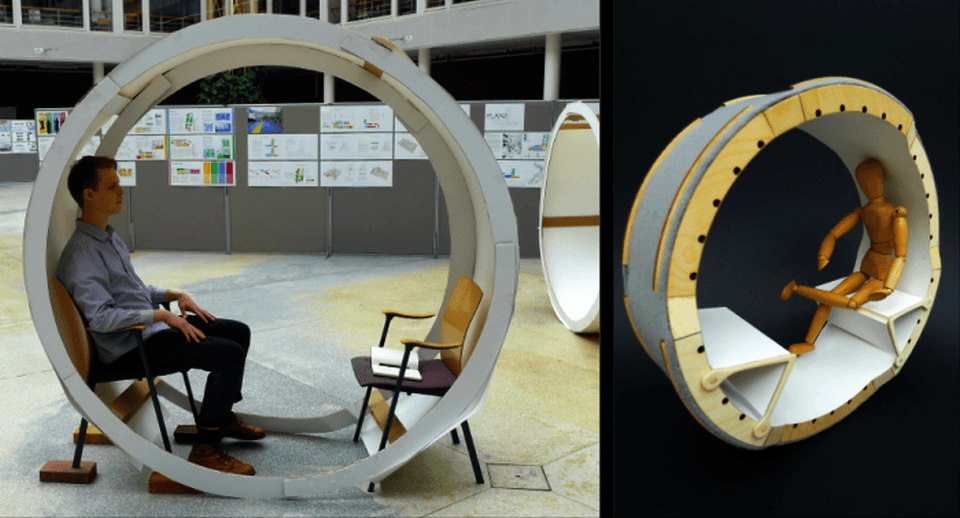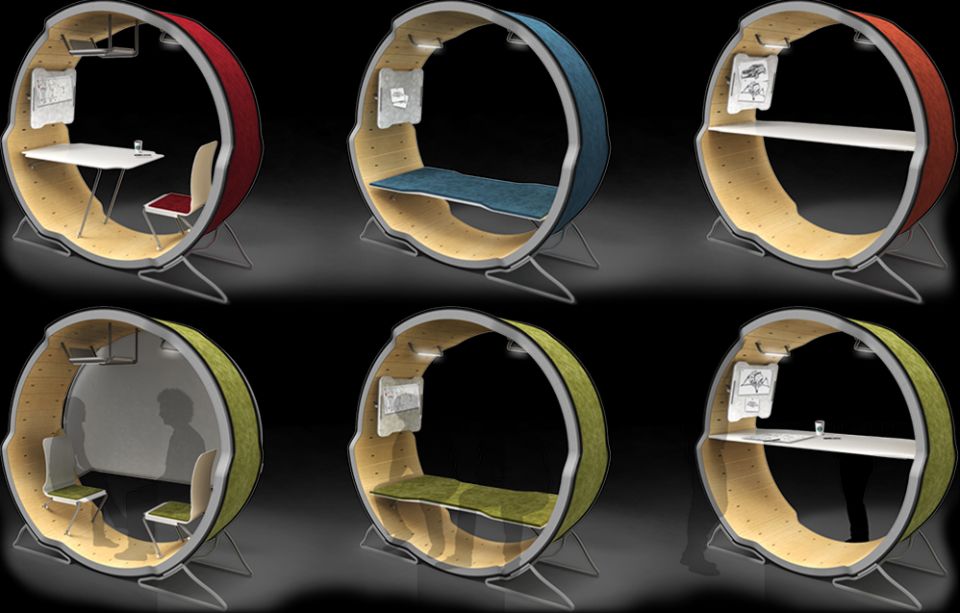 Source: JohanNetzler