3D-printed furniture has become extremely popular and affordable solution in recent years. Using the same technology, Dutch designer Michiel Van der Kley has embodied a sculptural canopy titled 'Project EGG' by collaborating hundreds of people through internet from places like United Sates, Portugal and Australia.
These people have creatively designed different sized biodegradable polylactide (PLA) plastic stones using open-source machines and 3D-printers. The project is built out of 4,760 3D-printed plastic components, which were submitted directly to Van der Kley's website. Later, the designer and his team assembled these irregular units together with custom hexagonal screws to create an egg-shaped cocoon.
Measuring about 5 x 4 x 3-meters, this organic structure is the world's largest 3D-printed community art so far. It features a taller opening for entry on one end and a horizontal viewing aperture on the other. Interior of the canopy includes seamless flooring, walls and a ceiling; providing enough space inside for comfortably accommodating two persons. Overall, the structure is enclosed with 100 different shades of white, creating inundated play of light and shade within the large empty space.
The Project EGG was recently unveiled during Dutch Design Week 2014 and was highly appreciated for its unique design and construction technique. Now, the team is also planning to design a similar project for outdoors using some different material. We're looking forward to see another brilliant design by Van der Kley and this team.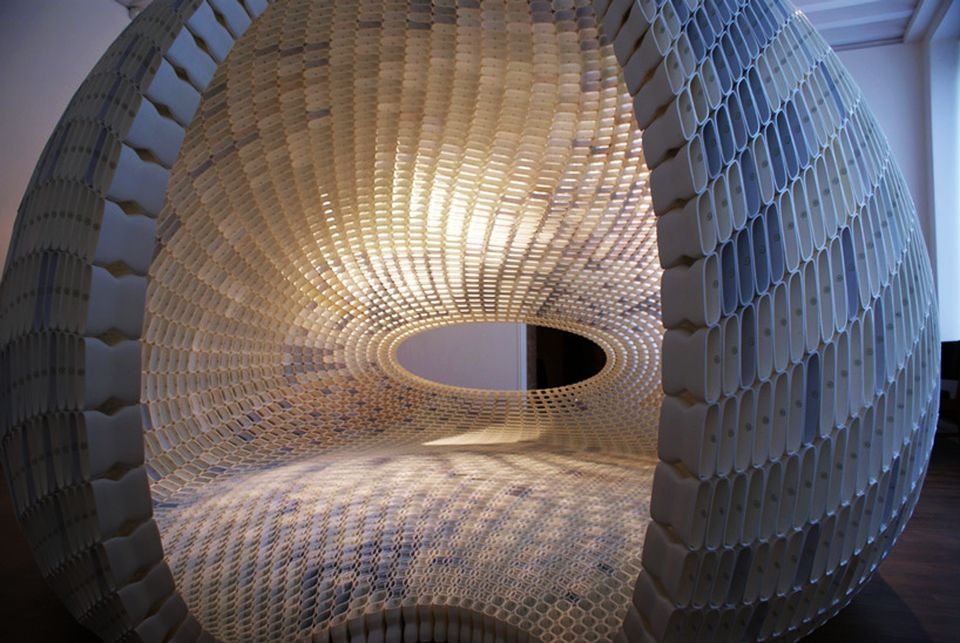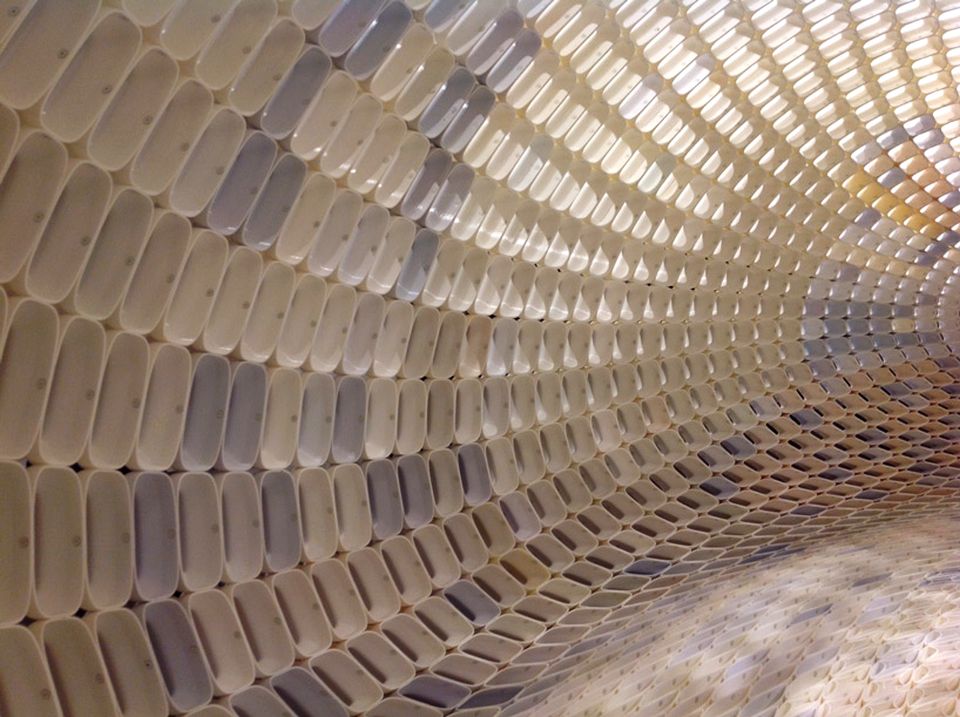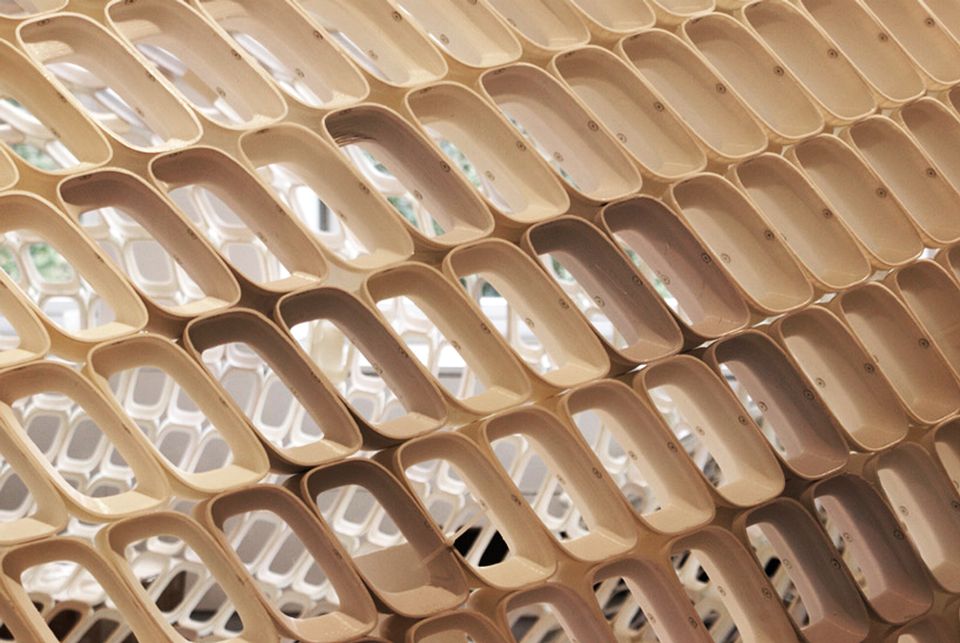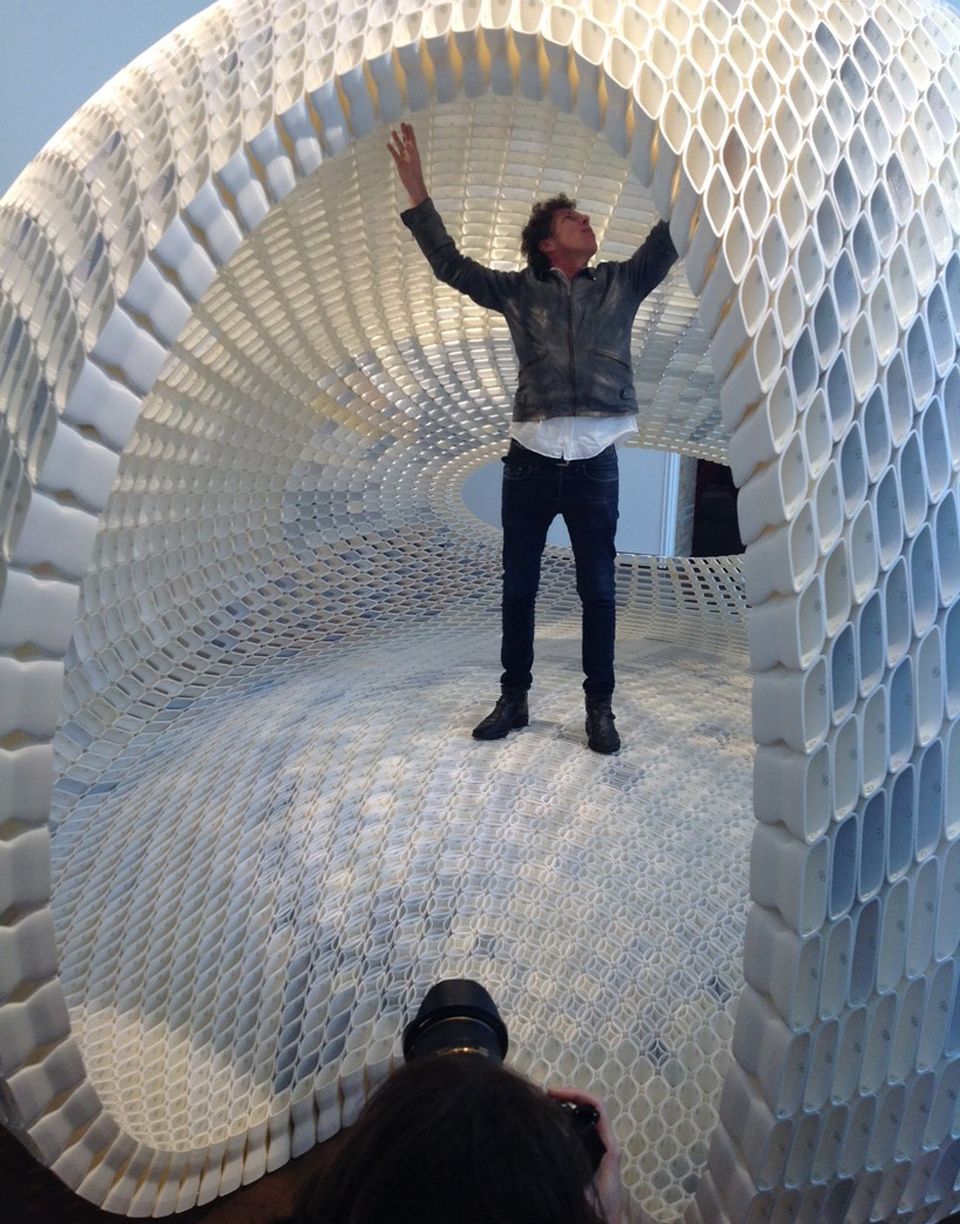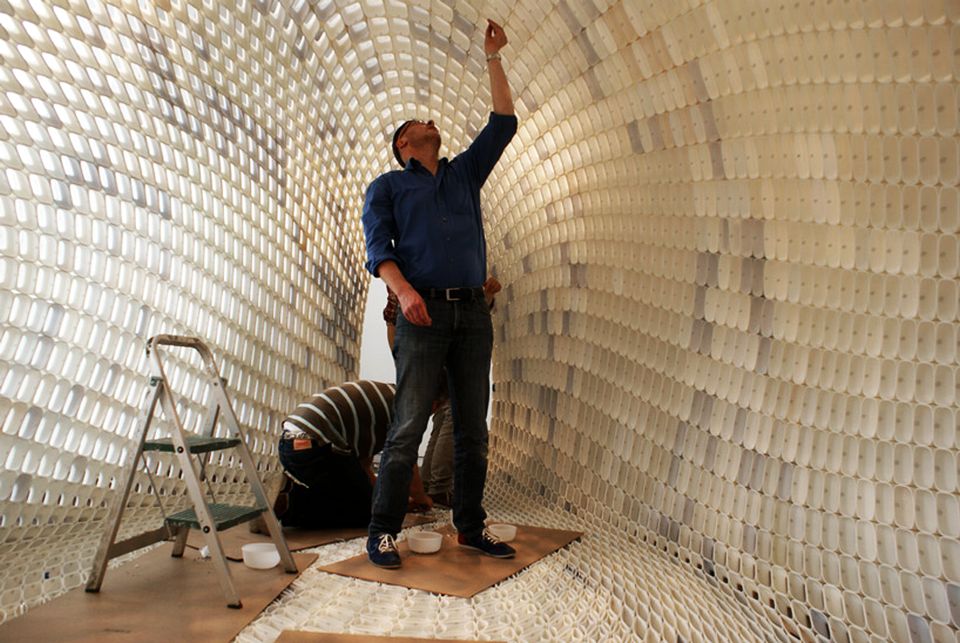 Via: Contemporist