Adding a touch of fantasy to the real world, Lithuanian furniture brand Egli Design has created artistic storage units that seem to come straight out of some mystical land. Egli is founded by Eglė Mie (Mieliauskienė), Lithuanian artist with a very distinctive style, who creates out-of-the-world furniture that is wondrous and practical at the same time.
She beautifully handcrafts her fantasy world in form for sculptural cabinets and bars to add unearthly aesthetics to any contemporary home. Each furniture unit has its own personality that would reflect in either modern or traditional surrounding.
The team of designers at Egli Design knows how to express style and mystery through every detail and hidden symbols – that's why they are more than a furniture manufacturer. In 2016, the limited-edition furniture collection was showcased at a number of international exhibitions: Maison-Objet (Paris and Singapore), Salone del Mobile-Milan, Carrusel del Louvre, Paris.
Have a look at their heavenly cabinet and bar designs that are likely to take you to another world.
Cabinet Collection
# Medusa Cabinet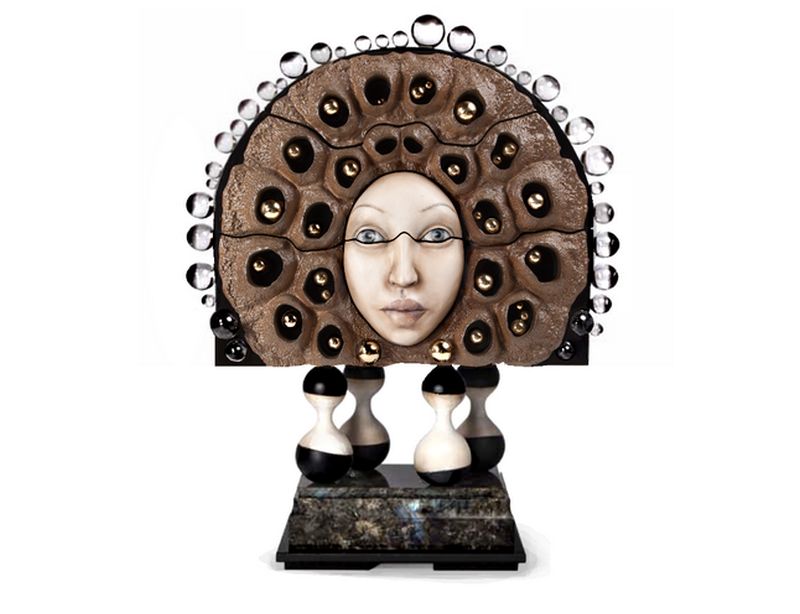 'Medusa' refers to getting stoned in a good way, when you're completely involved in admiring something. Living up to its name, this exclusive cabinet boasts a human face with hypnotizing eyes. The cabinet drawers form the pattern of a human face surrounded by a decorative crown-like sculpture.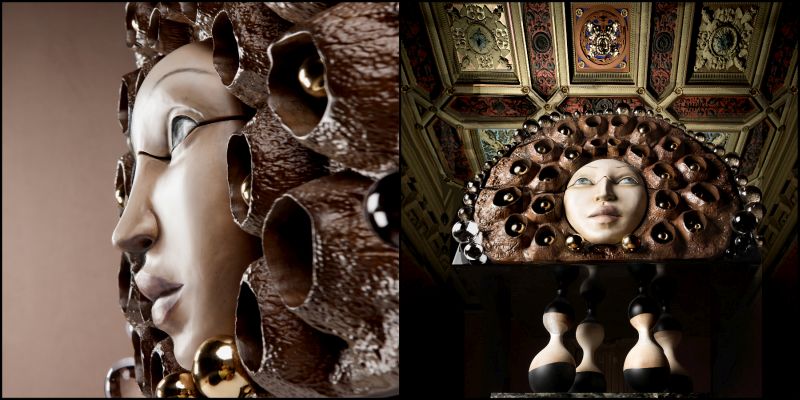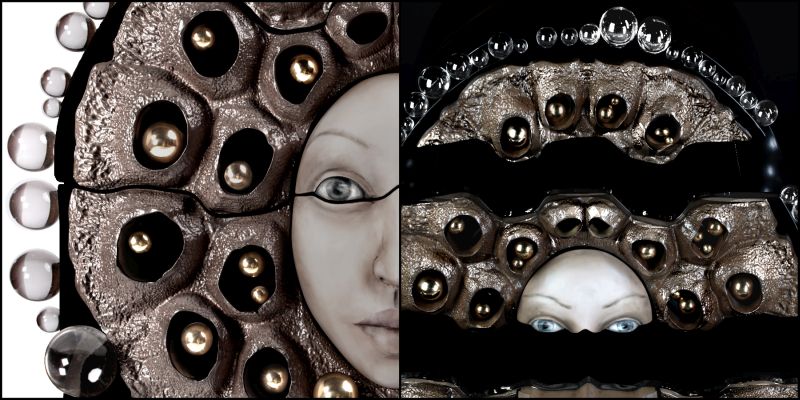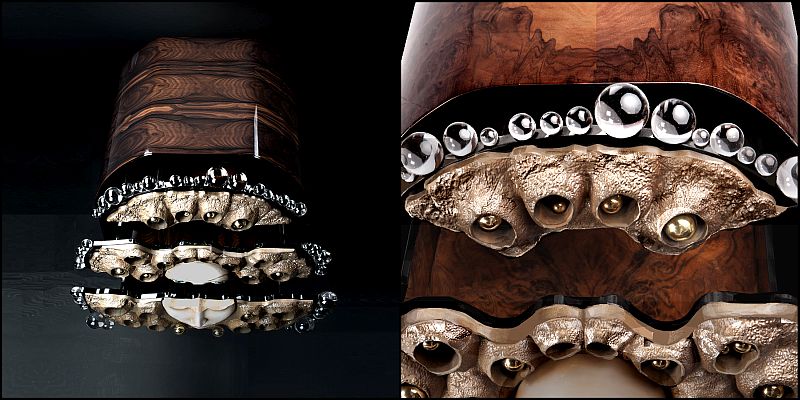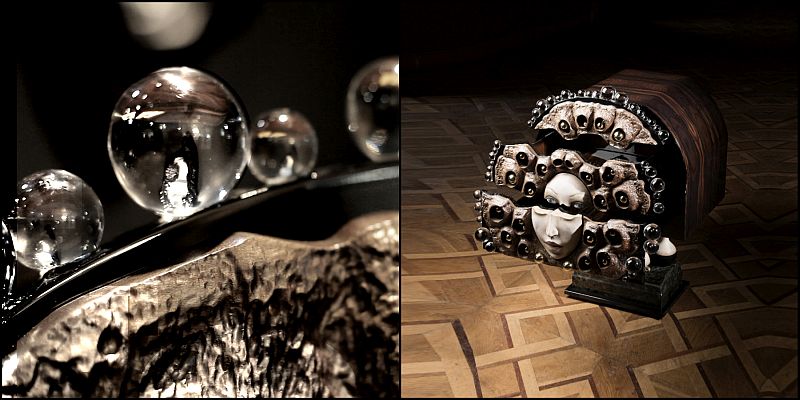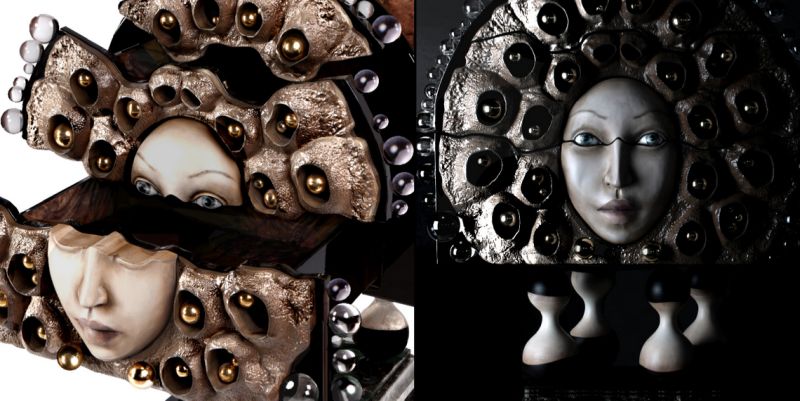 # Whisper Bedroom Cabinet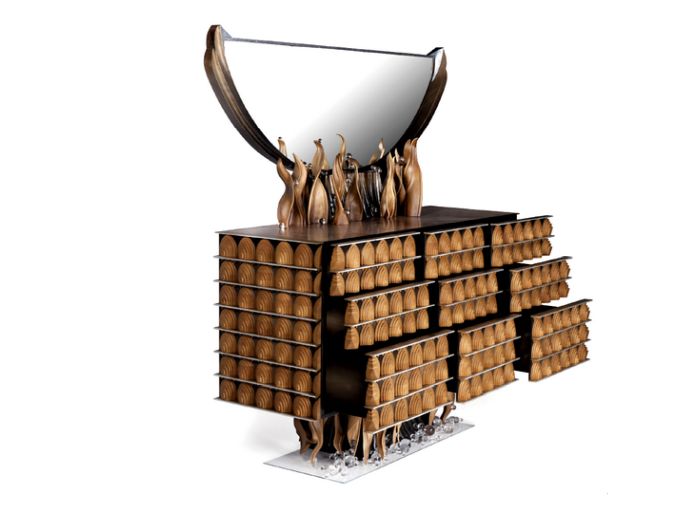 This sculptural cabinet is a perfect addition for any bedroom that needs a design uplift. Featuring a semi-circular mirror, the cabinet has several drawers to hold your accessories and personal belongings. Meanwhile, it adds a dramatic touch to the interior.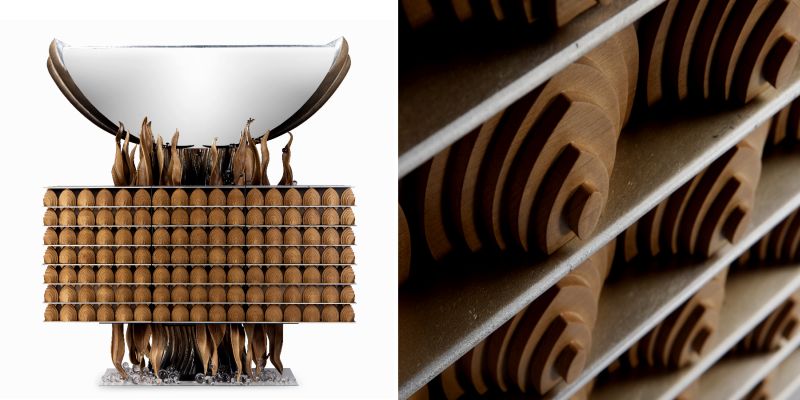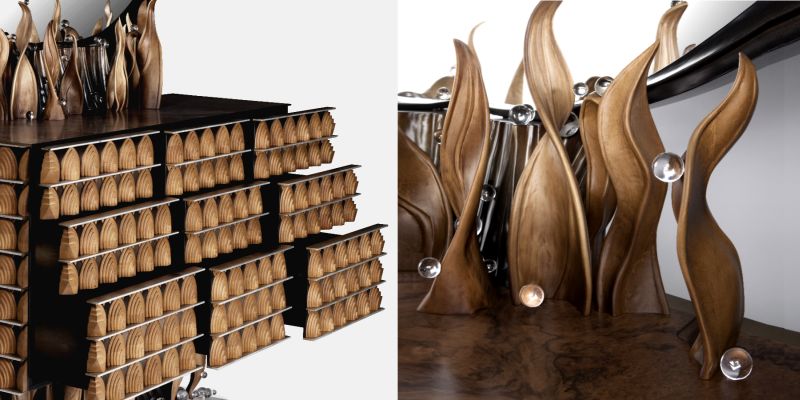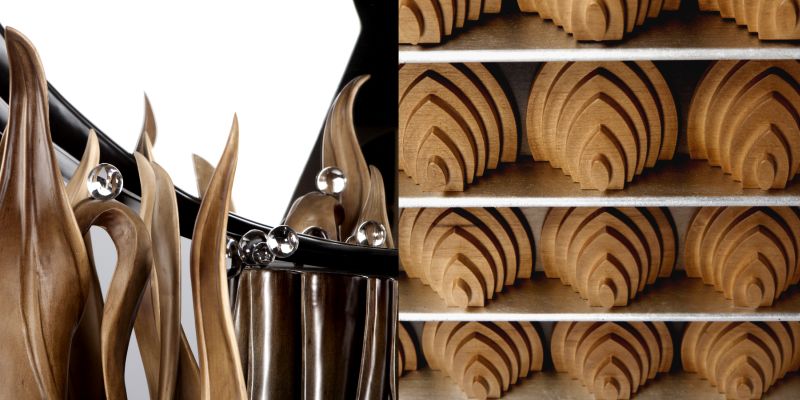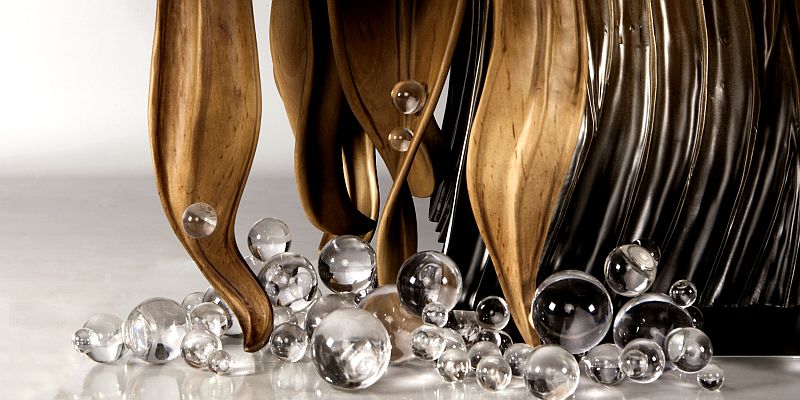 # Inception I Cabinet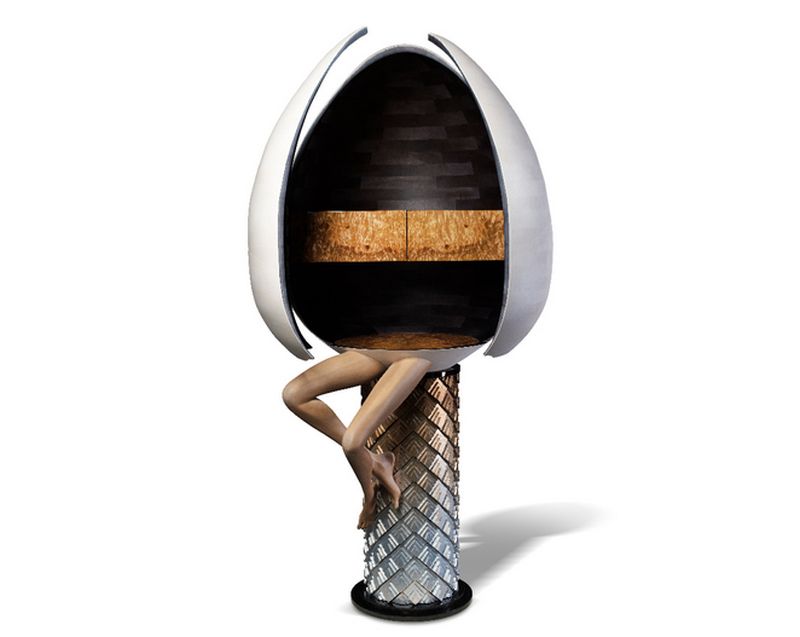 Inception I cabinet in white is an epitome of creativity and practicality. It evokes a feeling when your head swirls around reality and fantasy. Its design is likely to stir your imagination, whereas the functionality of the cabinet allows you to use it as a coffee bar, wine bar or a cabinet.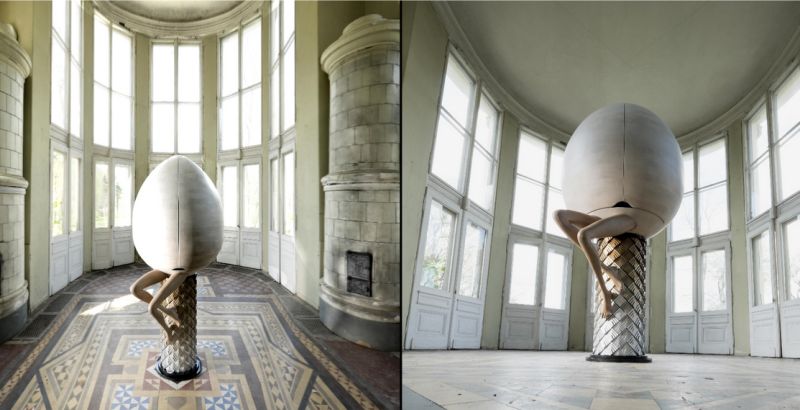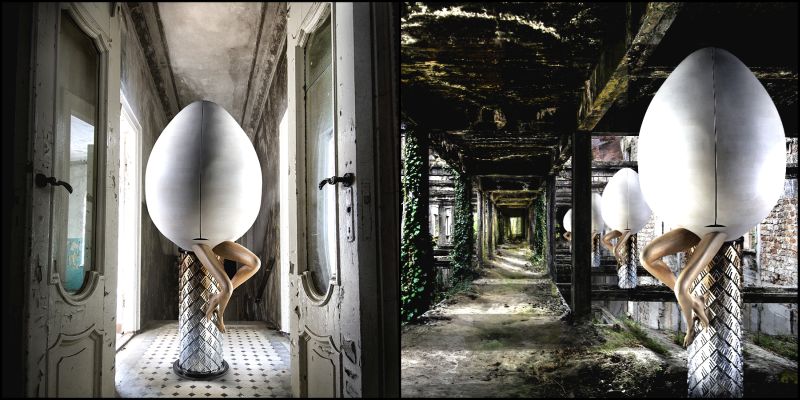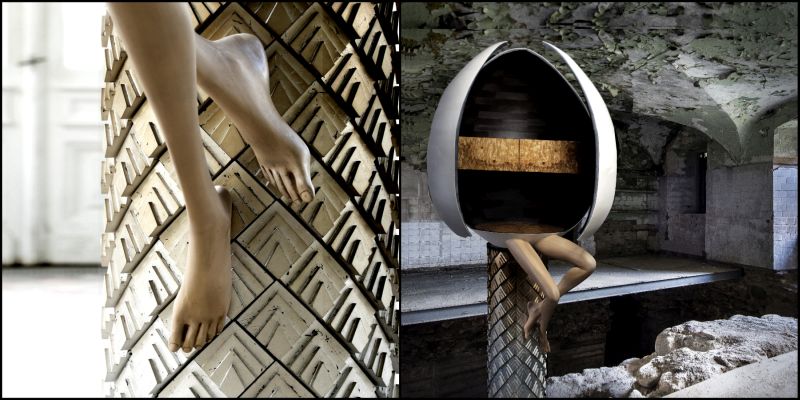 # Inception II Cabinet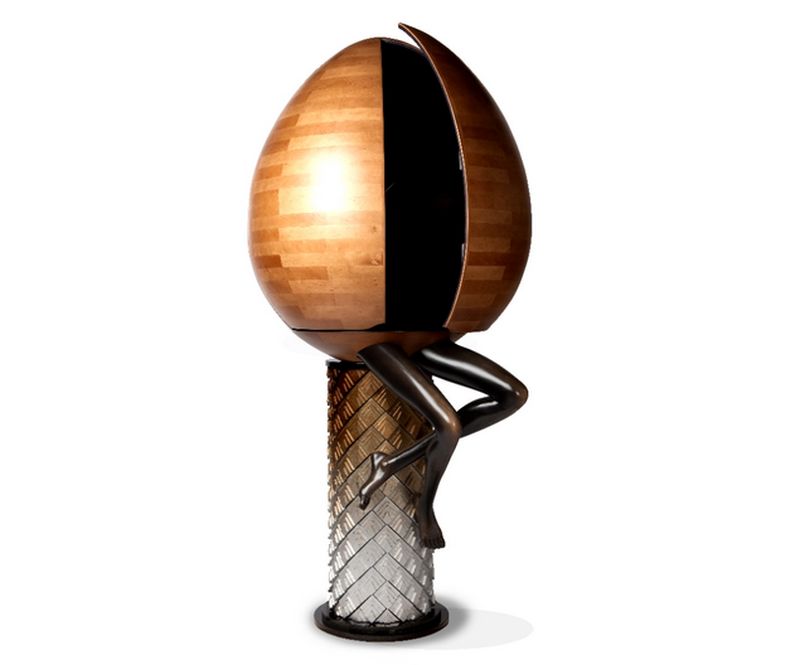 Featuring the same design as that of the Inception I cabinet, Inception II can also be used as a cabinet, wine bar or coffee bar in your living room. Moreover, it's brownish hue along with perfect detailing makes it another wondrous work of art.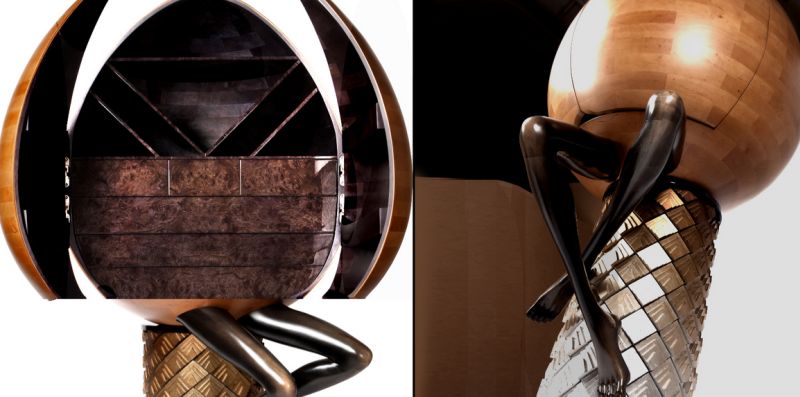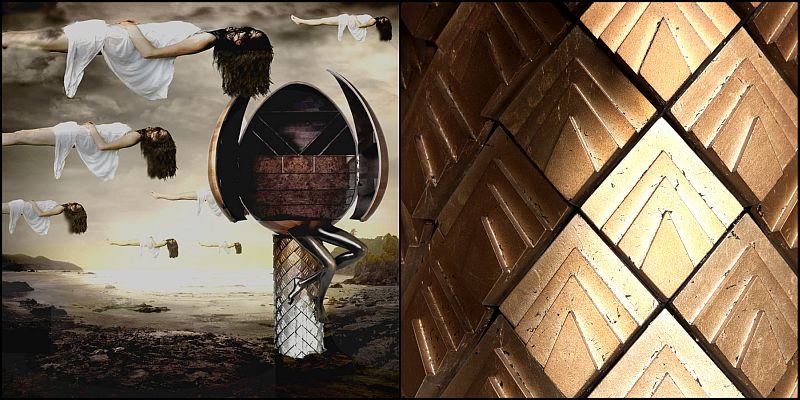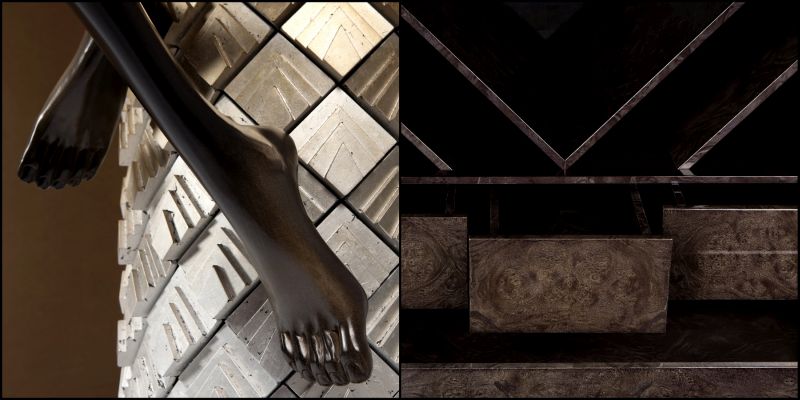 Bar Collection
# Necklace Cognac Bar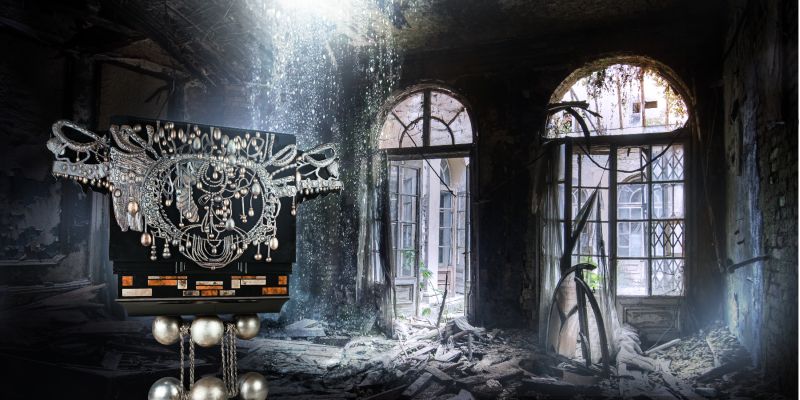 This handmade, limited-edition whisky or cognac bar has been inspired by a necklace. Therefore, every detail and carving around the wood are done with immense patience. This unique design is aiming to add a touch of modern fashion to your home interior.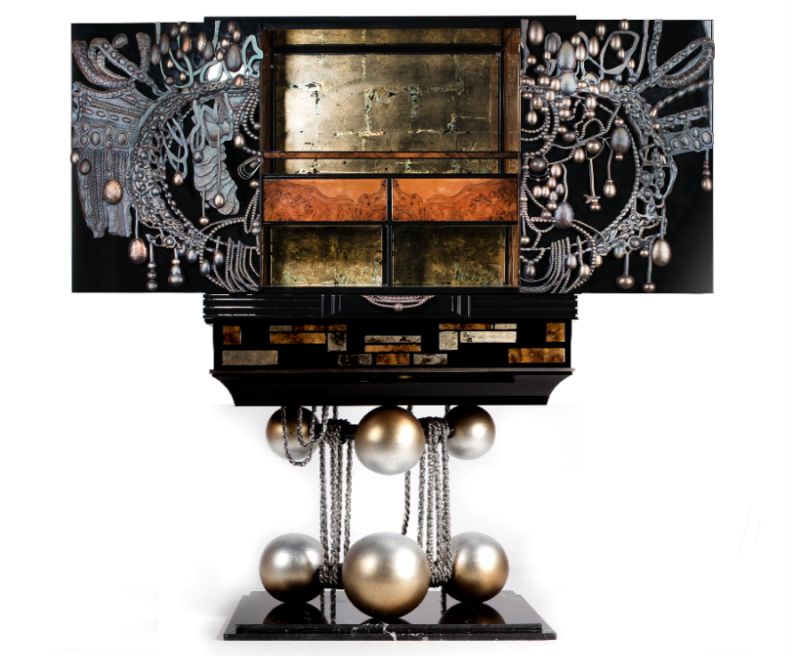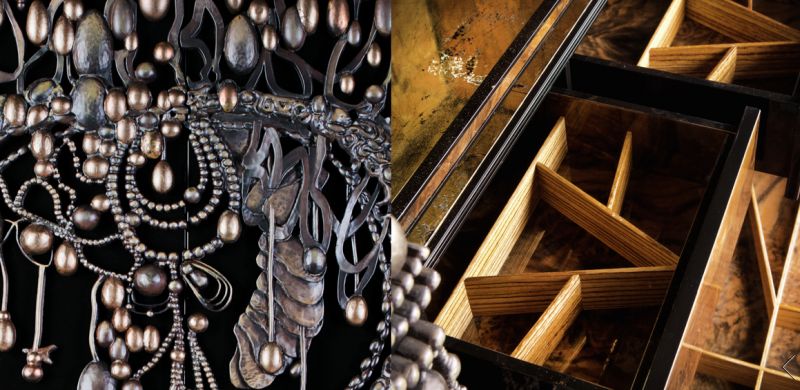 # Man's Wing Cognac Bar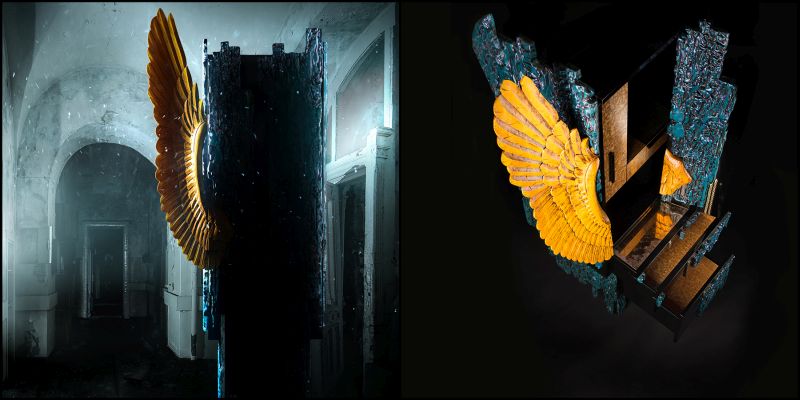 The Man's Wing bar is a wooden masterpiece that's designed to hold cognac and cigars while maintaining its elegance, power and motion through its winged layout. Standing over two-meters tall and clad in a high-quality material – veneer, the exquisite bar features a golden madrone, natural wood, handmade aged mirrors and polished brass to create this work of art for modern home spaces.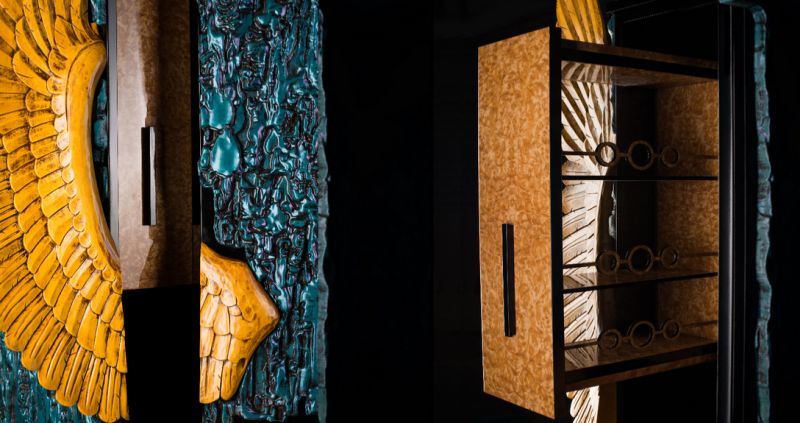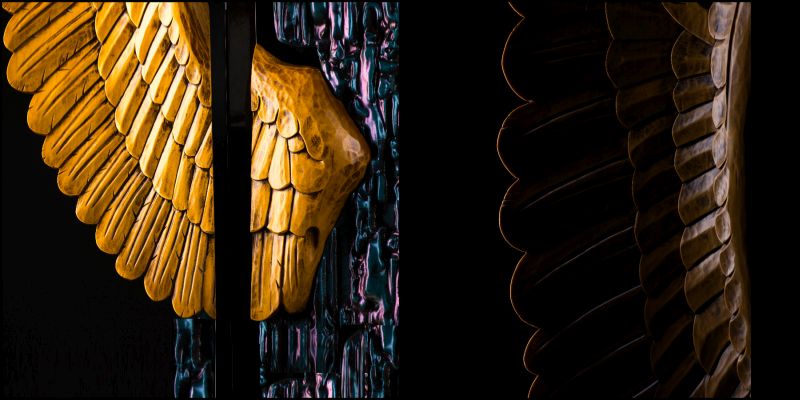 # Swing Red Wine Bar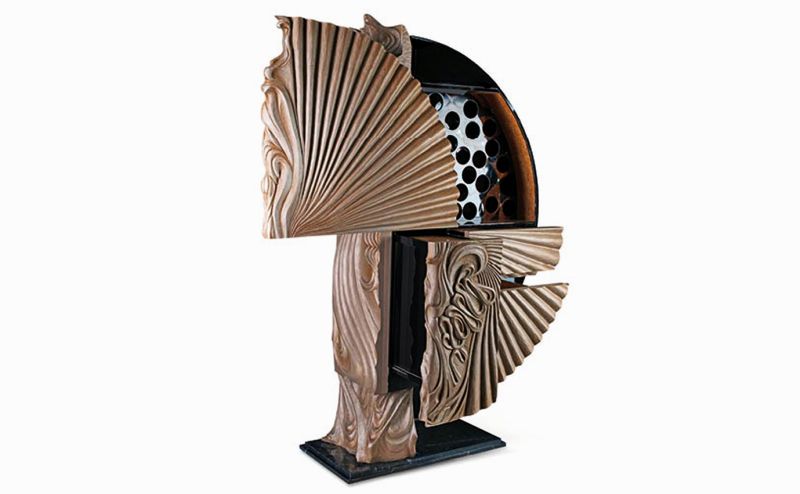 Reflecting sensation of grandeur, the masterpiece is a work of finely detailed wood carving. Built in shape of a hand fan, this wine bar is inspired by the Mediterranean character and warmth. Meanwhile, the built-in wine cellar is capable of preserving the taste of your expensive wine collection.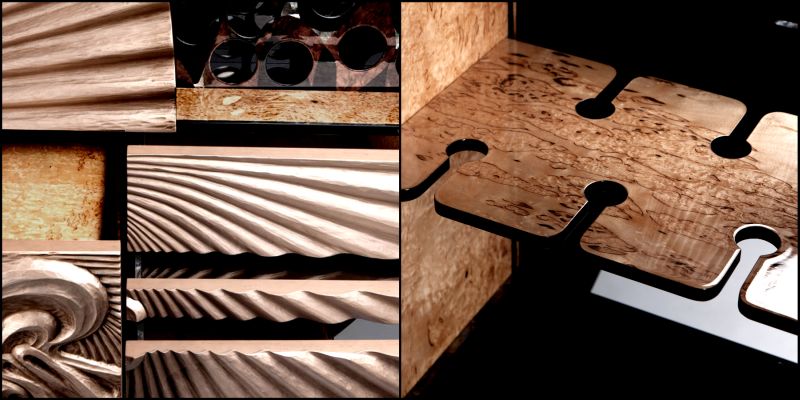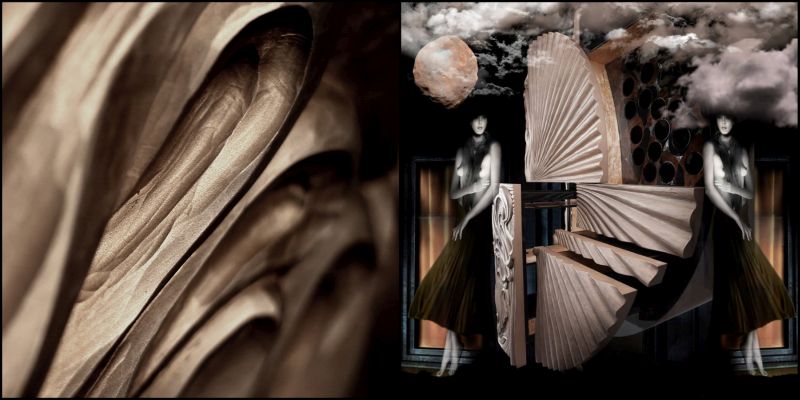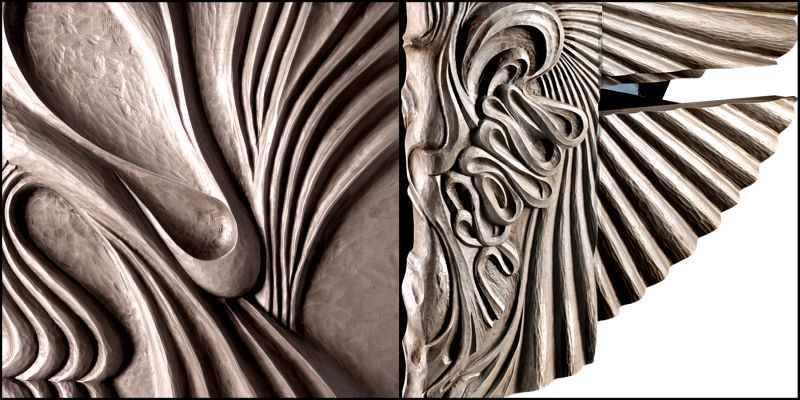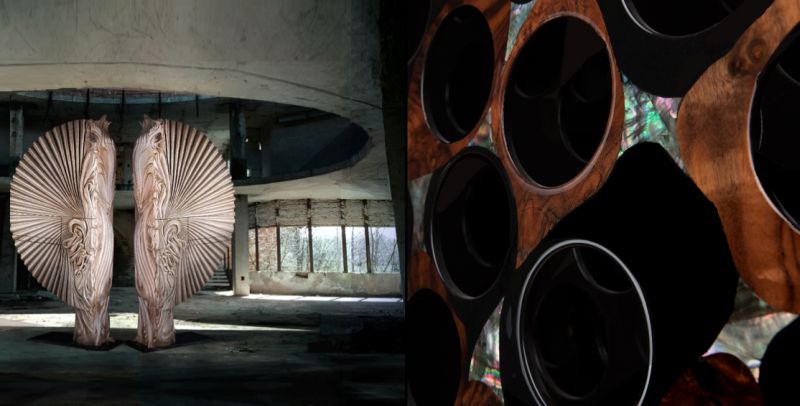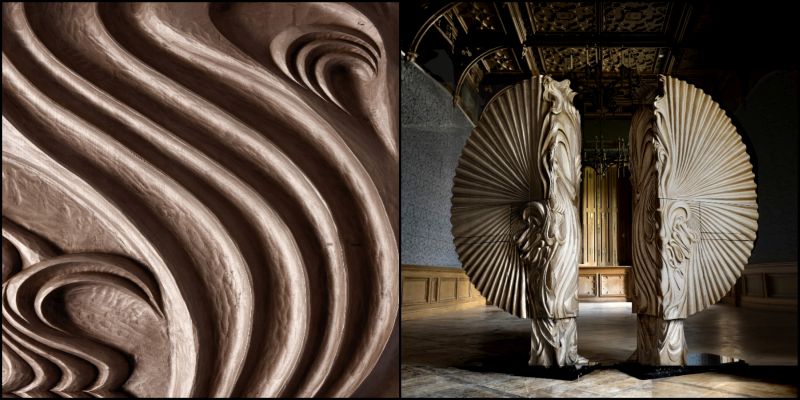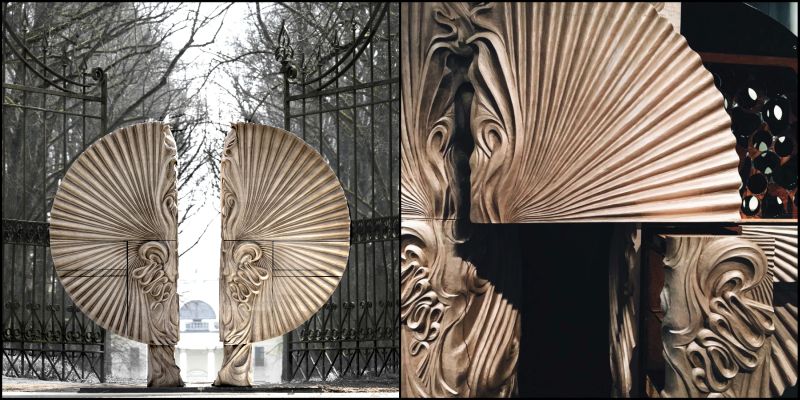 Special thanks to Modestas Valiusevicius, representative of Egli Design, for sharing the details with us.