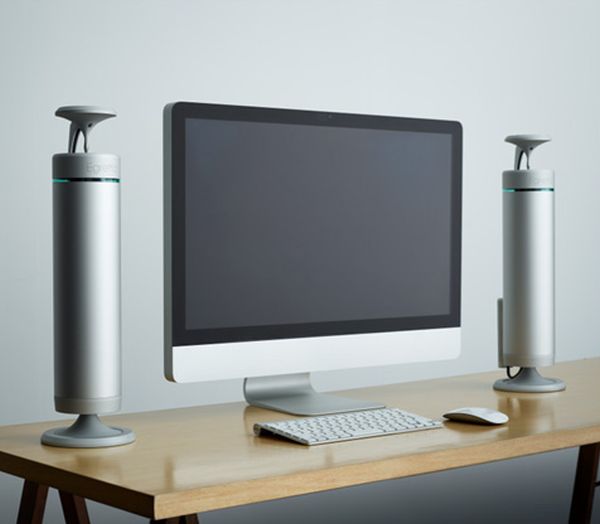 A few days ago we did come across a conception from speaker system-maker Egretta, and we were enticed by its visual scope. This time around too, the level of visuals is unsurprisingly maintained by high-quality aesthetics and complemented by hi-tech credentials. The speakers in question come in two models: TS550 and TS500, both of which are defined by elegant forms. In this regard, they incorporate a uniquely crafted bamboo fiber composite cone that gives way to a cylindrical aluminum form. This well designed profile is spatially effective in its essence, thus easily catering to both your television sets and computer monitors.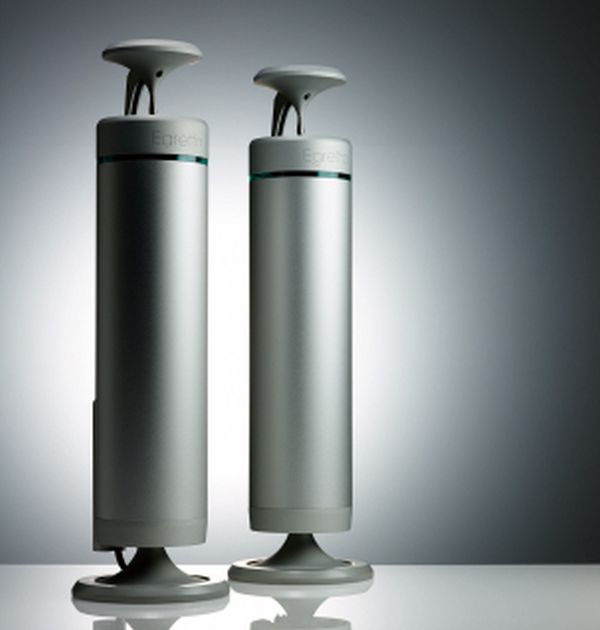 Function wise, the circular bearing of the speaker system allows it to emanate sound at 360 degrees. And, beyond this compact housing structure, the core features of the device do allude to a bass amplification attribute. Other than that, the system also incorporates an input interface (a small block where all the USB and optical audio inputs go) that is completely detachable.
However, the greatest feature of the contraption would obviously be its dedicated remote control. This control device can be kept at the top bulging recesses of the speakers (as shown in the lower image), specially created for housing the remote device.
Specifications: Modulation frequency is 940KHz, Frequency response – 50Hz ~ 22kHz, Body mass – 5.5 kg ( TS500 has lower weight of 2.5 kg) and Maximum sound pressure – 86dB/W/m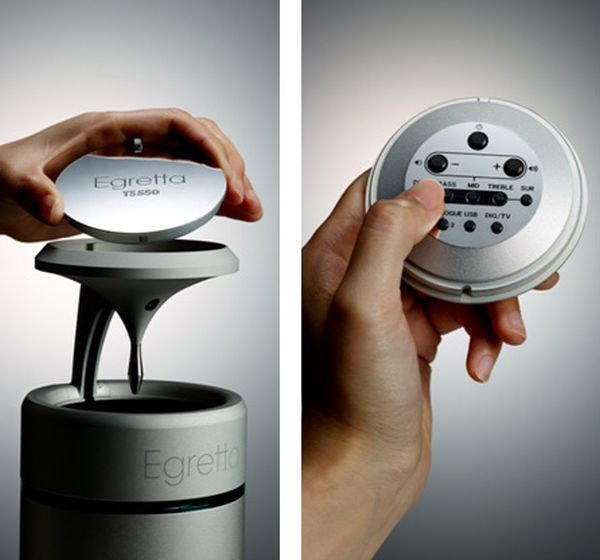 Via: Egretta