Slovakia-based designer Tony Stark, owner of speaker manufacturing company Stark, has created an extravagant speaker design in the shape of an 8 inspired by human ear, thus correctly named Eight. It is basically an acoustic amplifier designed especially for your iPhone 5/5s to produce fine quality acoustic sound.
Eight is so compact that it can be placed anywhere on a table by your bedside or on your working desk, so that you can carry on with your regular activities while listening to soothing music. It is supported by a round dock from the back which includes a lighting cable to charge your smartphone and also amplifies the sound of your voice during phone calls.
The amplifier is absolutely handmade from Walnut with Birdeye Maple finishing for elegant appearance. Furthermore, its elevated position allow you to keep check on your incoming text messages or calls.
Another good thing about the Eight is that it doesn't run on electricity or batteries, so you don't have to worry about electricity bills or extra cost for buying new batteries every time. It naturally amplifies the iPhone´s sound using natural properties of wood. You can purchase this amazing wooden amplifier online form geteight website for $288 and make it an additional musical accessory, as well as décor object for your desk.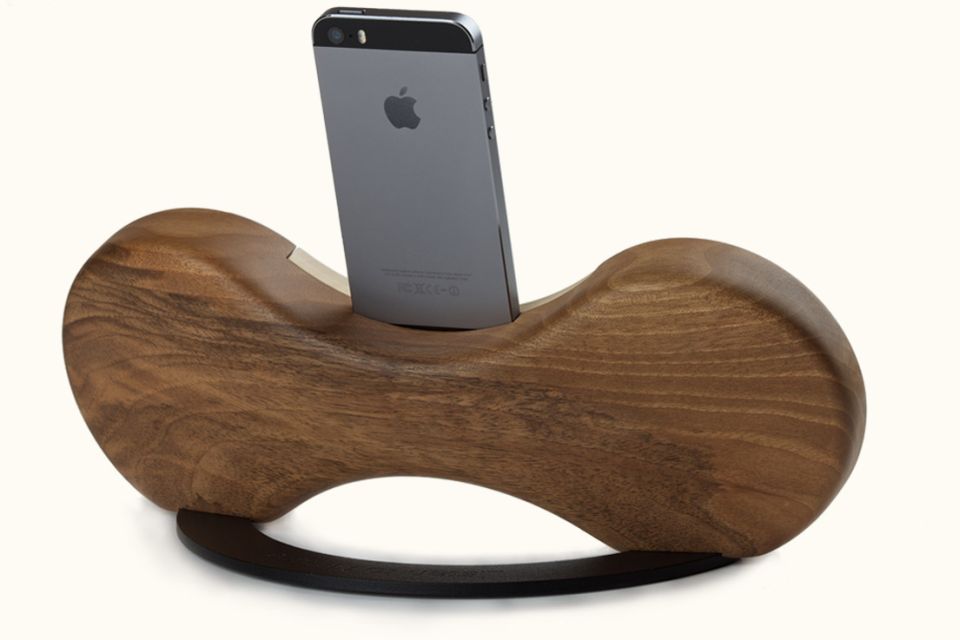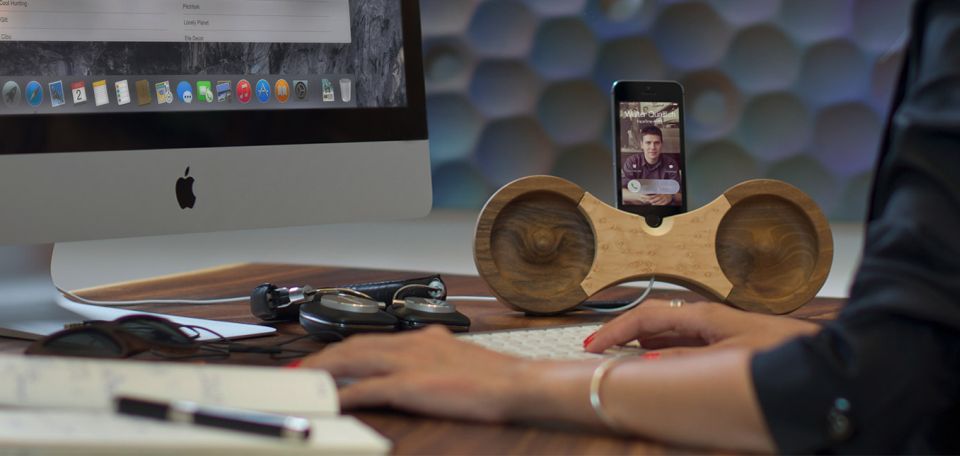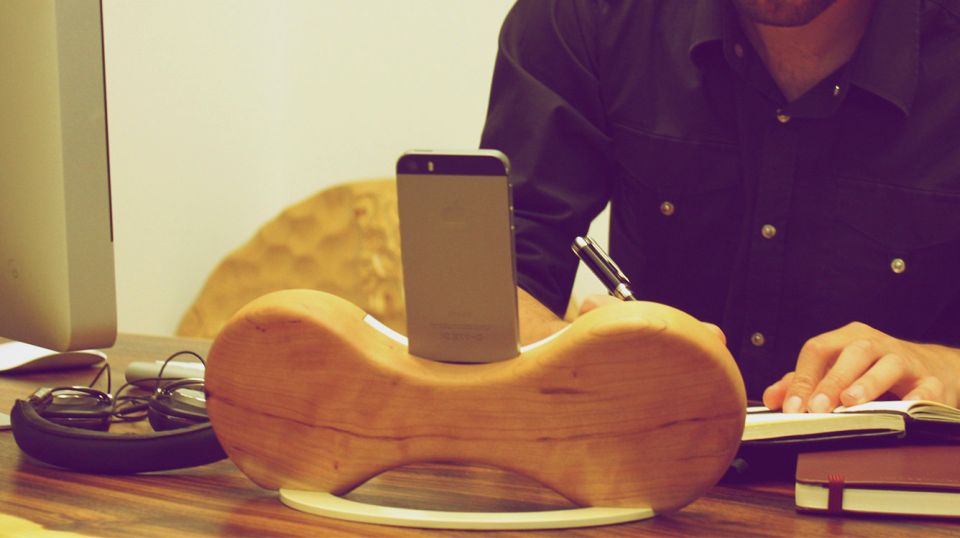 Via: ManofMany