El me cagneto by Alessandra Fagnani, realized by Brighenti Fratelli, is a peppy, creative and fashionable bohemian-styled little abode for the man's best friend. The elegant pet house is inspired by the Venetian parlance "il mio cagnolino," which means my little dog. So this beautiful house is especially designed for your adorable puppy in the house.
Besides being a comfy pet house, El me cagneto's bohemian as well as baroque style of architecture also becomes decorative element of your interior. This stylish pet house is built from lacquered wood and metal. The pet furniture consists of panels made from laser cut Birchwood, which are made by mixing traditional lace decoration- using advanced manufacturing technologies.
It is indeed a comfortable house for pets to make them feel protected as well as part of the surroundings. The pet house comes as knock-down pet furniture, making it convenient for the owner to pack/unpack the house within few minutes. You can purchase El me cagneto for €2100 (approx. $2,345) to offer a stylish living space to your pet.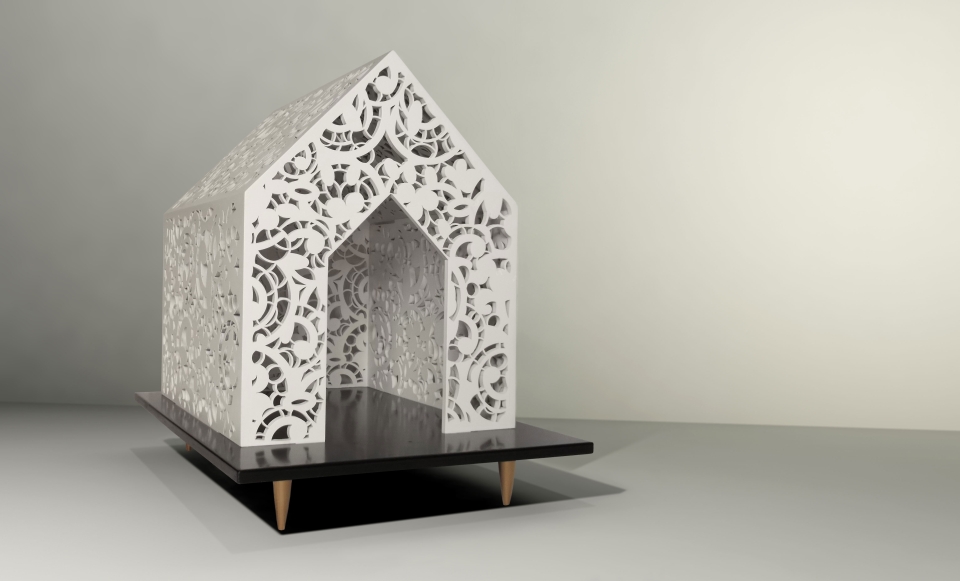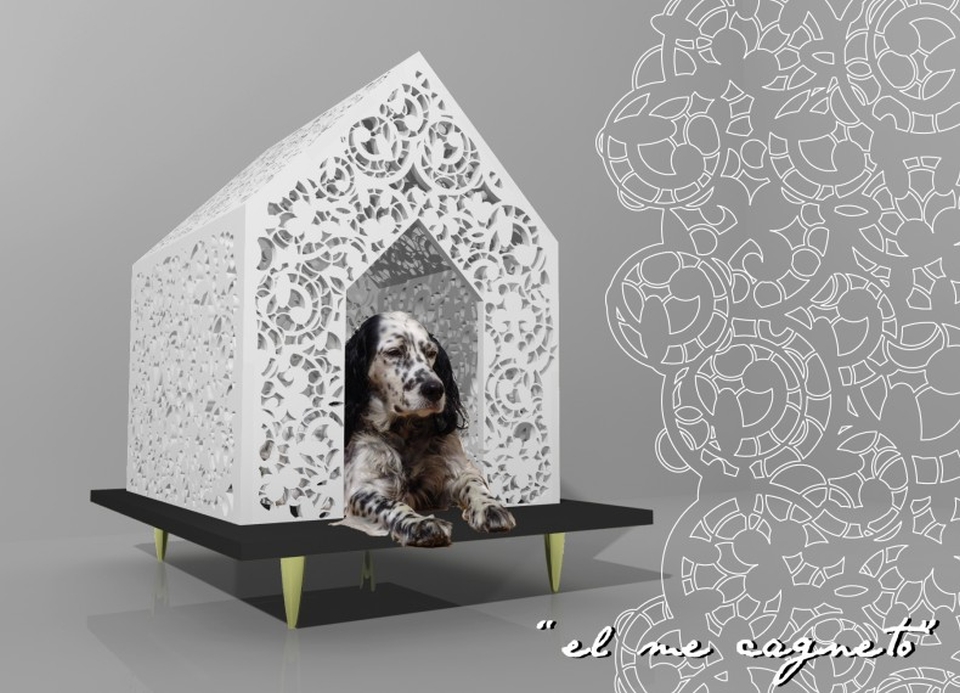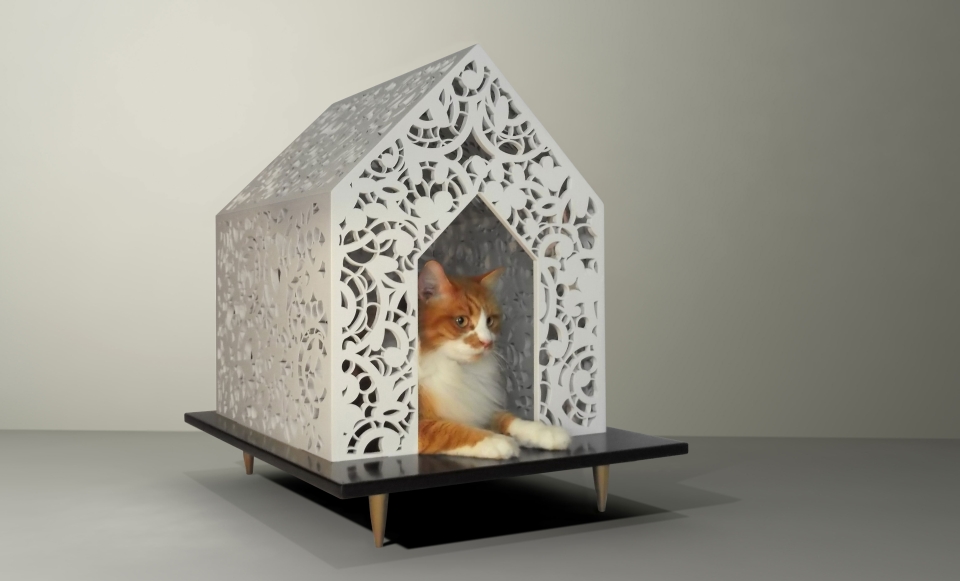 Credit: TheInteriorDesign