Autodesk (3D design, engineering, and software company) is making use of generative design system under the project Dreamcatcher for creating unique things. Recently one of their interns and Arthur Harsuvanakit (technical assistant to CEO of the company) have created Elbo chair using the generative design CAD system. This design tool provides computerized solutions to address aesthetics, ergonomics and other comfort related issues.
You only have to select and input 3D model of the chair, and let software do the rest. The appearance, material and construction process of the chair is decided by algorithms of the software itself. So it is an emerging concept for innovative solutions in designing furniture.
Elbo chair is the result of collaboration between human and machine interaction. It is made using Fusion 360 CAD, CAM, and a CNC router. Made from black walnut wood, it consists of total ten pieces. These pieces are glued and clamped strategically for the final assembly. It took three days for complete sanding and finalizing the project. Their goal to design a chair with the seat 18-inch off the floor and weighing capacity of 300 lbs was fulfilled with this generative design concept.
Arthur named it Elbo chair because the initial seed geometry for the design is inspired by the Elbow chair created by Danish furniture maker Hans J. Wegner. However, its form and parts resemble real elbows and bones. Although Arthur and Brittany Presten have created the digitally fabricated chair, its design has originated from computer software that also improved its load capacity and crafted the structures intricately for a fantastic look.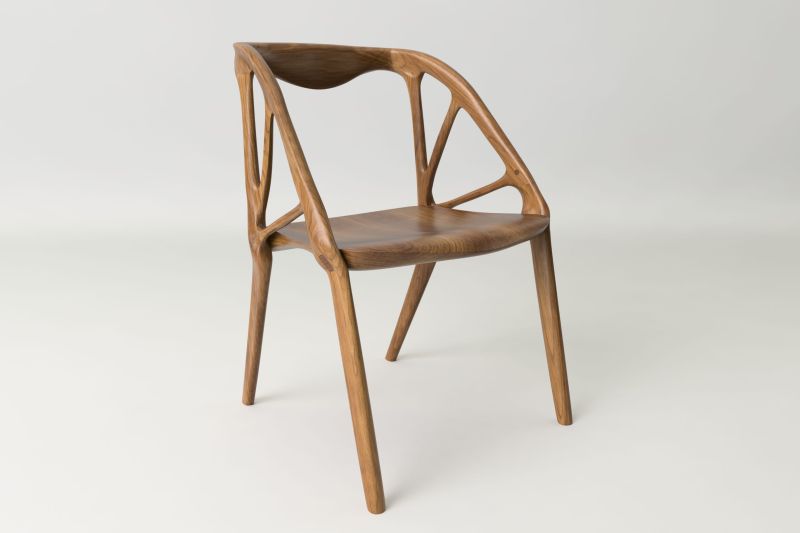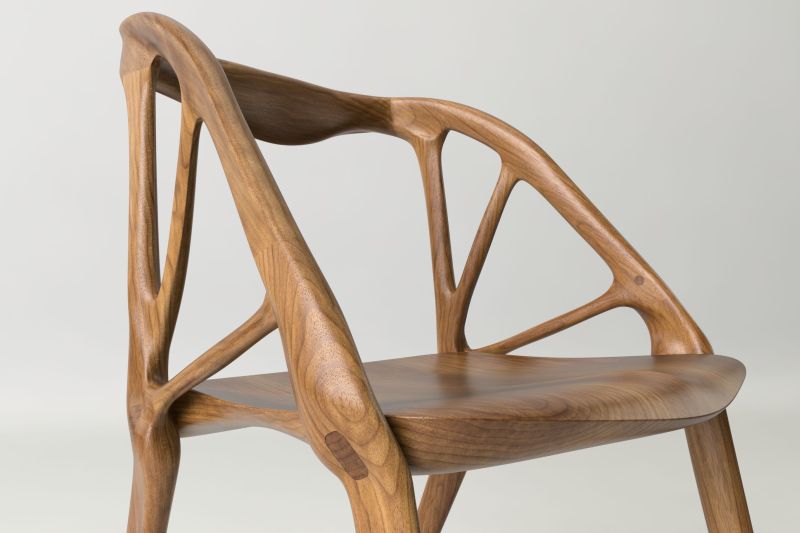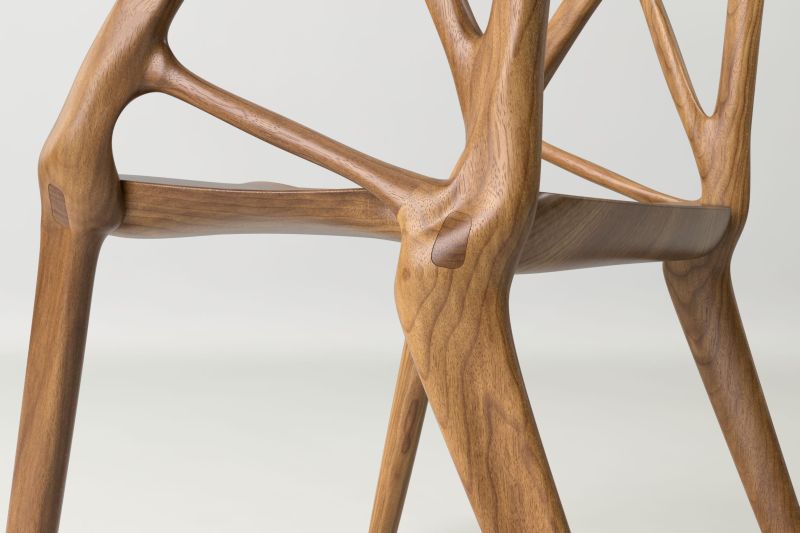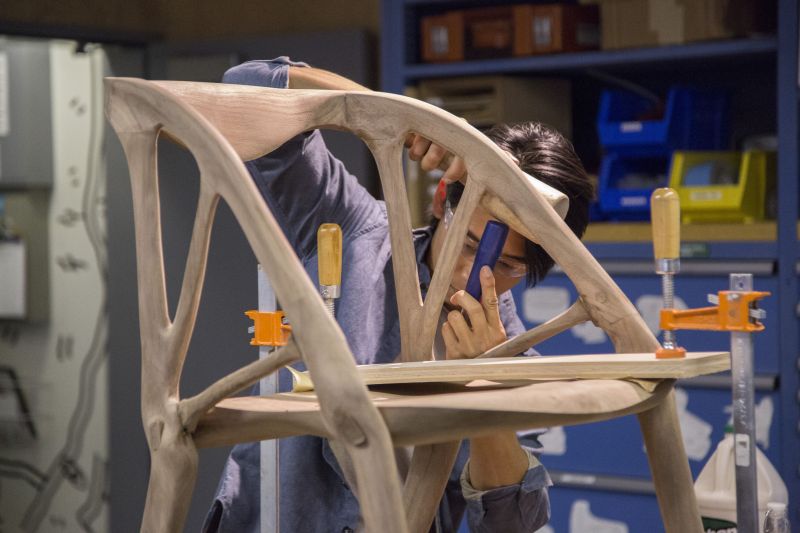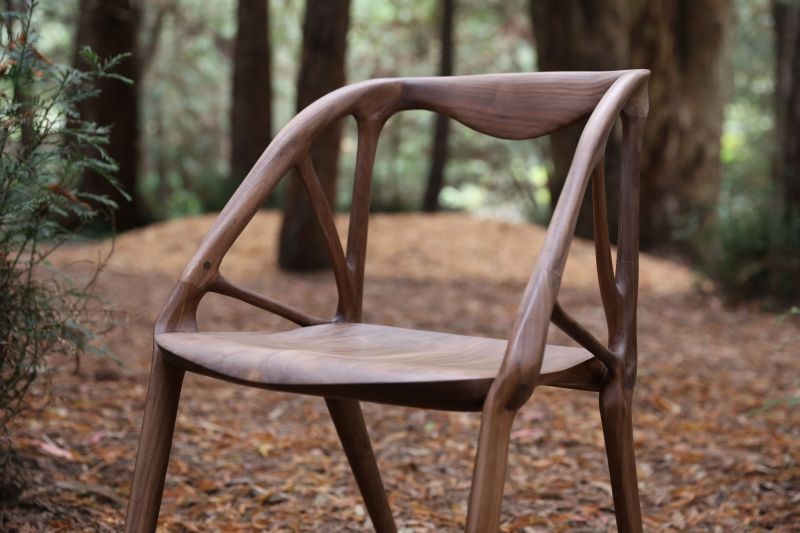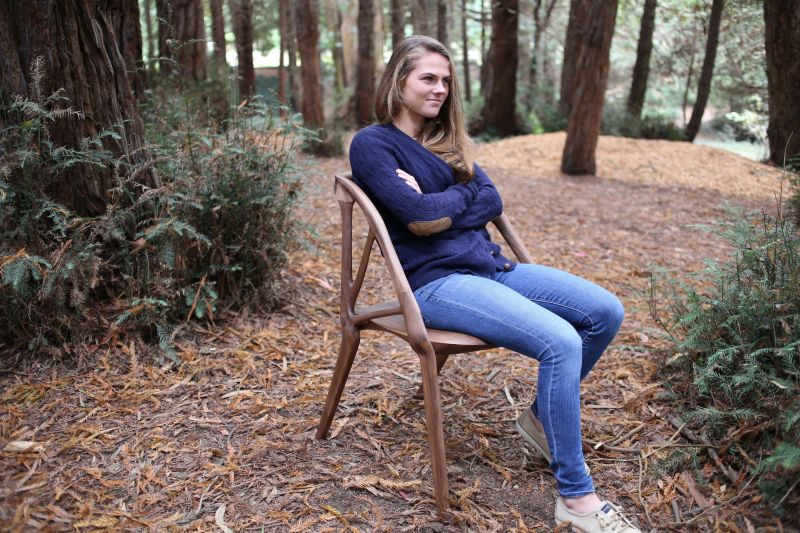 Source: CADBlogNews