Summer is here, which means most of you'd be ready with your poolside chaise lounger to enjoy sunbathing. But what would you do with the lounger when the hot season has passed? For easy usage and storage, here is the Cubic Chaise Lounger that serves you the whole spring and folds into a small cube for easy storage when summer has gone.
The folded cubical box not only provides easy storage but also serves as a feasible end table for patio, deck or sunroom. This means instead of occupying your space unnecessarily, it forms dual-purpose furniture pieces for outdoor spaces. When expanded to a full-length lounge chair, it measures 36 x 25 x 27-inches to create a perfect relaxing area for the user.
It is made from soft brilla fabric filled with 100-percent polyester and upholstered with weather-resistant thick cushions, forming comfortable seating and relaxing furniture. It is available in two colors- mustard and red to spruce up any pool area with subtle colors. You can purchase it online for $400 and enjoy outdoor activities throughout the year with the same furniture unit.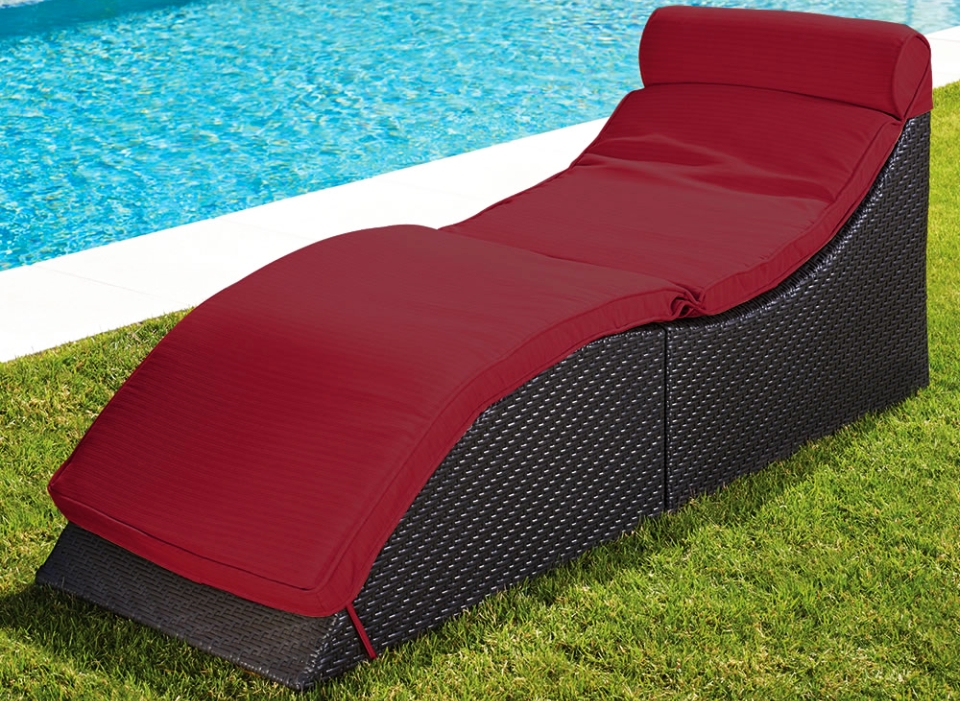 Credit: Hammacher