Kidosaki Architects Studio has created an open-air residence perched on a mountain in Yatsugatake Mountains, Japan. The cliff house is enclosed within wood and glass walls to bring the surrounding landscape indoors.
The upper floor of the house is double the size of its base and extends toward the sky to blur the line between indoor and outdoor environment. This overhanging upper level of the house is supported by two V-shaped angular slits. A rectangular concrete base also provides the house a firm support to stabilize it over the cliff while its top floor hovers over the magnificent scenery of the landscape.
Interior of the house is also clad in wood from door to ceiling with huge glass windows for receiving scenic views of the surroundings. Maximum living space is included on the upper floor so that the residents can enjoy views of the mountainous landscape outside from sink to the couch.
Spacious living, dining, and kitchen area are built to the right of the entrance, whereas the bedrooms lie on other section of the house. Other than that, three-sided balconies are created outside the rooms for an extended and close view of the surroundings. Architects have created an amazing minimalist house design that allows residents to enjoy the beauty of the land from every end of the house.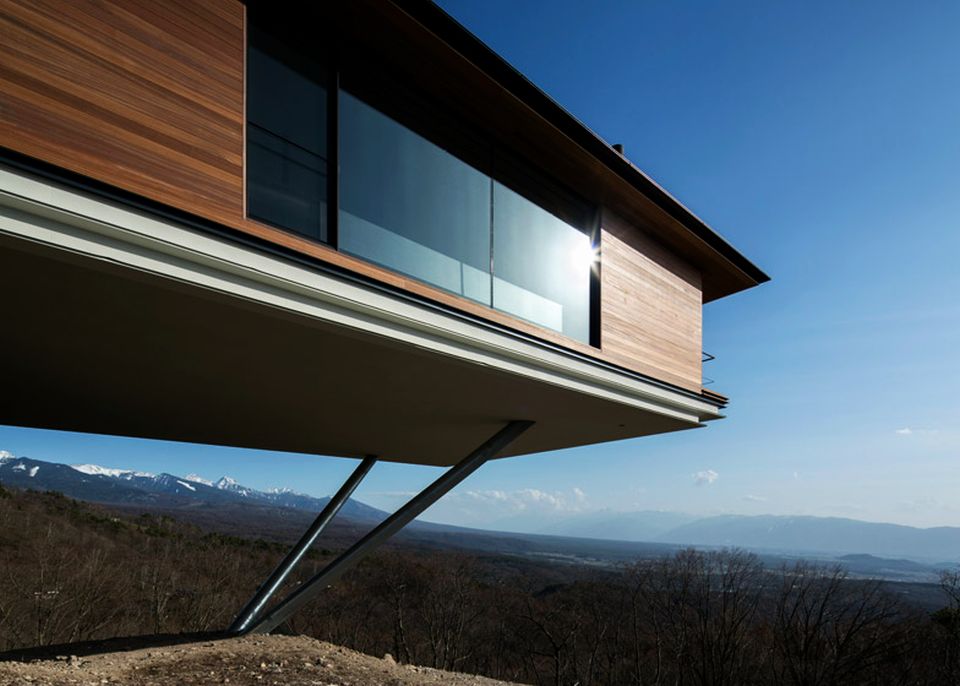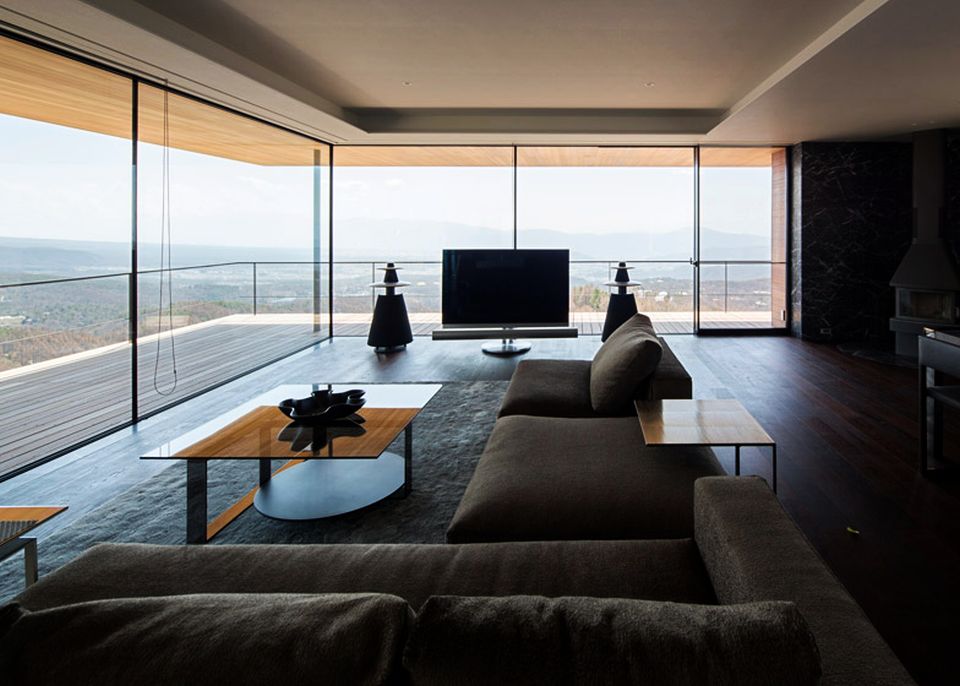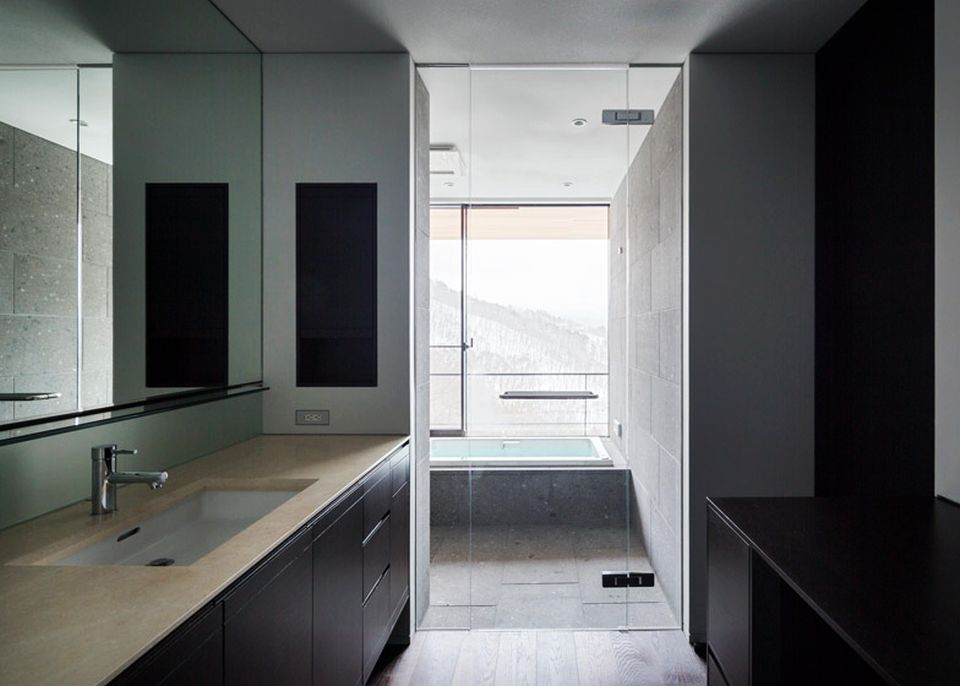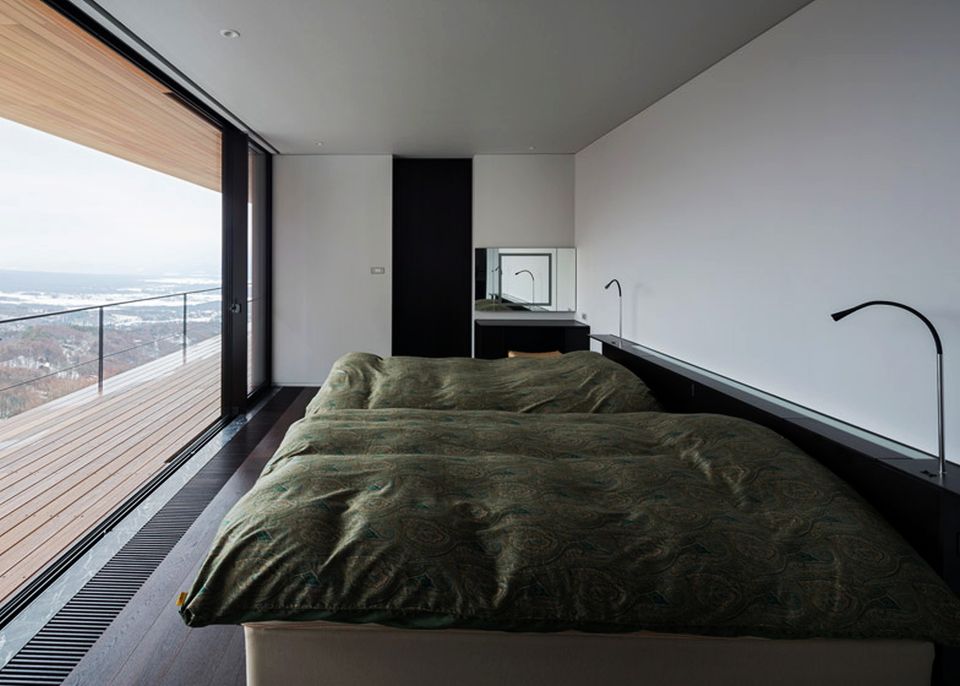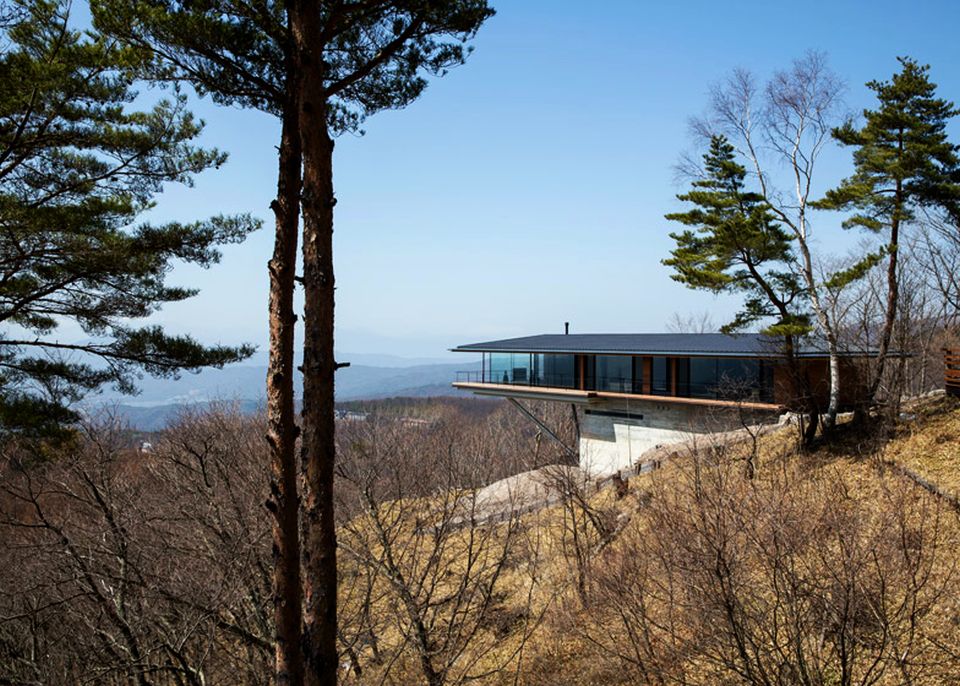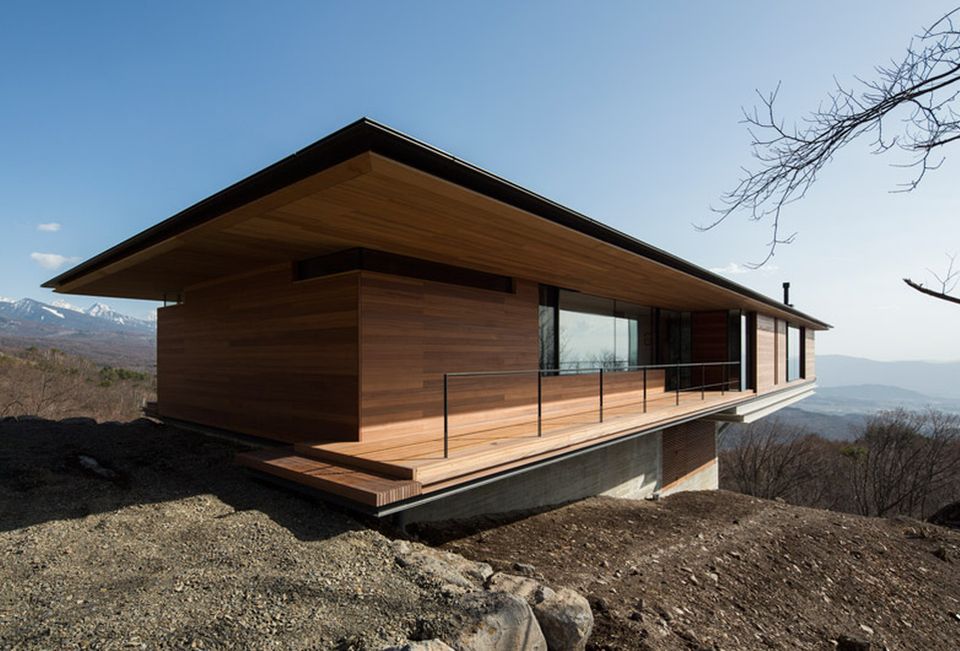 Via: Dezeen