UK-based creative furniture maker SplinterWorks has created the ostentatious Elepharaonic Banquet Table along with 14 dining chairs and two carver chairs as a custom order. This statement piece has been designed for international private clients, who wanted a table made of elephants with a glass top.
Keeping the clients' demand in mind, the luxury furniture maker has crafted this exquisite table that's inspired by Elephants, 1948 painting by world-renowned painter Salvador Dali. Dali's Elephants is one of the most impressive oil paintings that show elephants with spindly legs.
Influenced by the infamous painting, the furniture surrealist-inspired table consists of an ornate herd of elephants, carrying handmade blown glass spheres meanwhile bursting with the vitality of dewy crystalline leaves, catching light from above. The skinny legs of the elephants are meant to hold the Elepharaonic table together.
The extravagant table is cast in bronze, and each component is hand-sculpted by Matt Withington the co-founder of Splinter Works. Each elephant sculpture is carved using the lost-wax process and finished in liquid gold to enhance its sculptural form. Following the same color and design scheme, the dining chairs are decorated with velvet covered cushions. On the armrest, your hands linger over the profile of an elephant's head.
This eye-catching dining table costs whopping £99,330 (~ $129,000) and a single chair is priced at £5,226 (~ $6,800). You can order the eccentric furniture pieces directly from SplinterWorks for a customized version.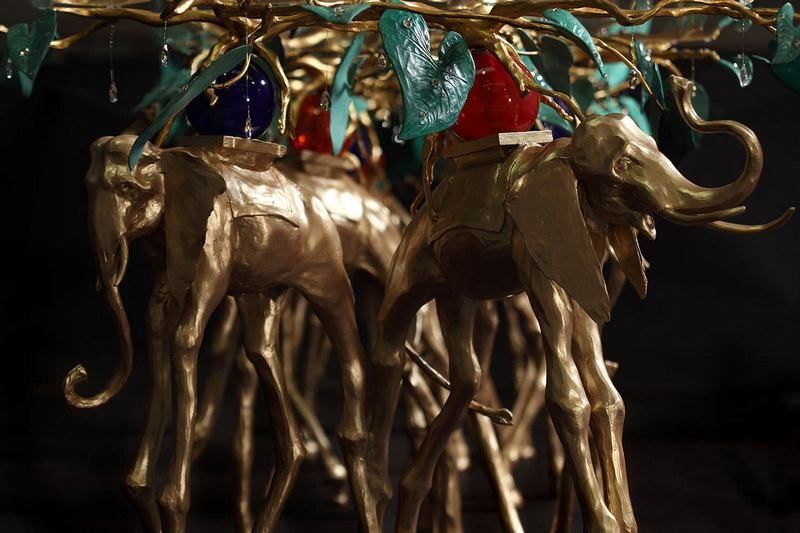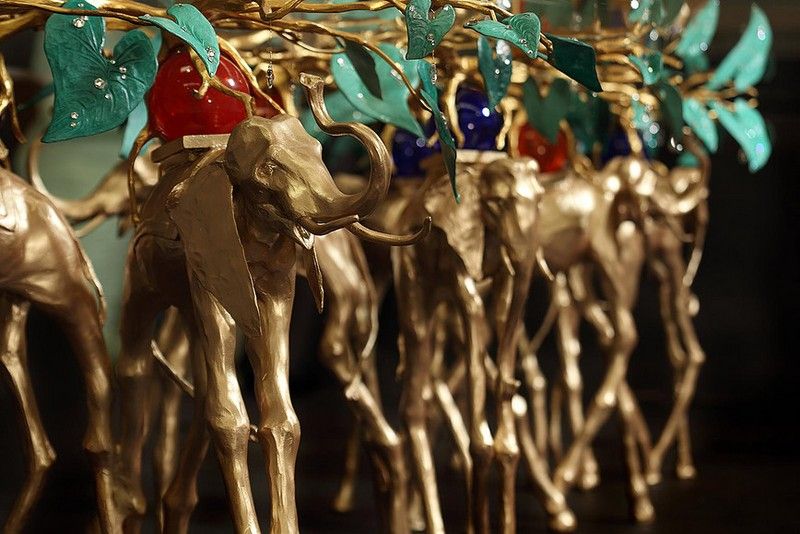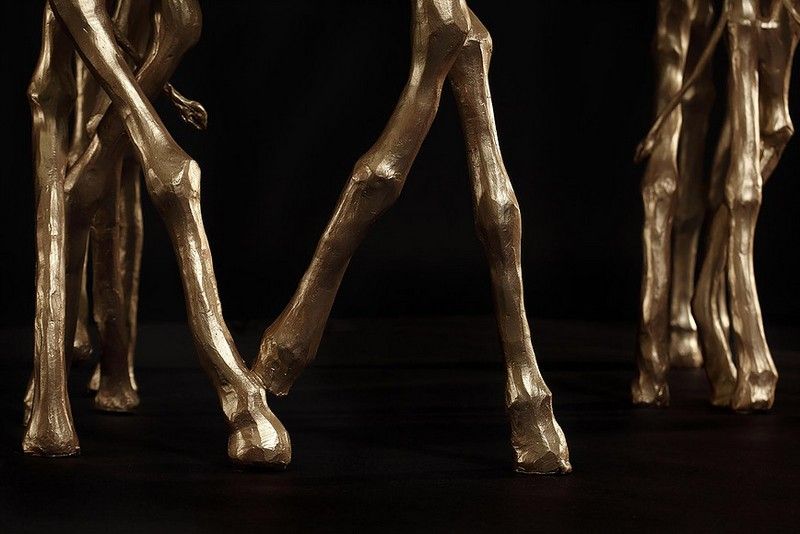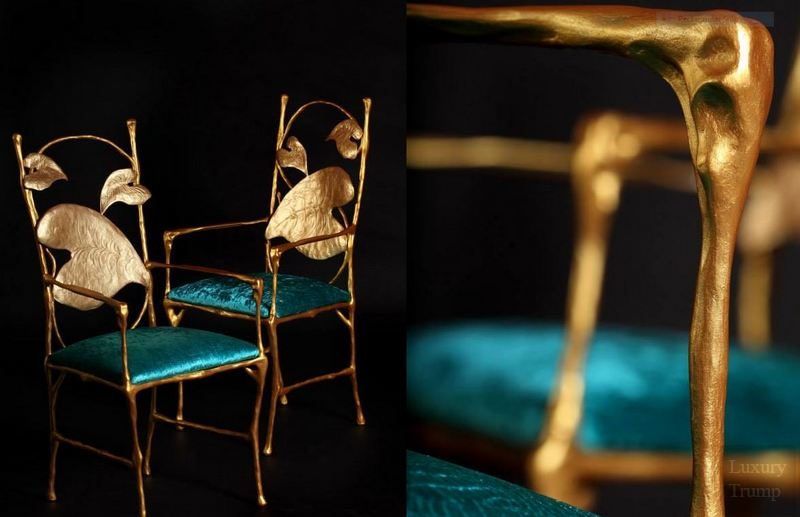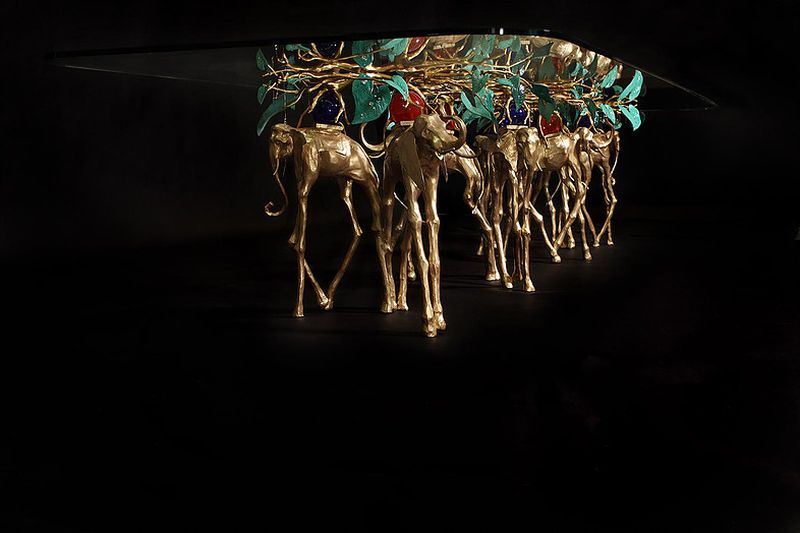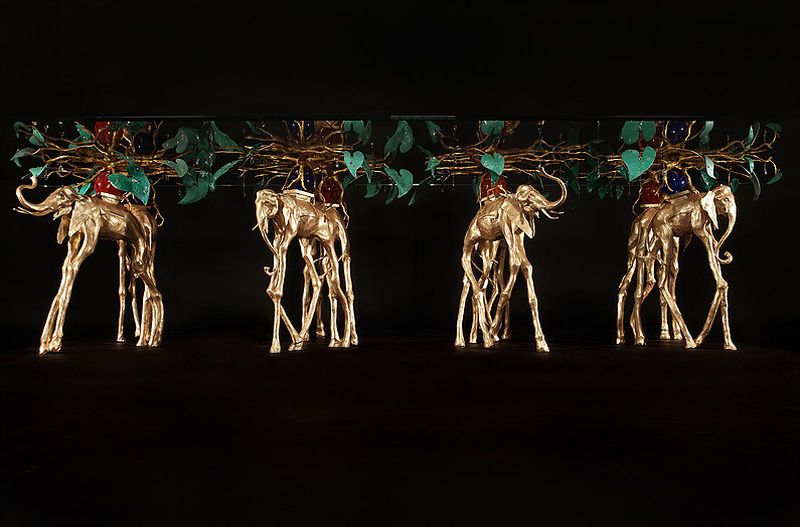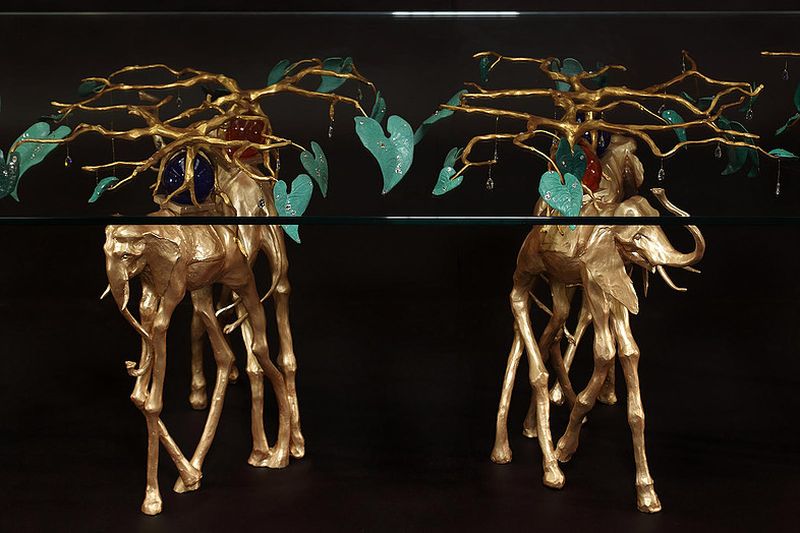 Via: LuxuryTrump