Firebox has created a strange Eleven Bleeding Nose Candle holder that is inspired from the fictional character of TV series, Stranger things. The character's name is Jane Ives (a.k.a Eleven), who is a girl with psychokinetic abilities, and when she gets angry, blood trickle out of her nose. And this bleeding nose candle is totally an imitation of her character.
The firebox company is a homeware and life style retailer for people who love extraordinary things in their life. The Eleven Bleeding Nose Candle they have made this time is really a strange decoration which will bring spooky touch into your home.
Also Read: Adorable crying unicorn candle sheds rainbow tears
You just have to put candle inside the candle holder and burn it. Then the wax of the candle will come out of from character's nostrils. In case candle wax block its nostril, Firebox has also made a nose picker, so that you can clean it.
This unusual piece of art will surely surprise your guests, as they'll be terrified on first sight to see blood (actually wax) coming out of the girl's nose.
Eleven Bleeding Nose Candle holder comes only in white color with a set two red candles. The price of this frightening bleeding nose candle holder is £29.99 ($39.49 USD).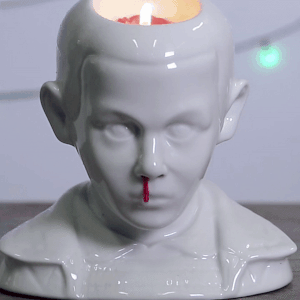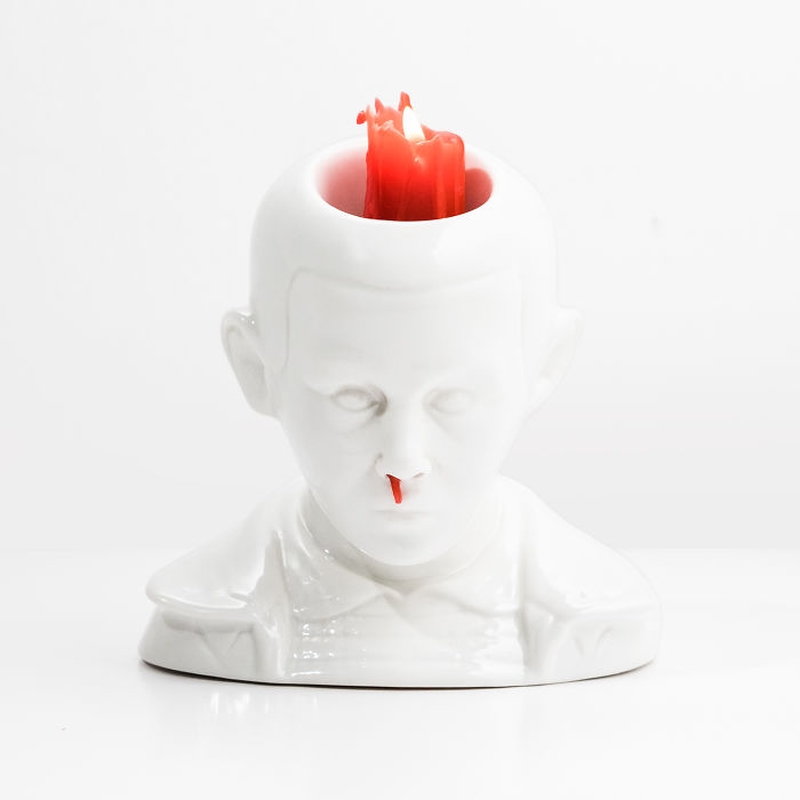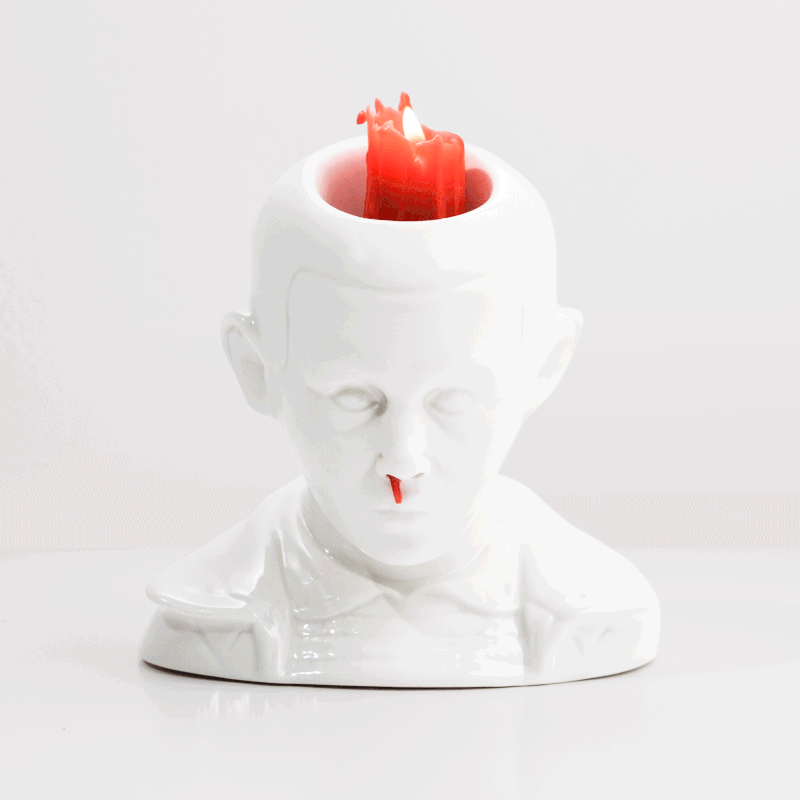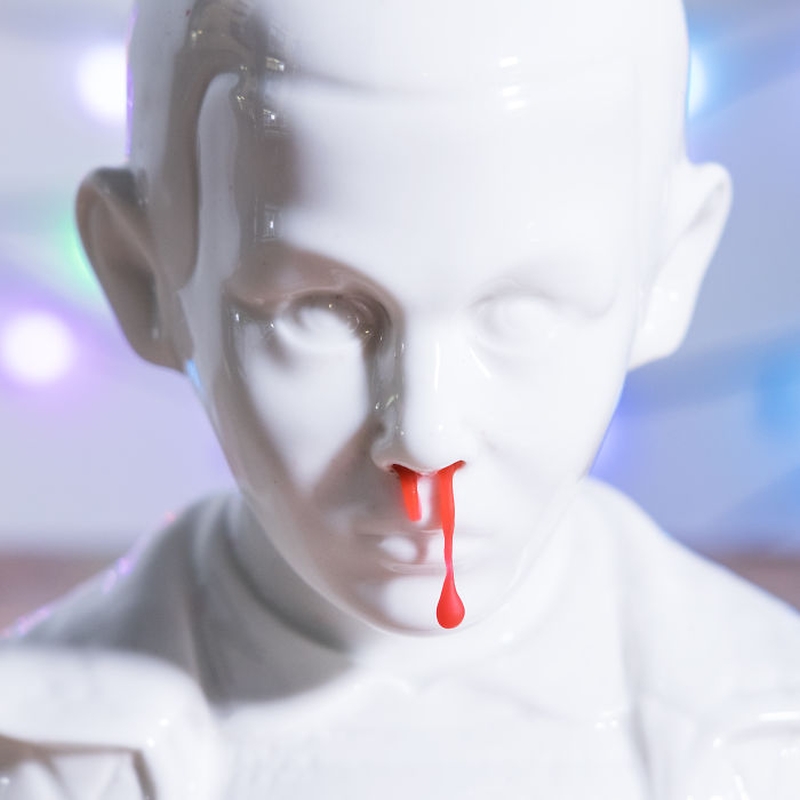 Via: Bored panda