For those who are looking to improve aesthetics of their kitchen along with air quality, Elica Empty Sky rangehood is absolutely perfect. Firm cords holding the sleek hanging extractor give it subtle and streamlined appearance that seems to mimic a pendant light. It is designed to hang effortlessly over the cooking area to extract steamy vapors and odors from your kitchen.
The rangehood is made out of Cristalplant, which forms elegant curvy design to fit atop any cooking space for improving the quality of air. It is a smart rangehood for homeowners looking to add high-end technology along with home automation features into their kitchen space. Empty Sky extractor offers smart ways to interact and monitor various tasks in the kitchen, while improving air quality. The system comes equipped with sensors of automatic adjustment, touch controls, LED strips for soft glow and remote control for operating it from a distance.
Empty Sky is even integrated with streamlined hoods to wirelessly communicate with Elica hobs, which further helps in detecting quantity and quality of vapors present in the air. This smart cooker hood can even communicate with Snap, the innovative Air Quality Balancer. The model of Empty Sky comes in A+ energy class with better filtering ability.
Besides improving air quality in your kitchen, the rangehood also allows you to control intensity of light around the cooking area. This way the extractor also helps you to enhance aesthetics of your kitchen. For more information you may visit Elica's official website.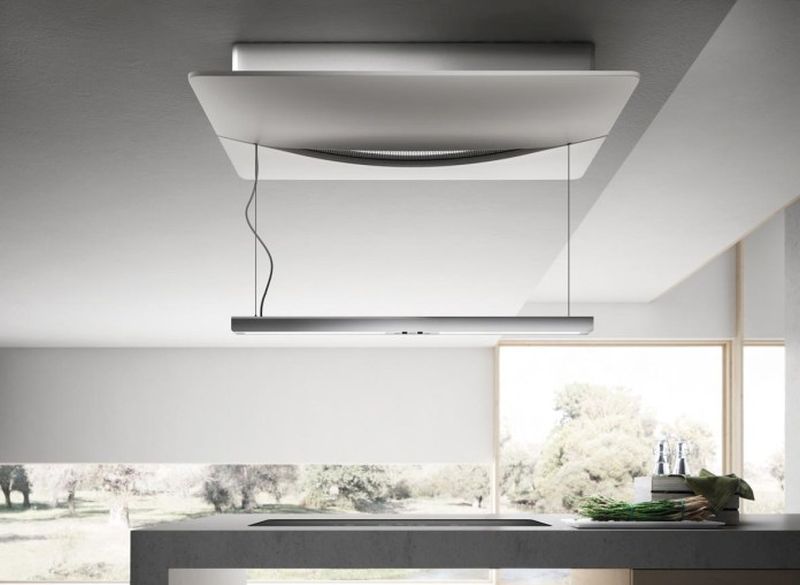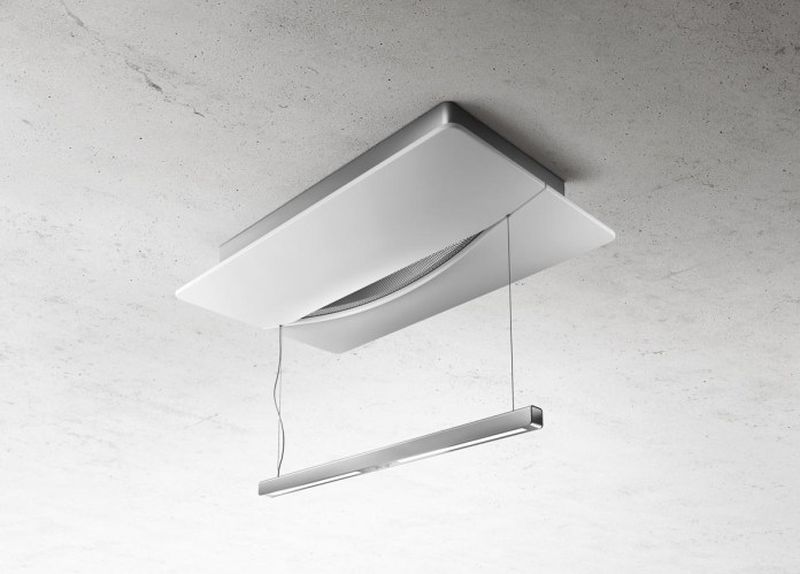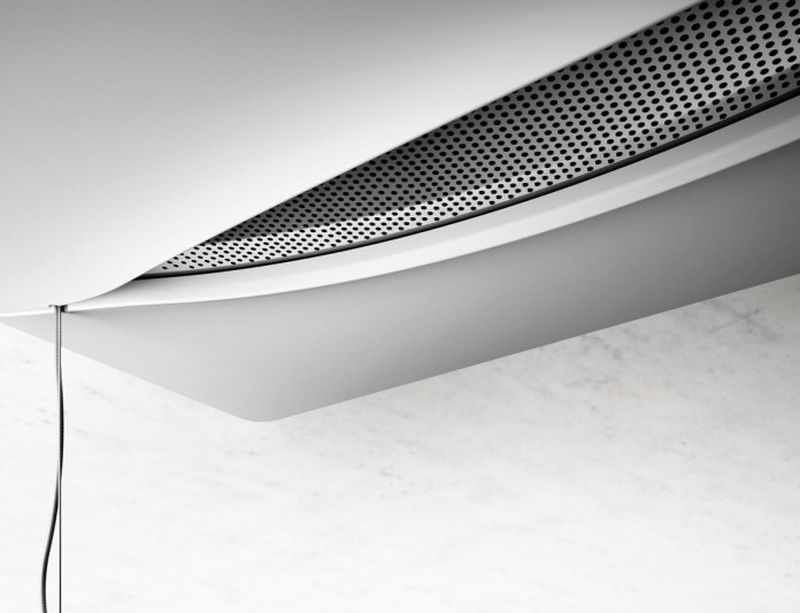 Via: KBB