The Elios smart public bench by Italian furniture maker CITYSI is designed to enrich the modern connected lifestyle. The bench makes use of renewable energy, has electronic device charging ports, smart lighting, and internet to facilitate people sitting on the bench to remain connected with the world while in a park or inside a crowded mall.
Made from steel, the Elios smart public bench is easy to install – the only requirement is an outdoor space where more and more people would use it. It has monocrystalline photovoltaic panel on the seat, an integrated cooling system, controllable multi-color lighting, four fast charging ports and two wireless charging station embedded within.
All the electronic components are encased in sealed enclosures ensuring safety and weather resistance. Furthermore, there are built-in sensors to prevent short circuits. These benches can be monitored electronically and all functions can be controlled through a web portal, directly by the end customer.
Nowadays, when everyone is at least holding one smartphone in their hand, these smart public benches look so meaningful. Imagine you are walking around a city and your smartphone is running low on battery or you don't have mobile internet access. In such cases, you will surely be benefitted with this kind of internet-connected public bench.
Also Read: Recharged public bench with central wireless charging station in HI-MACS
The Elios smart public bench is made in Italy and all its components are regulated by European standards with CE marking.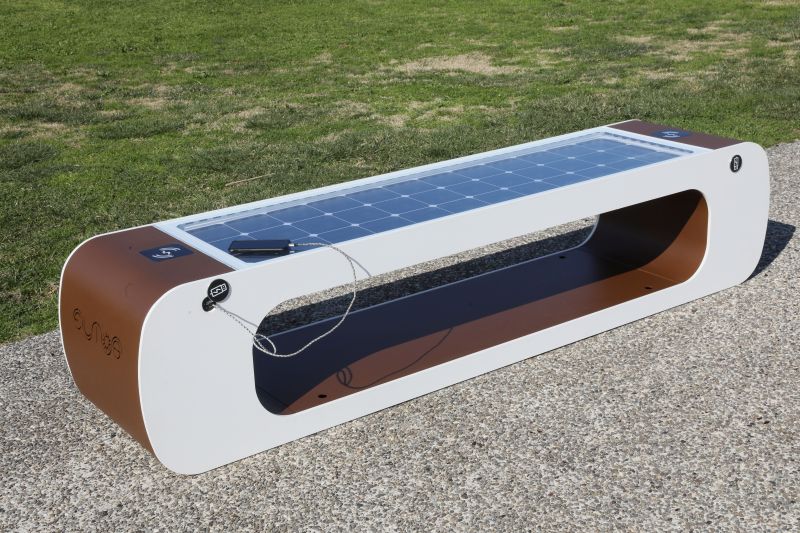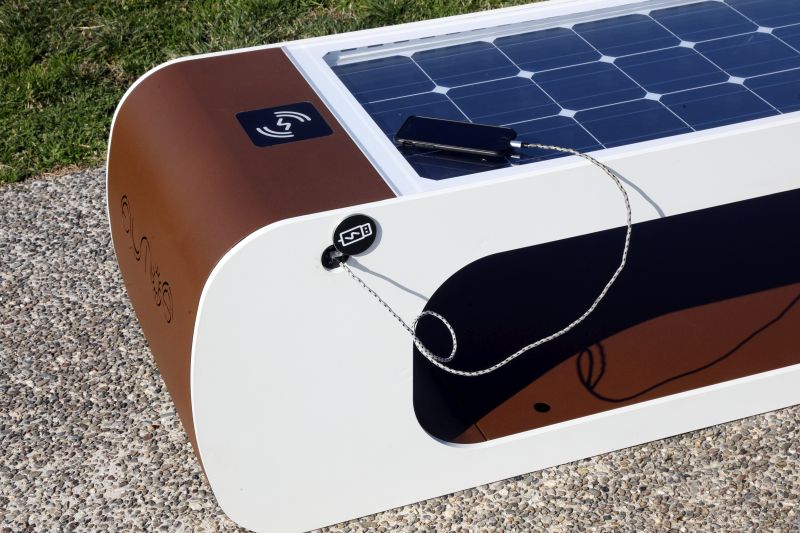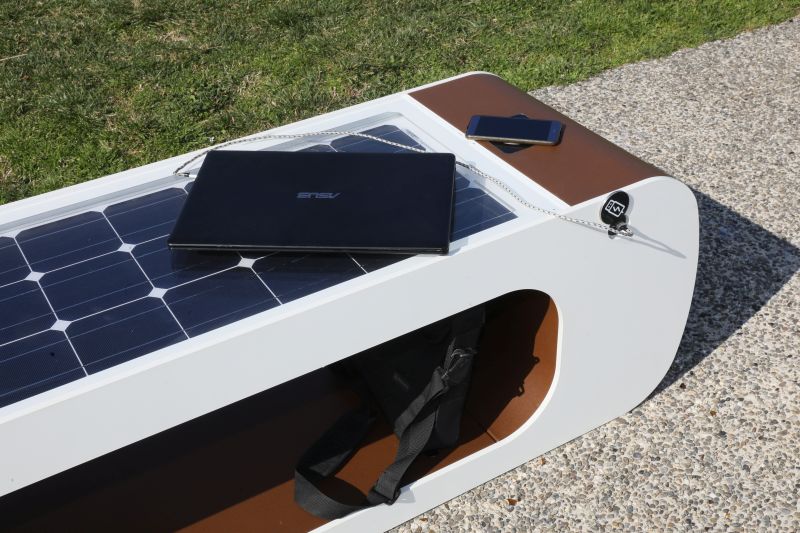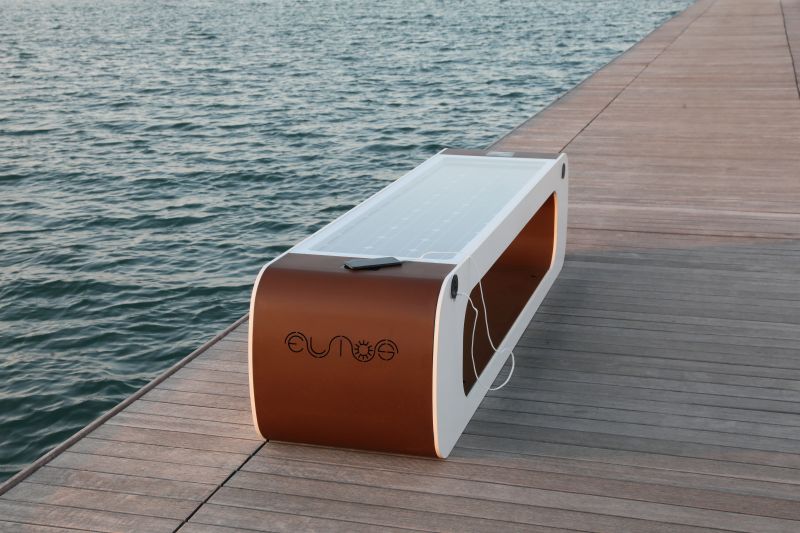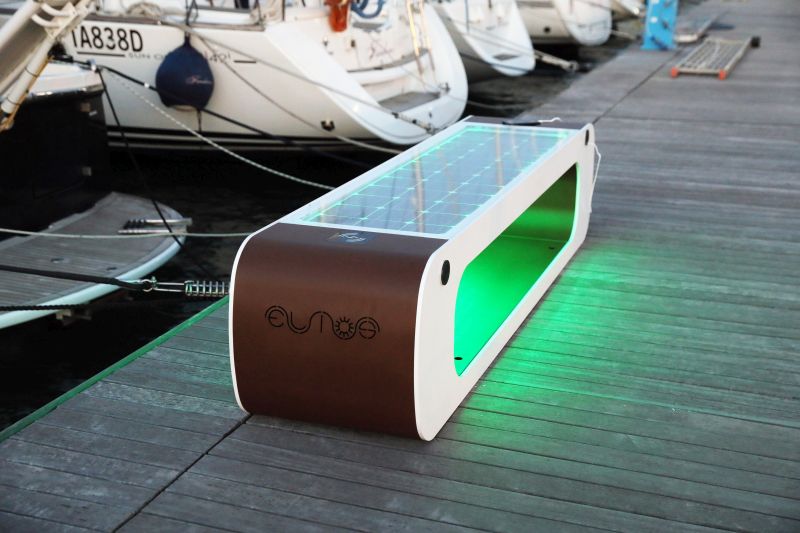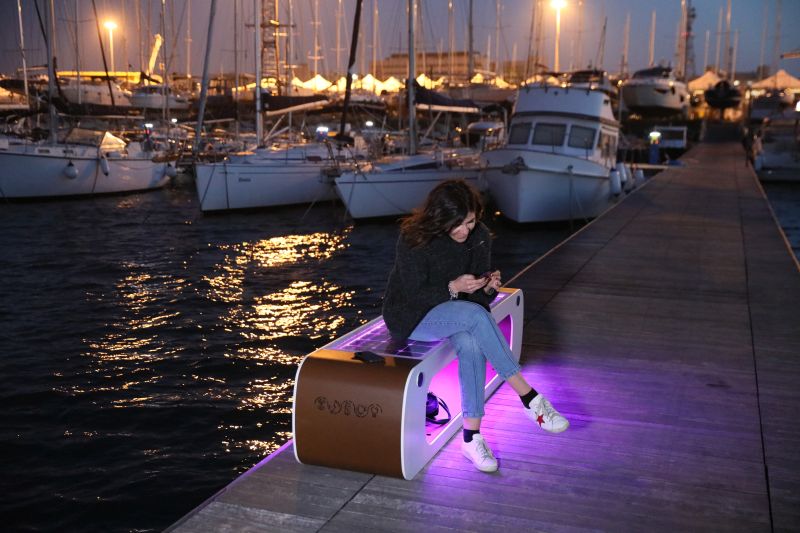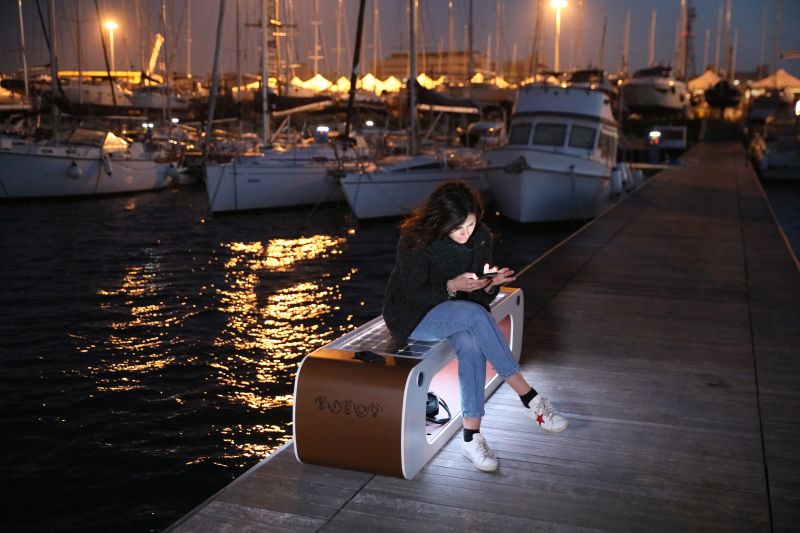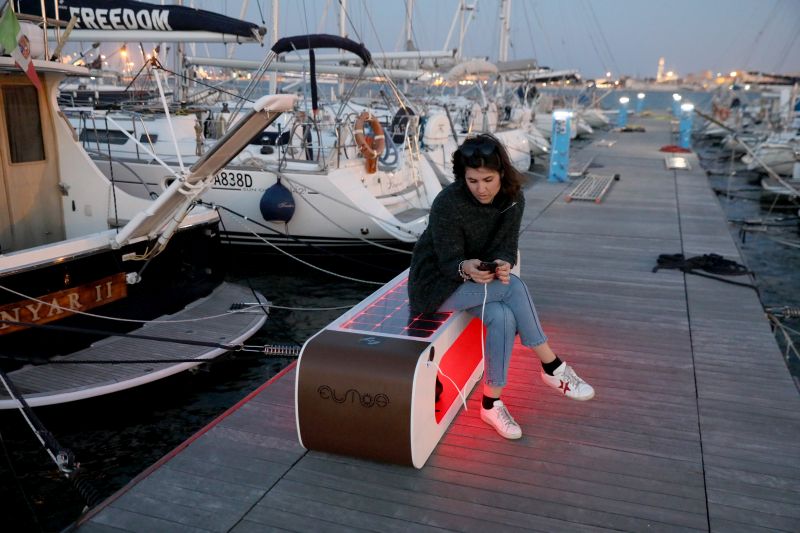 Via: ArchiExpo